Alder New York
Alder New York is a queer and woman-owned independent skincare brand that believes in inclusive and clean skincare. Over a decade ago, Nina Zilka and David Krause formed their partnership over their shared passion for wellness, which led to the opening of Alder New York in 2016. They now create vegan products with plant-based and clean ingredients. To make sure each product is safe for everyone as well as the planet, Alder New York follows EWG and EU guidelines.
Pro Tip: Consider showing employees appreciation with self-care gifts. They add a special touch that standard swag simply doesn't.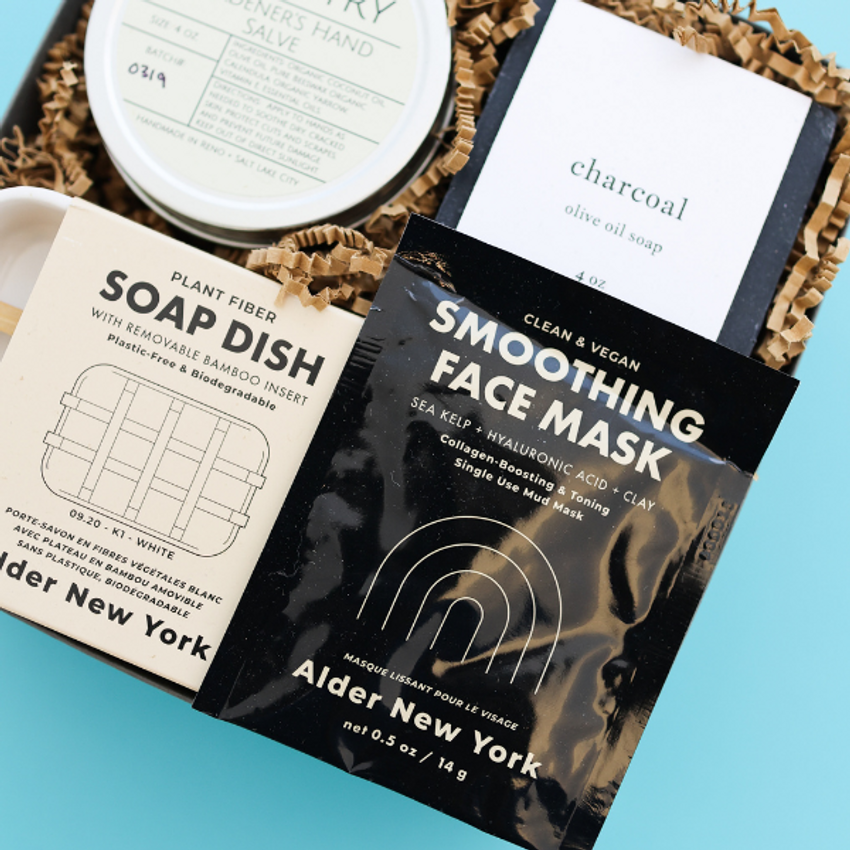 Shop Alder New York In These Gift Boxes
Learn More
Similar Gift Vendor Spotlights
As a female-founded company, our team is dedicated to sourcing the best products for our gifts. We prioritize sourcing products from a diverse set of vendors with unique stories that also have the capacity for even our largest gift sends! Check out vendor spotlights similar to Alder New York below.