Appointed
Appointed is an Asian American and Pacific Islander and female-owned company based out of Washington, DC, who specializes in making beautifully lined, hand crafted notebooks with the expansion into desktop and paper goods. With her love of paper and organization, the founder and CEO Suann Song set out to create the perfect notebook. With 18 months of research and sustainability, chicness, and minimalistic views in mind, Appointed was launched in 2015 and continues to grow and launch new beautifully environmentally conscious products.
Pro tip: When you really want to take conference swag to the next level, opt for Appointed.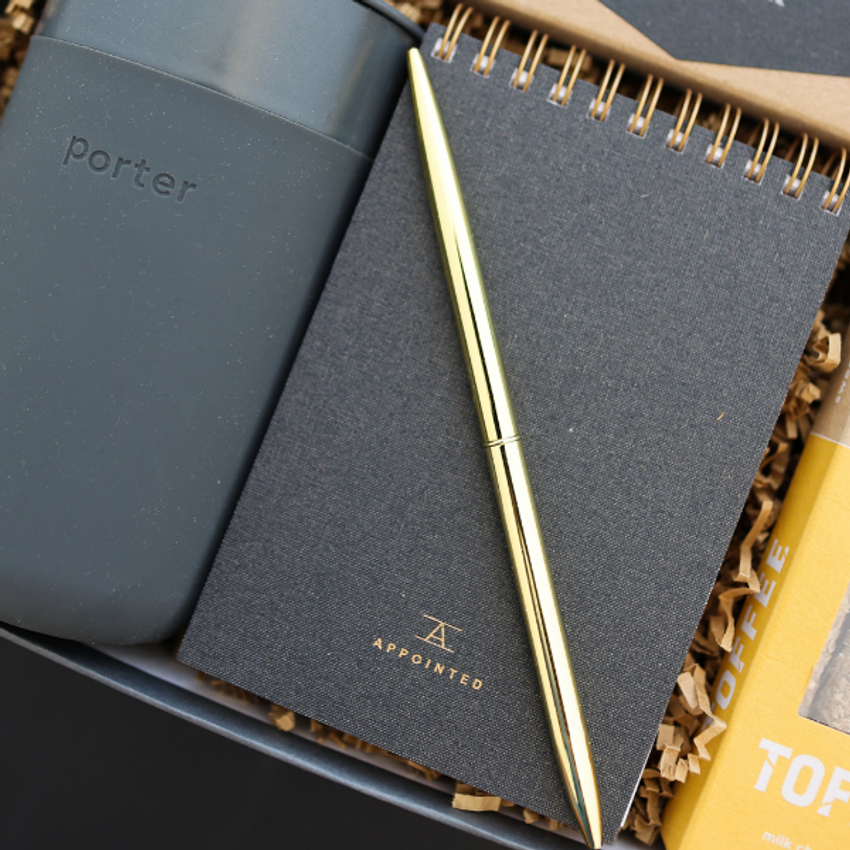 Shop Appointed In These Gift Boxes
Learn More
Similar Gift Vendor Spotlights
As a female-founded company, our team is dedicated to sourcing the best products for our gifts. We prioritize sourcing products from a diverse set of vendors with unique stories that also have the capacity for even our largest gift sends! Check out vendor spotlights similar to Appointed below.