Askanya Chocolate
Meet Corinne Joachim-Sanon-Symietz, founder and CEO of Askanya Chocolates. Since the age of 14, Corinne has been on a mission to give back to her home. Growing up in Haiti, a desire grew within her to help people struggling to support their families. So, after graduating high school at 16, Corinne headed to the United States to attend college and learn how to make her dreams a reality.
Armed with an MBA and the idea of a company that gives back, Corinne moved forward in 2014 to start Askanya Chocolates. She consulted with world-class chocolatiers from France and the USA to train her team on the chocolate making process to purposefully put out a product that was not only delicious, but made to perfection by the most knowledgeable people.
Almost a decade later, Corinne is doing exactly what she set out to do for her community and has built a company that truly lives up to it's motto of: "Grown in Haiti, Made in Haiti, Enjoyed Everywhere." Askanya is now Haiti's first premier bean-to-bar chocolate company who exclusively uses Haitian cacao and prides itself on being 100% home grown and absolutely delectable.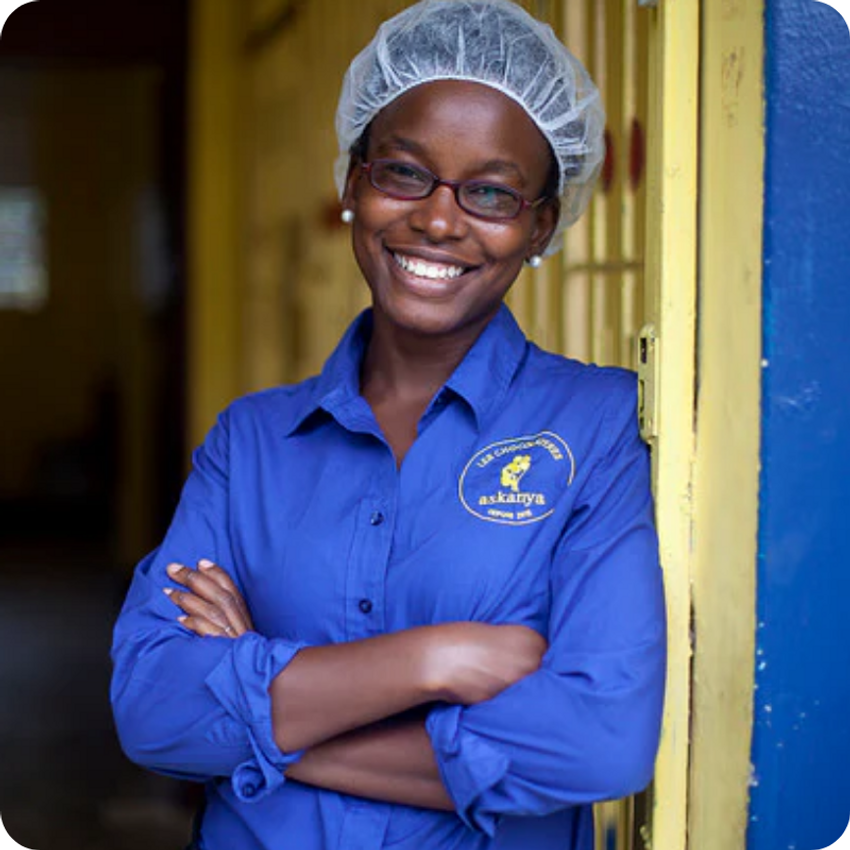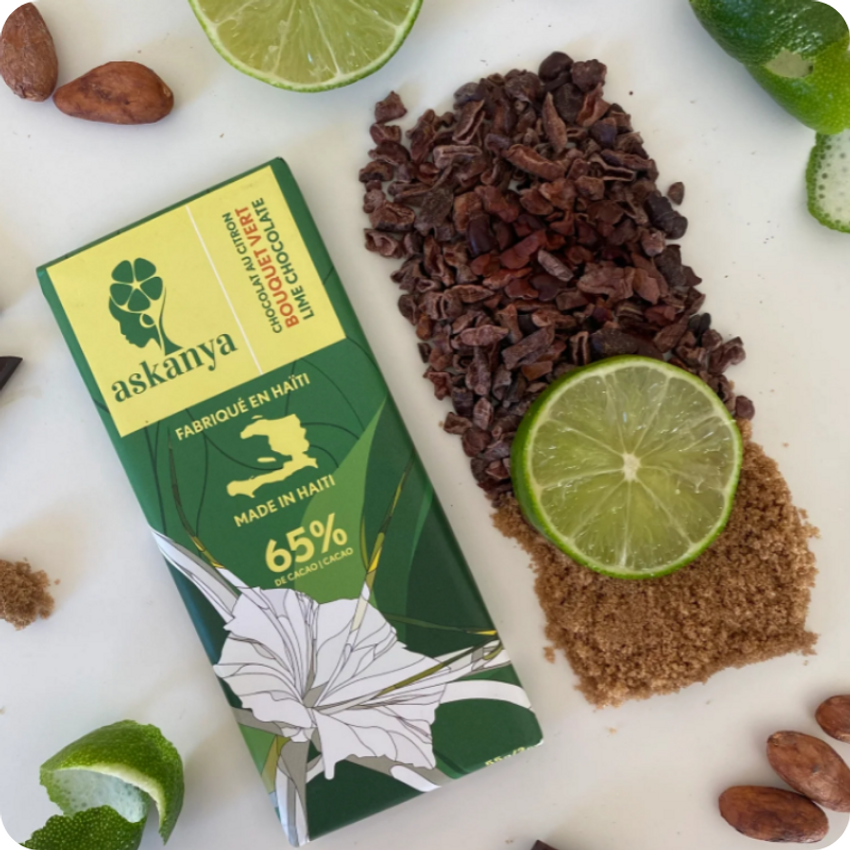 Why Companies Love Askanya Chocolate
✓Rich in flavor and suitable for vegans! The best of both worlds!
✓Gorgeous, brightly colored packaging with unique artwork
✓Totally unique flavor combinations such as caramel and licorice or orange and vanilla
✓All-natural ingredients
✓Gluten-free, no GMOs, no preservatives, and no artificial flavors
✓Ethically and locally sourced from farmer's in Haiti
✓A gift that employees will actually crave!
Our Past Projects with Askanya Chocolate
Learn More
Small Business Spotlights
As a female-founded company, we're on a mission to curate the absolute best for our gift collection. Our secret sauce? Partnering with a delightful mix of vendors, each with their own captivating tales and the ability to handle even our most extravagant gift extravaganzas! Explore these vendor spotlights, just like Askanya's story, by clicking the link below.