Askanya
Askanya, located in Ouanaminthe, Haiti, is Haiti's first premier bean-to-bar chocolate company who exclusively use Haitian cacao. With their own motto, "Grown in Haiti, Made in Haiti, Enjoyed everywhere," they pride themselves on being home grown and working with local cacao farms and farmers. On top of sourcing locally, Askanya has also consulted work-class chocolatiers from France and the USA to train and perfect their team on the chocolate making process.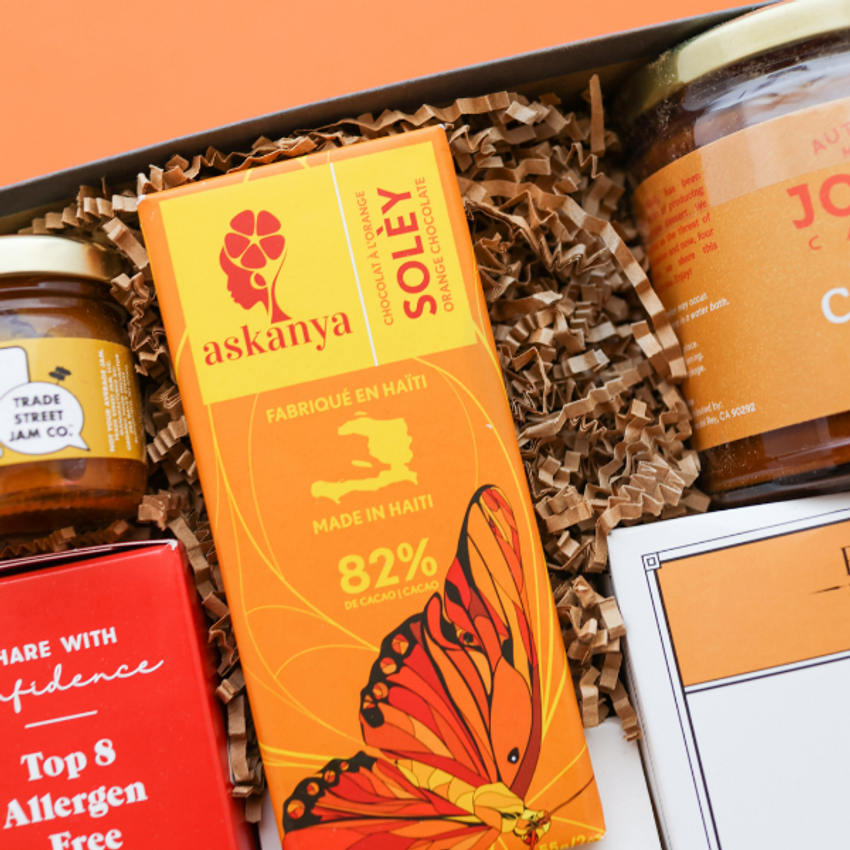 Featured In These Corporate Gifting Projects
Learn More
Similar Gift Vendor Spotlights
As a female-founded company, our team is dedicated to sourcing the best products for our gifts. We prioritize sourcing products from a diverse set of vendors with unique stories that also have the capacity for even our largest gift sends! Check out vendor spotlights similar to Askanya below.