Canyon Coffee
Canyon Coffee is women and family-owned located in Los Angeles, CA where they roast exclusively organic coffee. From starting with a tradition of sourcing the best local roasters and making coffee for one another, Ally Walsh and Casey Wojtalewicz expanded their love for coffee into a business. With the meeting of James Klapp, a very talented roaster, they opened Canyon Coffee in 2016 with the goals of focusing on coffee that was naturally sweet and tasted great.
Whether you need gifts for corporate events or simply want to show employees some appreciation, Canyon Coffee hits the spot.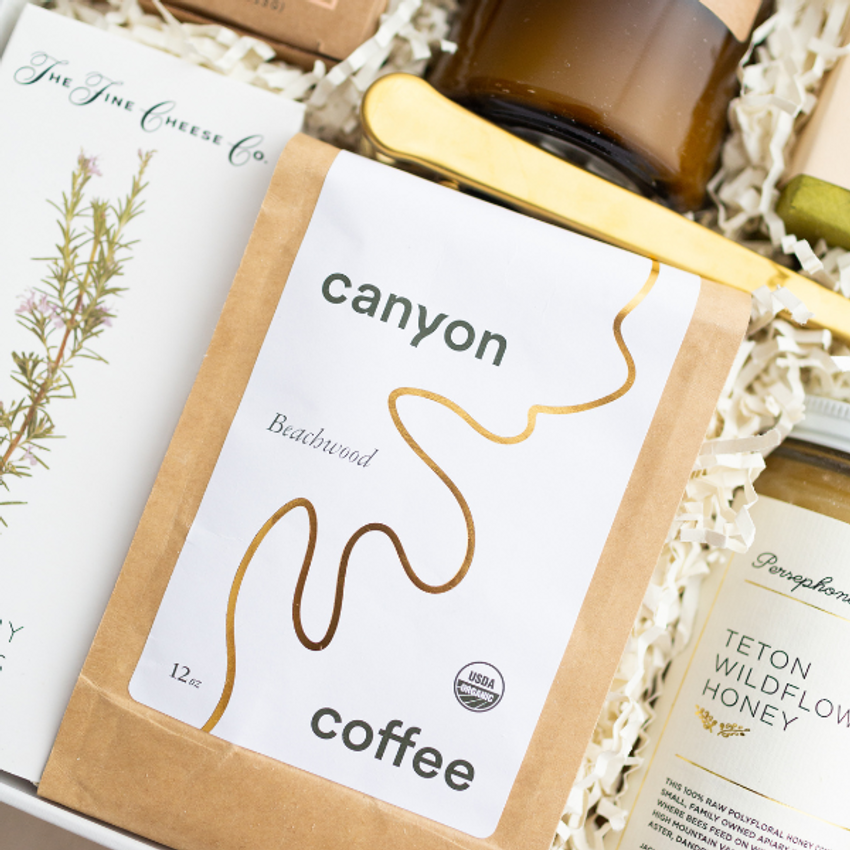 Shop Canyon Coffee In These Gift Boxes
Learn More
Similar Gift Vendor Spotlights
As a female-founded company, our team is dedicated to sourcing the best products for our gifts. We prioritize sourcing products from a diverse set of vendors with unique stories that also have the capacity for even our largest gift sends! Check out vendor spotlights similar to Canyon Coffee below.