Chuao Chocolatier
Chuao Chocolatier is a BIPOC founded chocolate company that handcrafts their chocolates with close attention to quality from start to finish. They use one-of-a-kind recipes with a blend of ultra-premium chocolate featuring the coveted flavor profile of Venezuelan cacao. While creating such delicious chocolate, they only partner with those who share the same interest in quality ingredients, sustainable farming and ethical business practices.
Pro Tip: Nothing says "luxury corporate gift" quite like ethically sourced, top-notch chocolate.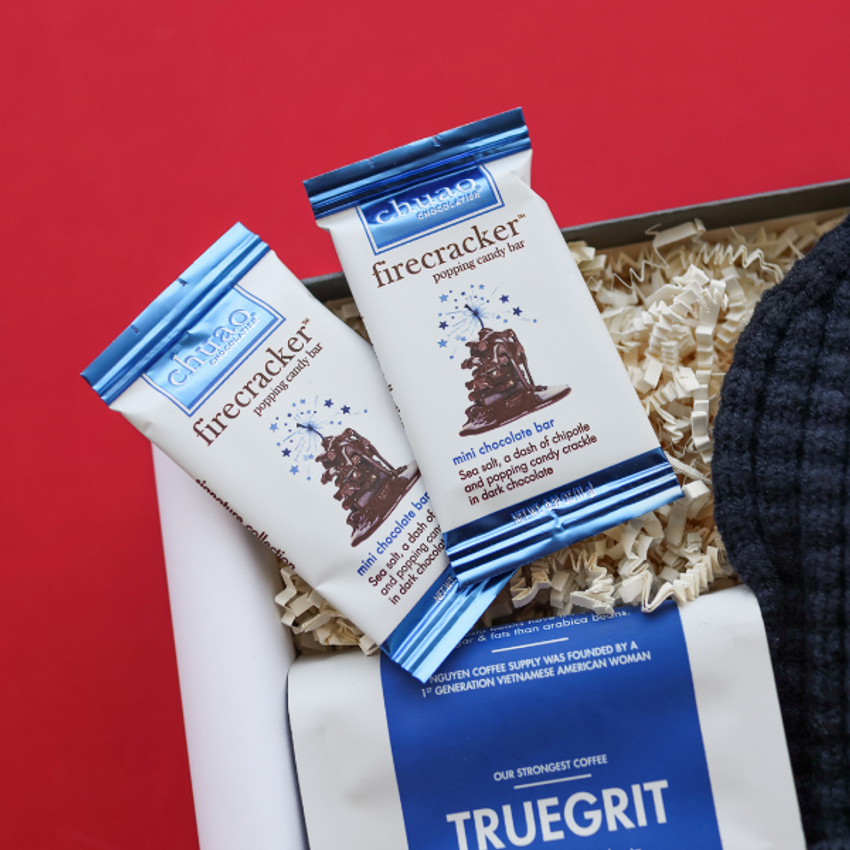 Featured In These Corporate Gifting Projects
What else goes with
Chuao Chocolatier chocolates?
If you're looking for a swag box or corporate gift, talk to our team! Your dedicated Account Manager will curate options from our roster of vendors that would go perfectly with Chuao Chocolatier chocolates. Think of products like custom socks, branded notebooks, yummy treats, and even branded box packaging.
Contact us to get a quote for your next custom gift project!
Learn More
Similar Gift Vendor Spotlights
As a female-founded company, our team is dedicated to sourcing the best products for our gifts. We prioritize sourcing products from a diverse set of vendors with unique stories that also have the capacity for even our largest gift sends! Check out vendor spotlights similar to Chuao Chocolatier below.