Diaspora Co. Spices
Diaspora Co. is a queer, woman of color owned and led business that was founded to radically reimagine the spice trade. In 2017, they launched the brand with just one spice, Pragati Turmeric. Today, Diaspora sources 30 single-origin spices from 150 farms across India and Sri Lanka. At age 23, Mumbai-native Sana Javeri Kadri founded Diaspora Co. with a big goal in mind: to grow a radically new, decidedly delicious and truly equitable spice trade. Diaspora is proudly pays their farm partners an average of 6x above the commodity price, providing a living wage.
Pro Tip: Looking for spring corporate gift ideas? Kick-start the gourmet groove in your clients with Diaspora Co. items.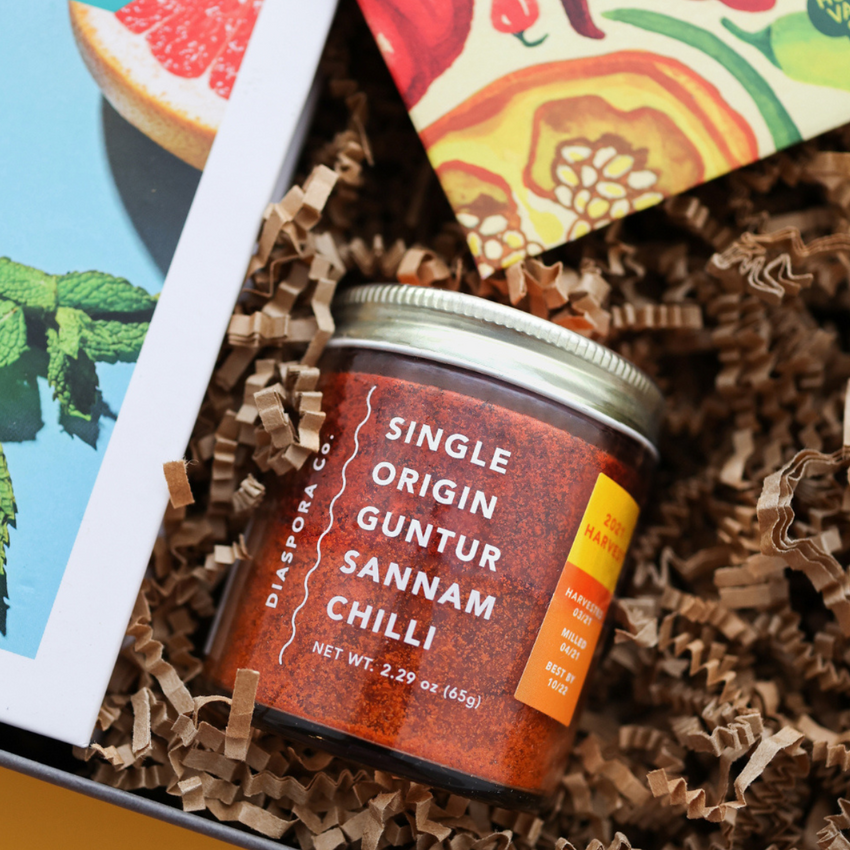 Shop Diaspora Co. In These Gift Boxes
Learn More
Similar Gift Vendor Spotlights
As a female-founded company, our team is dedicated to sourcing the best products for our gifts. We prioritize sourcing products from a diverse set of vendors with unique stories that also have the capacity for even our largest gift sends! Check out vendor spotlights similar to Diaspora Co. below.