Fat Toad Caramel
Meet the three founders of Fat Toad Caramel: Judith Irving, Steve Reid and Irving's daughter Calley Hastings. This woman-founded company, located in Vermont, was started in 2007 and has perfected the art of goat's milk caramel making. Starting out as an experiment in homesteading and hand milking a beautiful French Alpine doe named Jupiter in their garage, Fat Toad Farm began its production sourcing all the milk from their own herd of dairy goats.
Sixteen years, a new location, and seventy-five (or more!) dairy goats later—Fat Toad Farm continues to make slow processed, handmade caramel in the same traditional way. Their successful family business has continued to have the same goal throughout those years: to produce the highest quality, traditional goat's milk caramel sauces, using the freshest goat's milk available.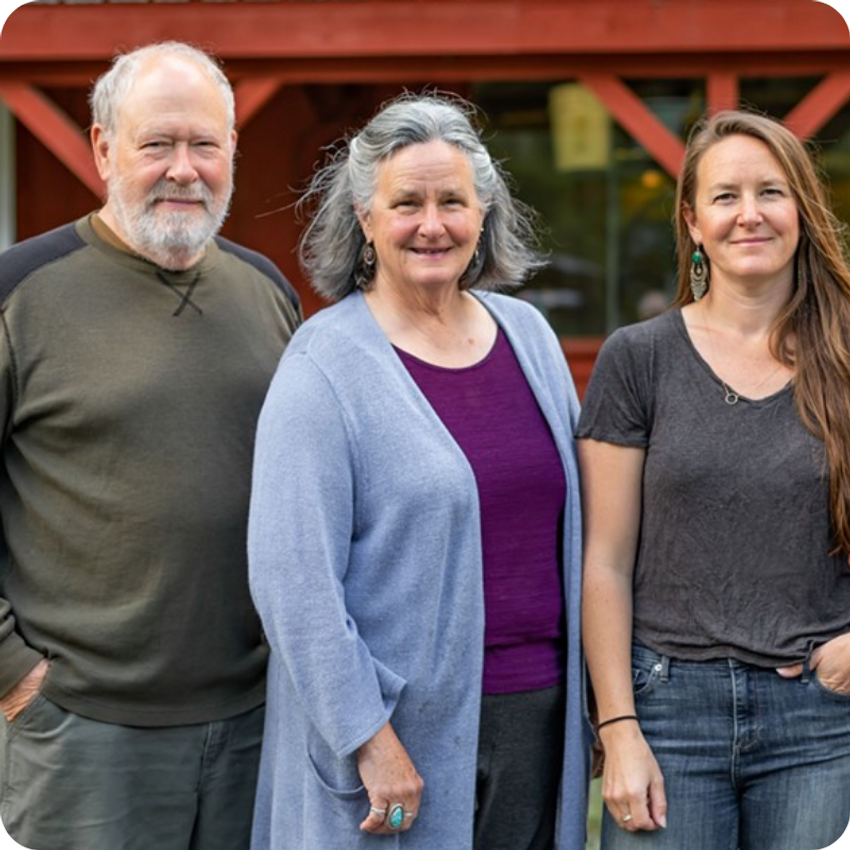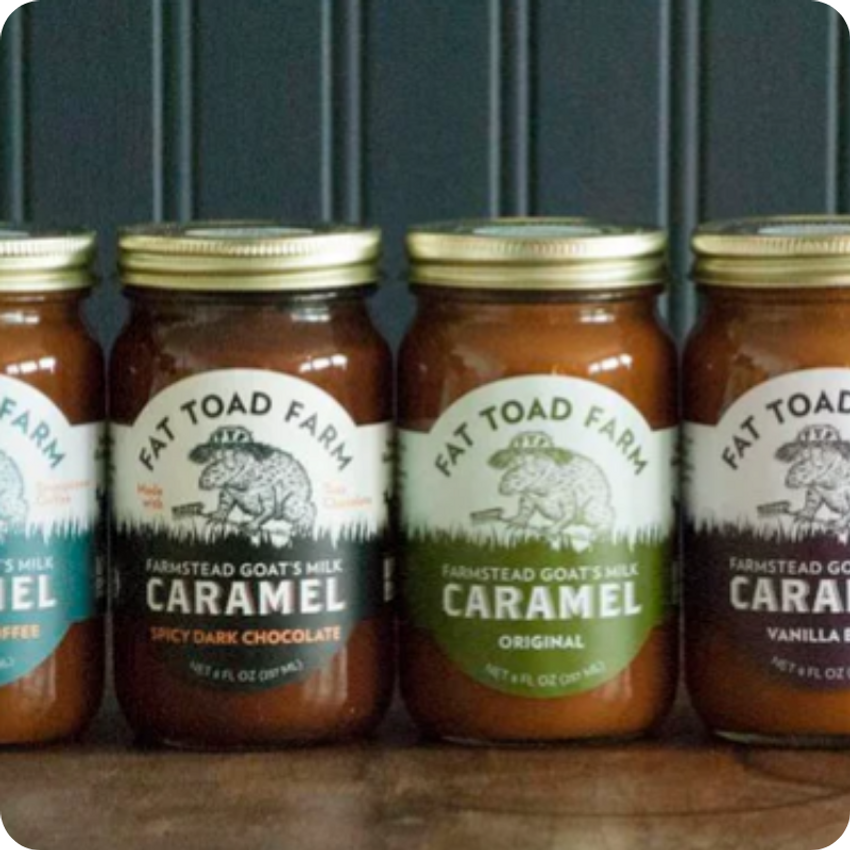 Why Companies Love Caramel by Fat Toad
✓The highest quality, all-natural goat's milk
✓No preservatives or stabilizers used
✓Rich and creamy sauce featuring unique flavors such as spicy dark chocolate or Irish whiskey cream
✓Fun & fresh label created by their neighbor who drew for the New Yorker for 60 years
✓Endless serving possibilities: with apples, over ice cream, in coffee, or with your favorite cheese
✓A tasty gift that employees will actually LOVE!
Our Past Projects with Fat Toad Caramel
Learn More
Small Business Spotlights
As a female-founded company, we're on a mission to curate the absolute best for our gift collection. Our secret sauce? Partnering with a delightful mix of vendors, each with their own captivating tales and the ability to handle even our most extravagant gift extravaganzas! Explore these vendor spotlights, just like Gold + Ivy's story, by clicking the link below.