Frères Branchiaux
Created and managed by three brothers, Frères Branchiaux Candle Co - based in the Washington, DC Metro Area - specializes in home fragrances with the motto of "Smell It, Light It, Love It!". The three bothers, after trial and error, perfected the best combinations of wax, scent, and wick for candles that are unique and would inspire and delight others. Frères Branchiaux is an eco-conscious and vegan company who donates 10% of their profits to homeless shelters nationwide.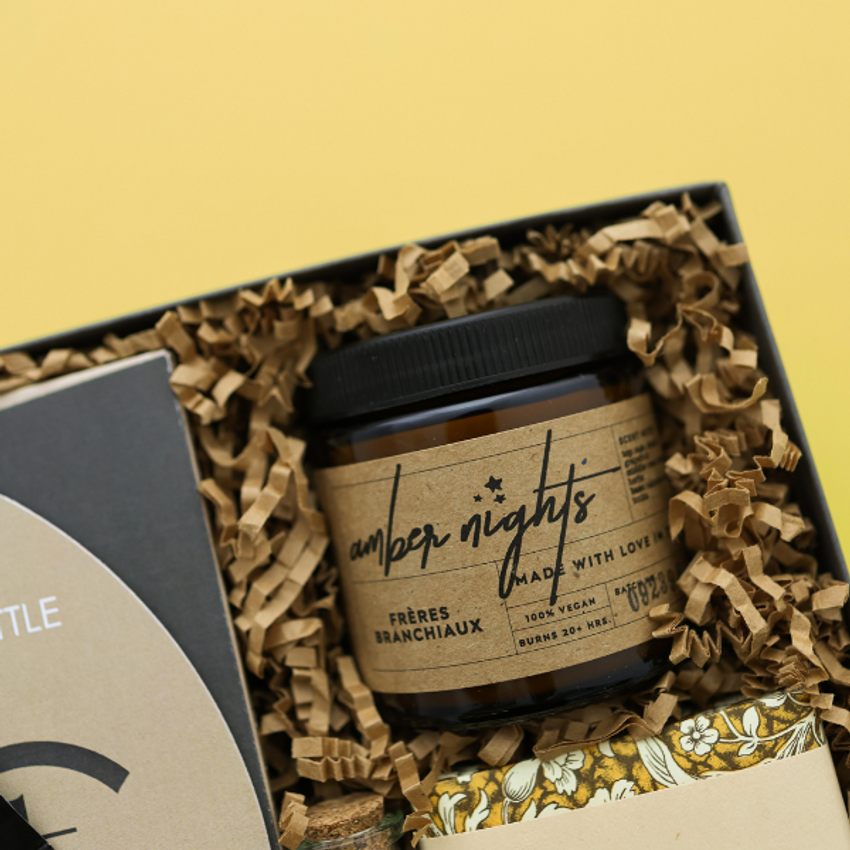 Shop Frères Branchiaux In These Gift Boxes
Learn More
Similar Gift Vendor Spotlights
As a female-founded company, our team is dedicated to sourcing the best products for our gifts. We prioritize sourcing products from a diverse set of vendors with unique stories that also have the capacity for even our largest gift sends! Check out vendor spotlights similar to Frères Branchiaux below.