Josepha
Made with the simple ingredients of goat's milk, cane sugar, and syrup, Josepha's caramel was made to share a cherished treat that can provide joy and memories around the table. Sofia, the founder, started in 2017 in Los Angeles, California and was the first female name to carry on this tradition. She was celebrating her heritage by sharing cajeta, a Mexican goat's milk caramel, with the world.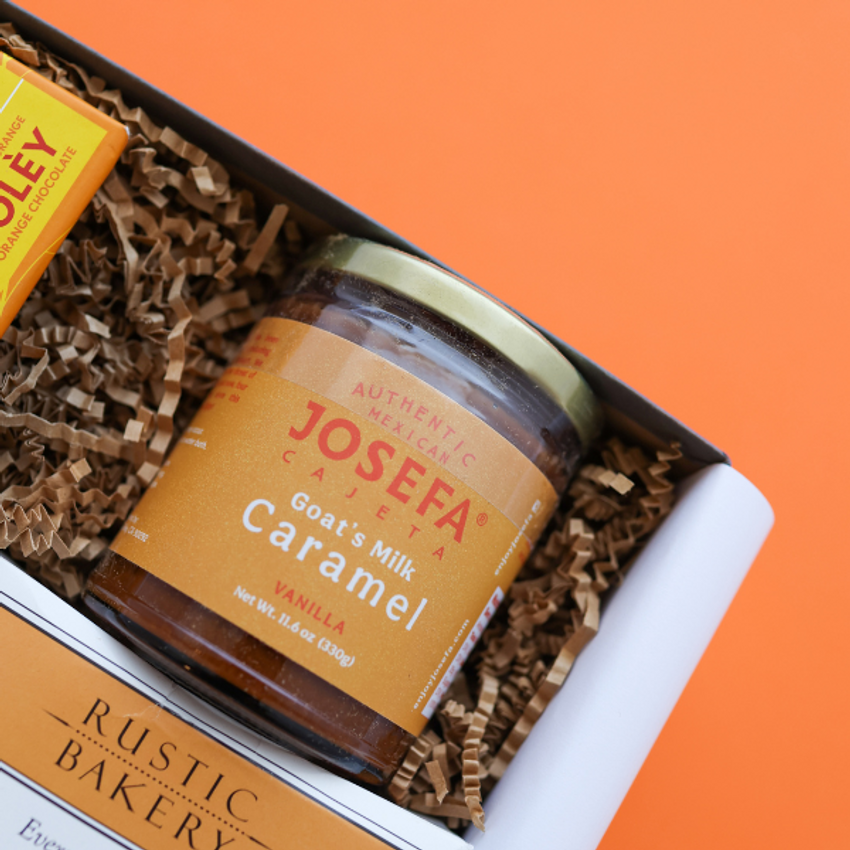 Featured In These Corporate Gifting Projects
Learn More
Similar Gift Vendor Spotlights
As a female-founded company, our team is dedicated to sourcing the best products for our gifts. We prioritize sourcing products from a diverse set of vendors with unique stories that also have the capacity for even our largest gift sends! Check out vendor spotlights similar to Josepha below.