Lark Fine Foods
Lark Fine Foods, which was founded in 2008, is a 100% women-owned and operated specialty foods company, offering "cookies for grownups" located north of Boston in historic Essex, Massachusetts. By using Aromatics herbs, savory spices, and hand-crafted confections, Lark Fine Foods is committed to creating the most innovative, upscale, specialty food items, such as their award-winning cookies and biscuits.
Pro tip: Practically everyone prefers goodies and snacks to conference swag (we promise).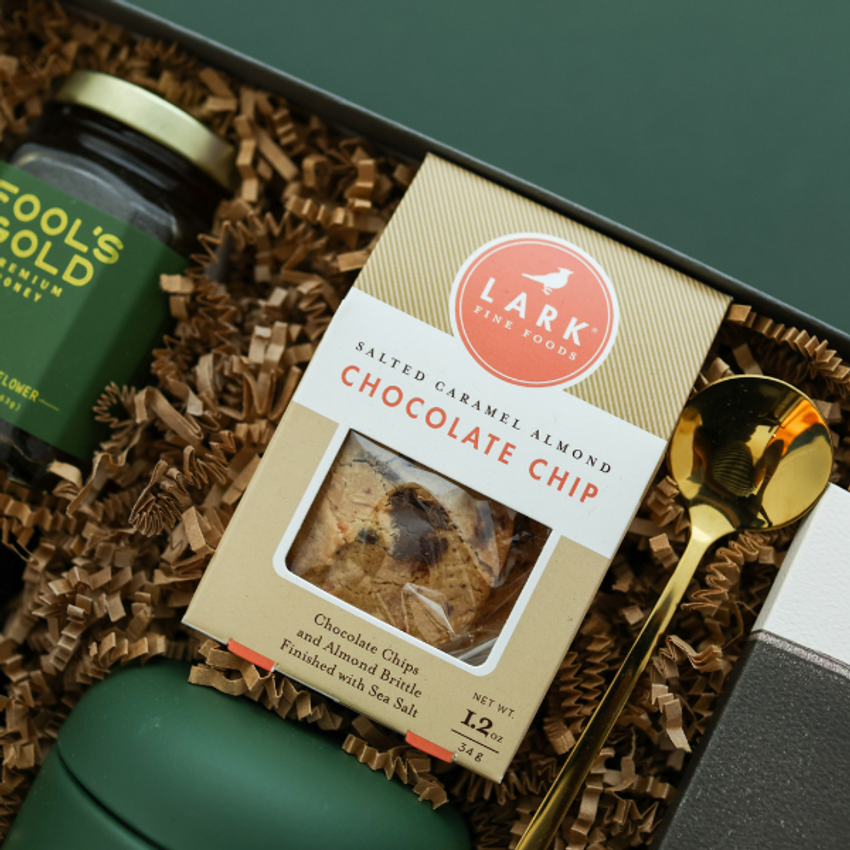 Shop Lark Fine Foods In These Gift Boxes
Learn More
Similar Gift Vendor Spotlights
As a female-founded company, our team is dedicated to sourcing the best products for our gifts. We prioritize sourcing products from a diverse set of vendors with unique stories that also have the capacity for even our largest gift sends! Check out vendor spotlights similar to Lark Fine Foods below.