OKcollective Candle Co.
Meet Jesse and Kelli, founders of OKcollective Candle Co., a queer woman-owned candle company. Founded in 2016 and based in Oklahoma City, Jesse and Kelli wanted to build and grow something beautiful and creative together. From all of their planning and dreaming, came a thoughtfully curated brand of candles and home fragrances that are pretty, super fragrant, clean burning, and super sassy like them!
Their candles are poured in small batches and they take pride in the sustainability of their brand of all natural soy candles made with cotton wicks and fine fragrance oils in reusable glass jars. Jesse and Kelli's goal is to make their candles fit seamlessly with your own personal style, make your house or workspace feel like home or be that special gift for a friend or loved one to say thank you. Which makes them the perfect addition to our gift boxes!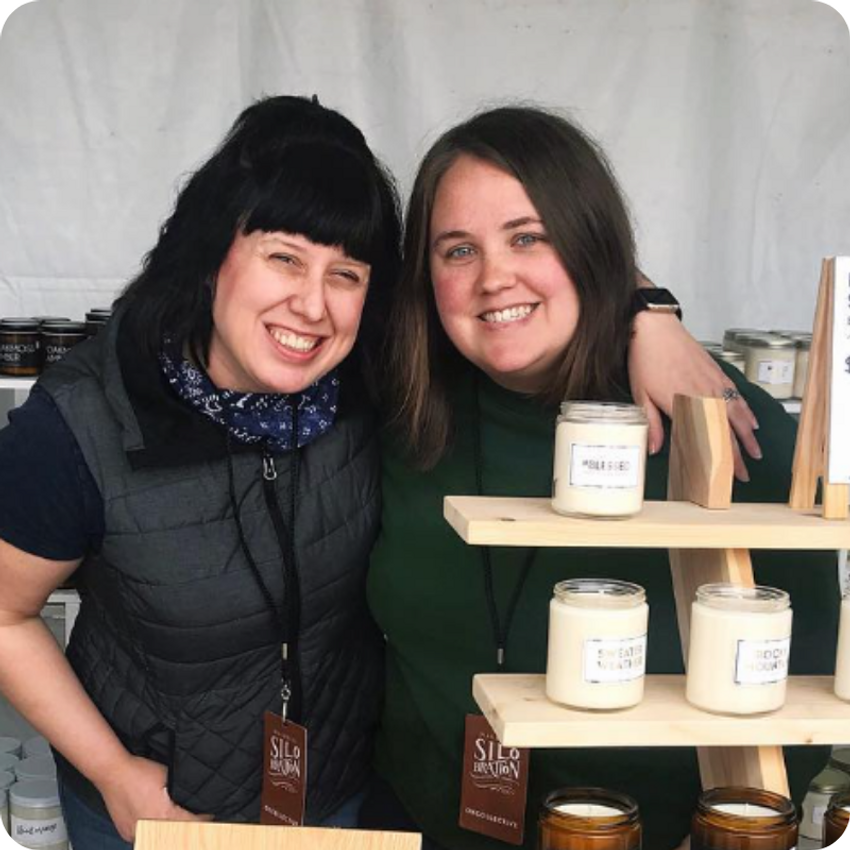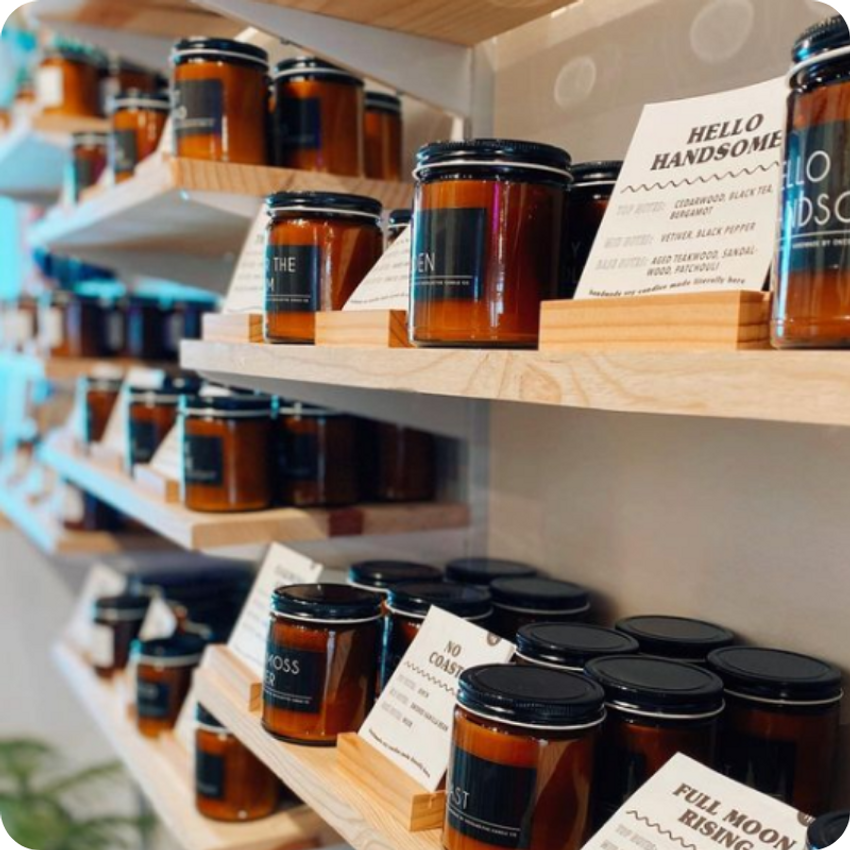 Why Companies Love Candles by OKcollective Candle Co.
✓Fun, creative candle names
✓Minimalistic yet gorgeous design
✓Handmade to order in their Oklahoma City studio
✓Unique fragrances such as oakmoss and sandalwood or coconut and mahogany
✓Responsibly sustainable soy wax
✓A gift that employees will actually LOVE!
Our Past Projects with Okcollective Candle Co.
What else go
es with candles from
OKcollective Candle Co.
?
If you're looking for a swag box or corporate gift, talk to our team! Your dedicated Account Manager will curate options from our roster of vendors that would go perfectly with OKcollective's candles. Think of products like custom socks, branded notebooks, yummy treats, and even branded packaging.
Contact us to get a quote for your next custom gift project!
Learn More
Small Business Spotlights
As a female-founded company, we're on a mission to curate the absolute best for our gift collection. Our secret sauce? Partnering with a delightful mix of vendors, each with their own captivating tales and the ability to handle even our most extravagant gift extravaganzas! Explore these vendor spotlights, just like Okcollective Candle Co.'s story, by clicking the link below.