Pantry Products
Located in Reno, NV, Pantry Products crafts 100% natural daily essentials, and is dedicated to providing wellness education for health-conscious consumers. In order to create effective and luxurious products at an affordable price point for consumers, they use only 100% natural ingredients including organic plant oils & butters, therapeutic grade essential oils, hyrdosols, and botanical extracts. They are also environmentally conscious by using local-sourced, non-GMO, organic materials in their production and retail operations.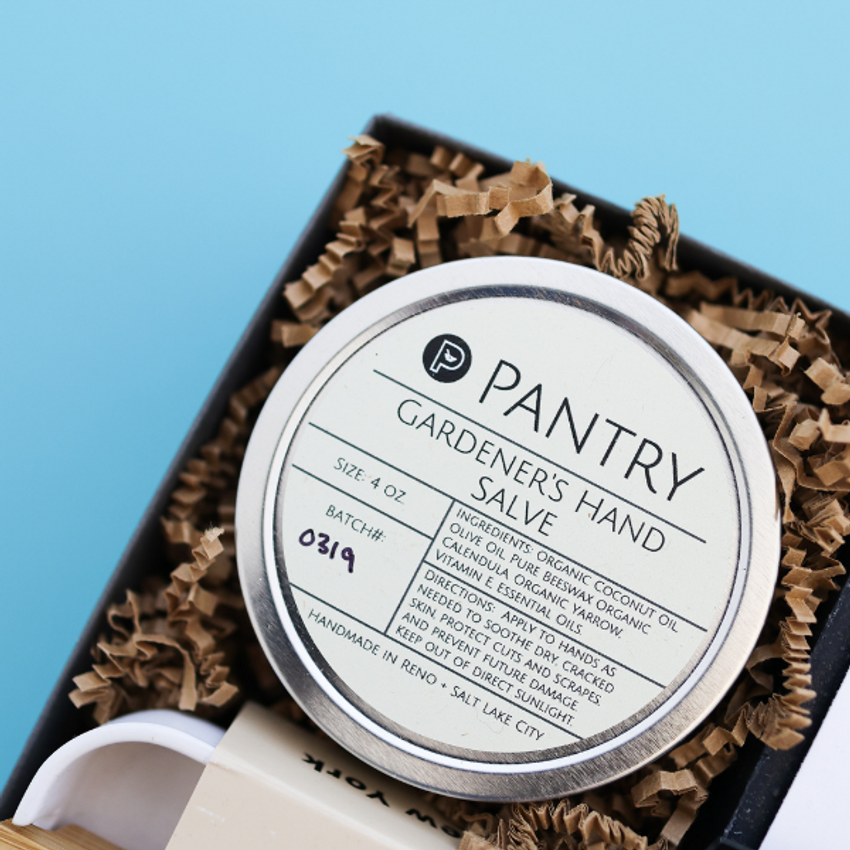 Shop Pantry Products In These Gift Boxes
Learn More
Similar Gift Vendor Spotlights
As a female-founded company, our team is dedicated to sourcing the best products for our gifts. We prioritize sourcing products from a diverse set of vendors with unique stories that also have the capacity for even our largest gift sends! Check out vendor spotlights similar to Pantry Products below.