Pantry Products
Meet Michelle Czarka, founder of Pantry Products Wellness Products - a small business that was actually developed quite accidentally!
After a Bikram yoga class, Michelle found herself needing to clean her dirty yoga mat, but decided she didn't want to be facedown in chemicals while doing Child's Pose. So, she took to the internet to find a formula that she could make herself that was filled with all-natural ingredients. And there, in her 780-square-foot home, she began making products.
What began with a yoga mat cleaner quickly expanded into an assortment with a hand salve, bubble bath and body wash. Soon enough, people were asking to purchase products. A thriving Etsy page turned into a booth at the farmers' market and, eventually, to a shop inside of a local marketplace that opened in December 2015.
A standalone store was finally opened in 2018 and Pantry Products are now sold in shops all over the United States, with one shop even in England!
Michelle continues to expand her business with the mission of producing a brand that consumers can trust to truly be clean, one that used ingredients customers would recognize, and an offering for nearly every moment of life. And to think it all started on a yoga mat!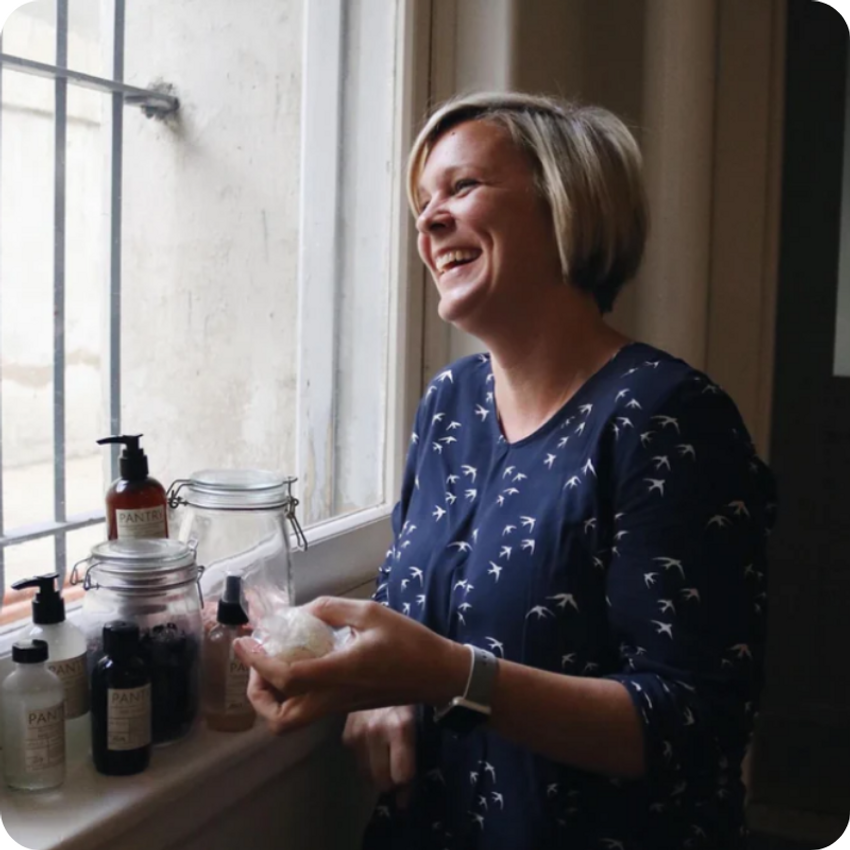 Why Companies Love Pantry Products
✓Handmade in Salt Lake City, UT and Reno, NV
✓100% completely natural, small-batch skin, body, and wellness products
✓Locally sourced, non-GMO ingredients
✓Sustainable packaging AND they offer a 10% discount if you refill your product using the original container
✓Never tested on animals
✓Can be customized to fit your sensitivity and allergy needs
✓Unique, soothing scents like honey and lemon or aloe and chamomile
✓A gift that employees will actually love and use
Our Past Projects with Pantry Products
What else goes with Pantry Products Wellness Products?
If you're looking for a corporate gift or swag box, our team will curate options for your next gift from our roster of vendors that would go perfectly with Pantry Products Wellness Products. Think of products like branded mugs, custom logo blankets, tasty snacks, and even branded packaging.
Contact us to get a quote for your next custom gift project!
Learn More
Small Business Spotlights
As a female-founded company, our team is dedicated to sourcing the best products for our gifts. We prioritize sourcing products from a diverse set of vendors with unique stories that also have the capacity for even our largest gift sends! Check out vendor spotlights similar to Pantry Product's below.