Partake Cookies
Meet Denise Woodard, founder of Partake. This BIPOC and AAPI founded company started in 2016 when Denise's daughter was diagnosed with multiple food allergies. Denise wanted healthy, safe, and tasty snacks for her daughter, but when looking at the store shelves left her feeling overwhelmed, she took matters in her own hands. After experimenting and discovering the perfect recipes, she set out to find facilities that would be able to offer a completely allergy-free environment - and Partake was born!
Partake offers a wide range of delicious, allergy-friendly cookies and baking mixes. All of their products are non-GMO, gluten free, vegan, and free of the top 9 allergens making them shareable for those with and without food restrictions. Which makes them great for lunch boxes for kiddos to break room cookie platters in the office.
Denise is not just an advocate for her own daughter! After finding out that 1 in 13 children are affected by food allergies across the country, Denise decided to partner with No Kid Hungry, who provides access to education, food and advocacy to families with children who have food allergies and insecurities. Expanding her passion of service industry entrepreneurship within the underrepresented communities, she also founded Black Futures in Food & Beverage, an annual fellowship program that mentors HBCU students and helps them secure internships and jobs at the program's end.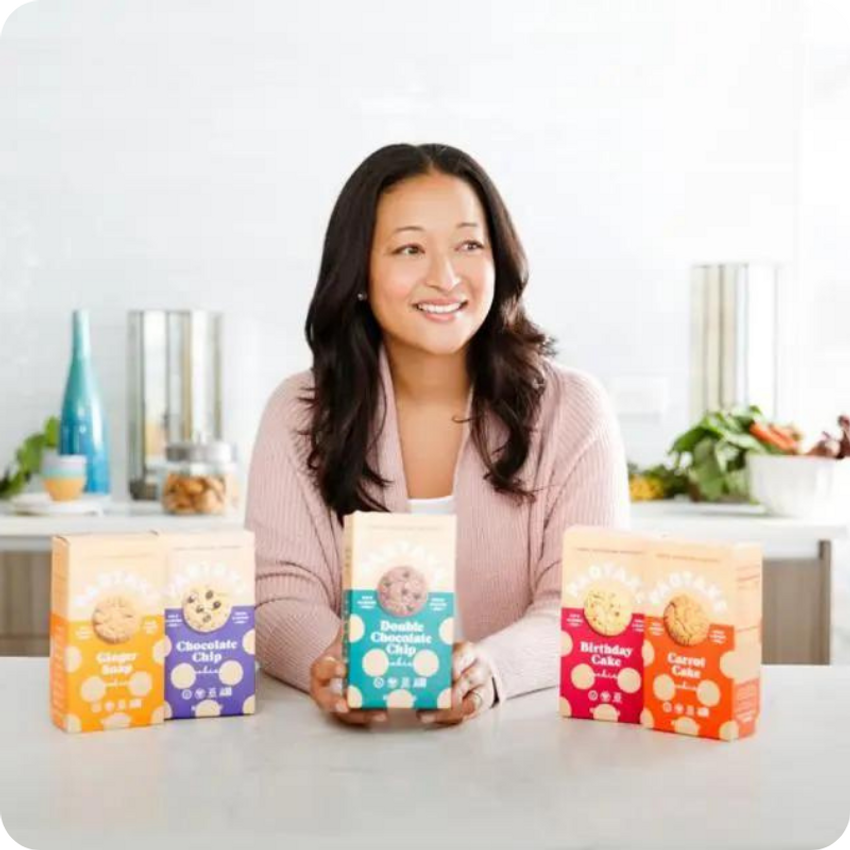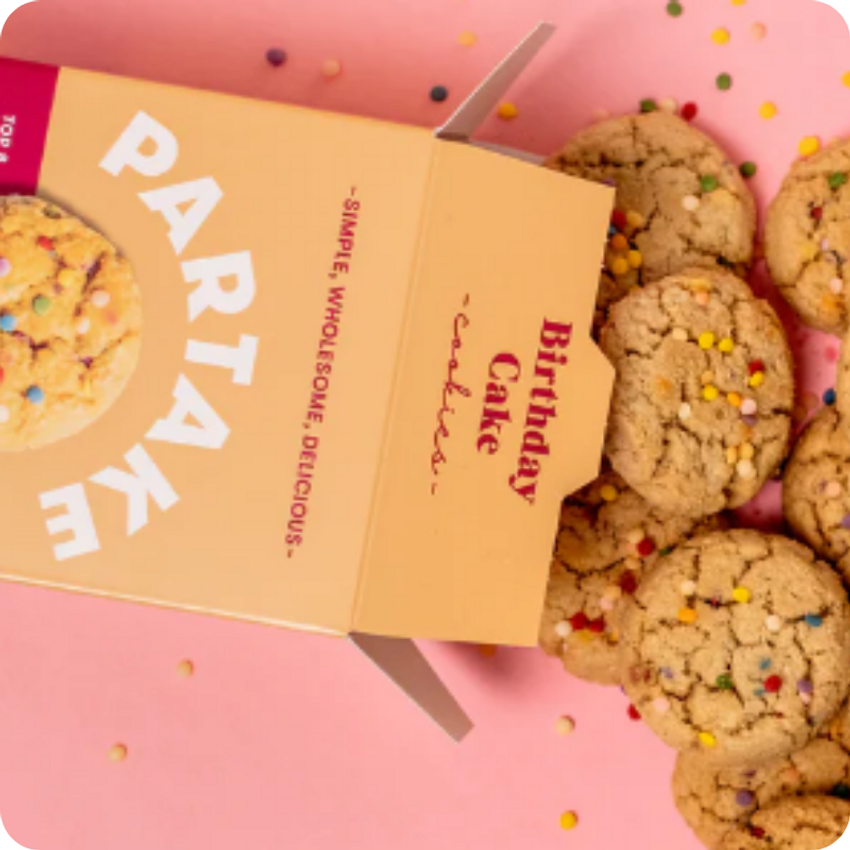 Why Companies Love Partake Cookies
✓Cute, colorful packaging
✓American made products
✓Fun, unique flavor combinations like Cookie Butter, Birthday Cake, or Pumpkin Spice
✓All offerings are certified gluten-free, non-GMO, vegan and are free of the top 9 allergens
✓Partners with organizations such as No Kid Hungry to provide access to food and education about children with food allergies and insecurities
✓A gift that employees will actually crave!!
Our Past Projects with Partake Cookies
Learn More
Small Business Spotlights
As a female-founded company, we're on a mission to curate the absolute best for our gift collection. Our secret sauce? Partnering with a delightful mix of vendors, each with their own captivating tales and the ability to handle even our most extravagant gift extravaganzas! Explore these vendor spotlights, just like Partake's story, by clicking the link below.