Pink House Alchemy
Developed in a 100 year old pink house, a team of alchemists founded Pink House Alchemy through the love of food and flavor. The team specializes in high quality simple syrups, bitters, and shrubs that are inspired by complementary patterns in roots, barks, fruits, herbs and botanicals. From the early stages of having special connections with flavor and throughout the years of experience, Emily Lawson, the owner of pH, makes sure that each product has its own story and experience.
Pro Tip: When looking for luxury corporate gifts, items with lovingly curated ingredients speak volumes.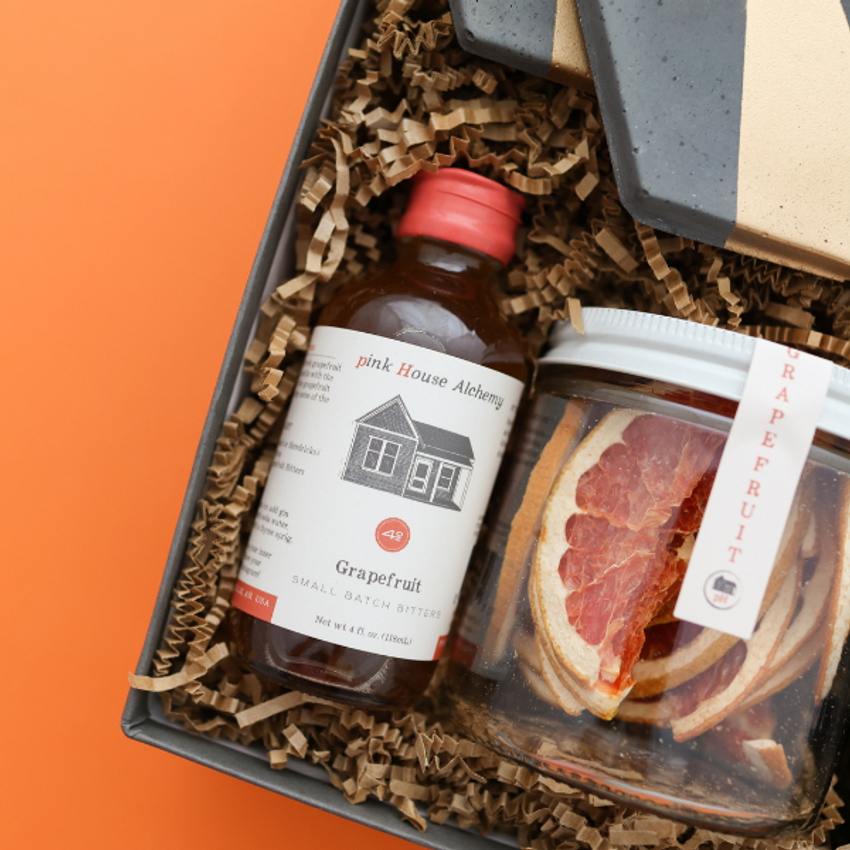 Shop Pink House Alchemy In These Gift Boxes
Learn More
Similar Gift Vendor Spotlights
As a female-founded company, our team is dedicated to sourcing the best products for our gifts. We prioritize sourcing products from a diverse set of vendors with unique stories that also have the capacity for even our largest gift sends! Check out vendor spotlights similar to Pink House Alchemy below.