The Gay Farmer
Coming from Moratalla, Spain, The Gay Farmer spend their hardworking hours harvesting up and around the olive trees and carefully processing the precious fruit into olive oil. They produce multi award winning extra virgin olive oils, while prioritizing caring for the planet for generations to come. Enjoying the warm January Spanish sunshine, collecting nature's harvest during this time is something they absolutely love.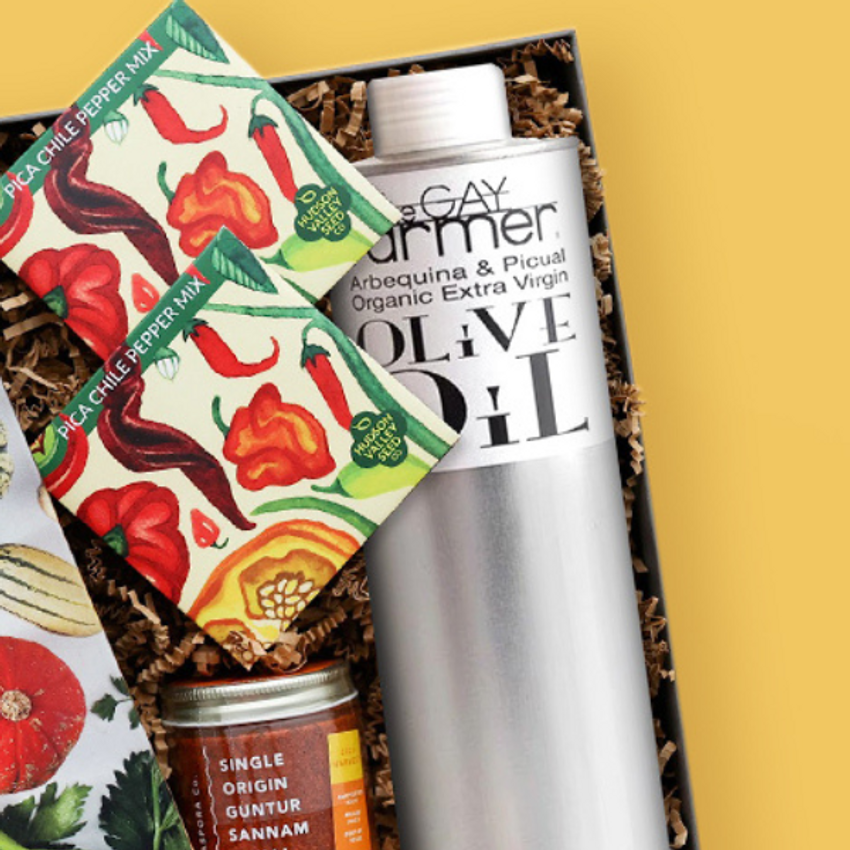 Shop The Gay Farmer In These Gift Boxes
Learn More
Similar Gift Vendor Spotlights
As a female-founded company, our team is dedicated to sourcing the best products for our gifts. We prioritize sourcing products from a diverse set of vendors with unique stories that also have the capacity for even our largest gift sends! Check out vendor spotlights similar to The Gay Farmer below.