Trade Street Jam Co.
Trade Street Jam Co. is a woman- and Black-owned business, based in Brooklyn, New York. Ashley, the founder, is a trained chef who loved to curate jams of all flavors by experimenting and taking risks. When the work in the kitchen is done, their products are procured through local farmers and vendors. The jam is made in small batches with minimal sugar and skipping the preservatives.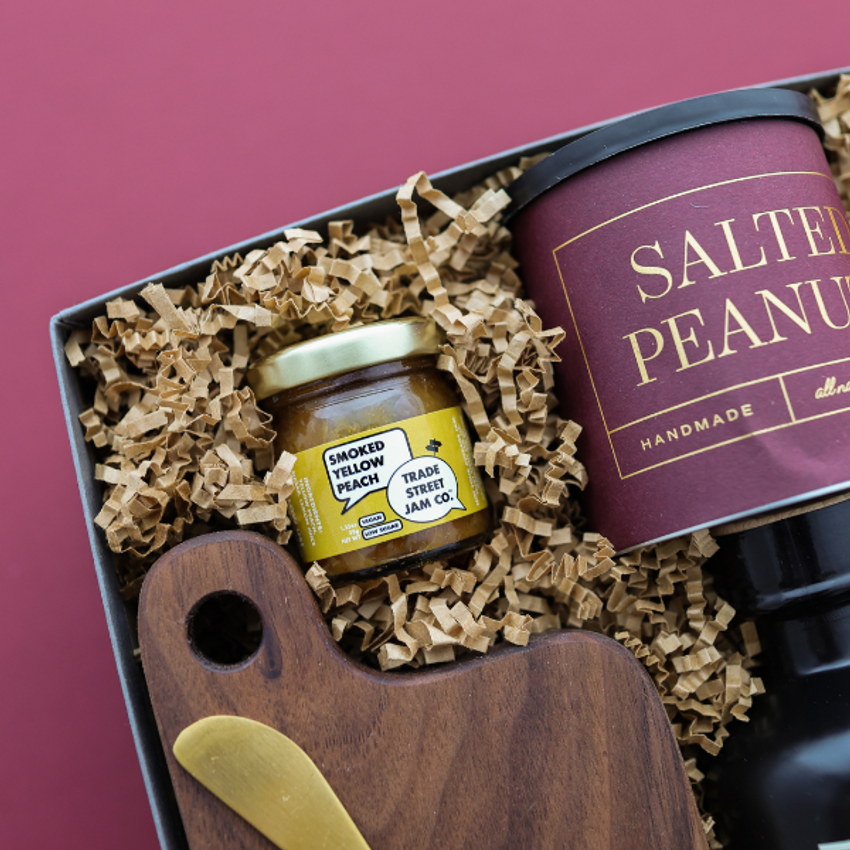 Shop Trade Street Jam Co. In These Gift Boxes
Learn More
Similar Gift Vendor Spotlights
As a female-founded company, our team is dedicated to sourcing the best products for our gifts. We prioritize sourcing products from a diverse set of vendors with unique stories that also have the capacity for even our largest gift sends! Check out vendor spotlights similar to Trade Street Jam Co. below.