True Scoops
True scoops is a Black-owned ice cream company that creates insanely delicious ice cream mixes that are easy to make in your own home. From meeting in college in 2015, Shelly and Kelly have since opened and operated their own ice cream shops. In 2020, among the pandemic chaos, they wanted to create something for people to make at home that wasn't the tried and true banana bread - something more exciting. Along came True Scoops, ice cream you can make at home with or without an ice cream maker!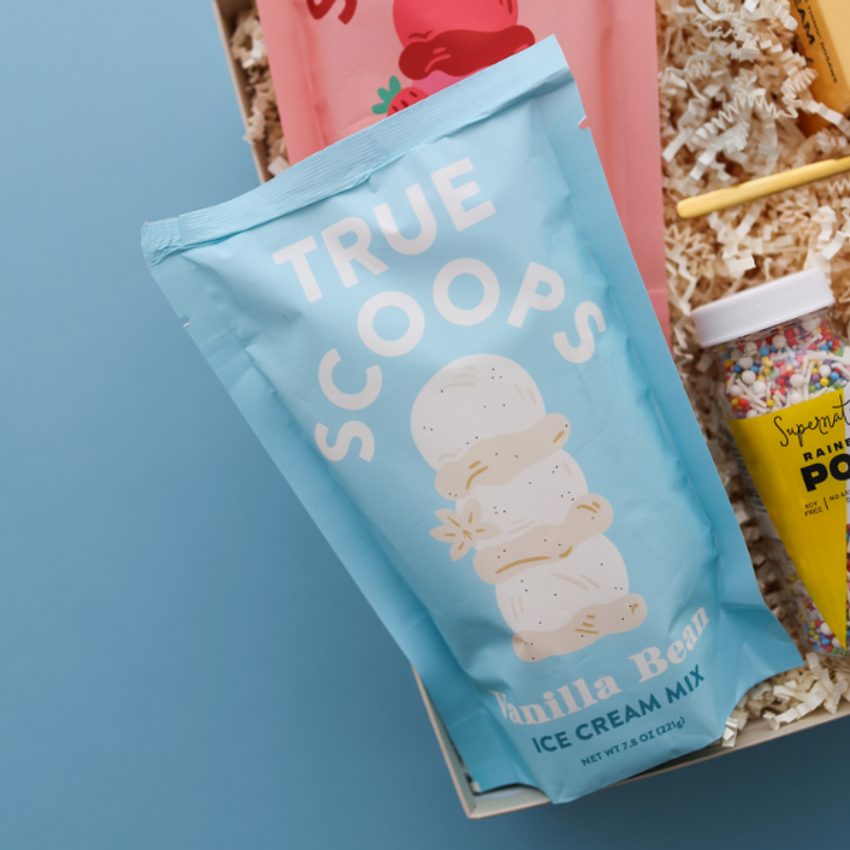 Shop True Scoops In These Gift Boxes
Learn More
Similar Gift Vendor Spotlights
As a female-founded company, our team is dedicated to sourcing the best products for our gifts. We prioritize sourcing products from a diverse set of vendors with unique stories that also have the capacity for even our largest gift sends! Check out vendor spotlights similar to True Scoops below.