Twin Engine Coffee
Twin Engine Coffee, a BIPOC founded company produces exclusively Nicaraguan Arabica mountain-grown coffees. They work with and employ local farmers, artisans, tasters, artists, retails, packers, and suppliers in Nicaragua. They take great pride in making a coffee that can give the consumer the taste of Nicaraguan character given to it by the Nicaraguan soil, sun, micro-climate, flora and Fauna, and altitude.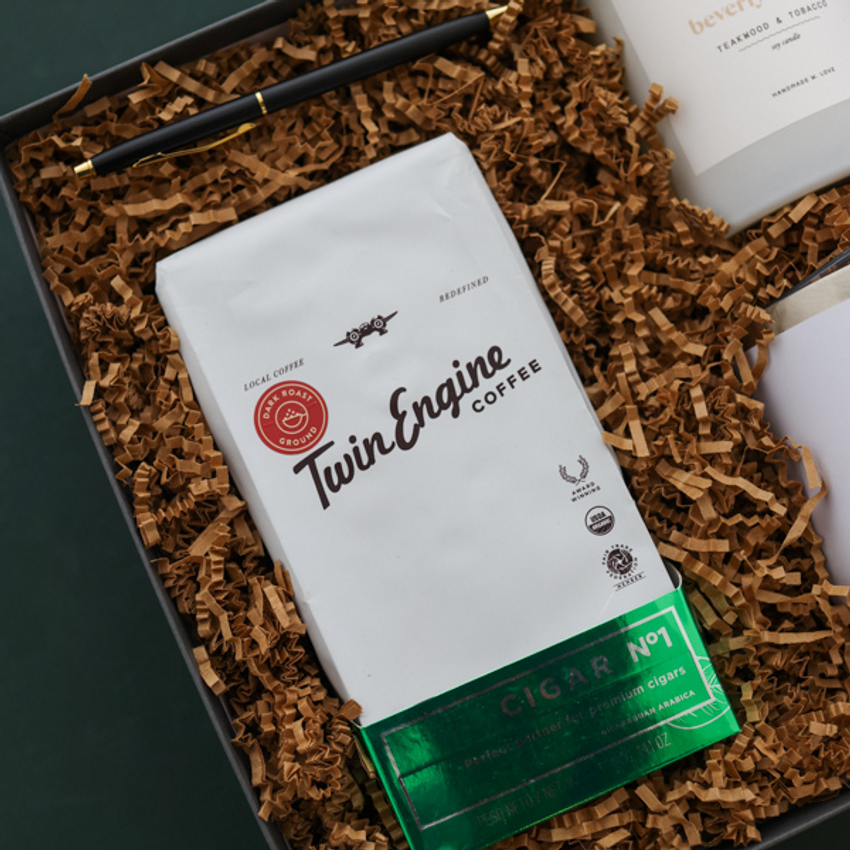 Featured In These Corporate Gifting Projects
Learn More
Similar Gift Vendor Spotlights
As a female-founded company, our team is dedicated to sourcing the best products for our gifts. We prioritize sourcing products from a diverse set of vendors with unique stories that also have the capacity for even our largest gift sends! Check out vendor spotlights similar to Twin Engine Coffee below.