Willa's Shortbread
From the beginning in Flat Rock, North Carolina until now, Willa's Shortbread has used traditional southern recipes and with family guarded attention to detail to produce the finest Shortbread cookies and Cheese Biscuits for more than 30 years. Willa Allen's recipes have been legendary in the Carolina's and are now being carried on in the hills of Tennessee with the same care and attention to detail that she was known for. All of their products are made with natural ingredients to ensure freshness and high quality.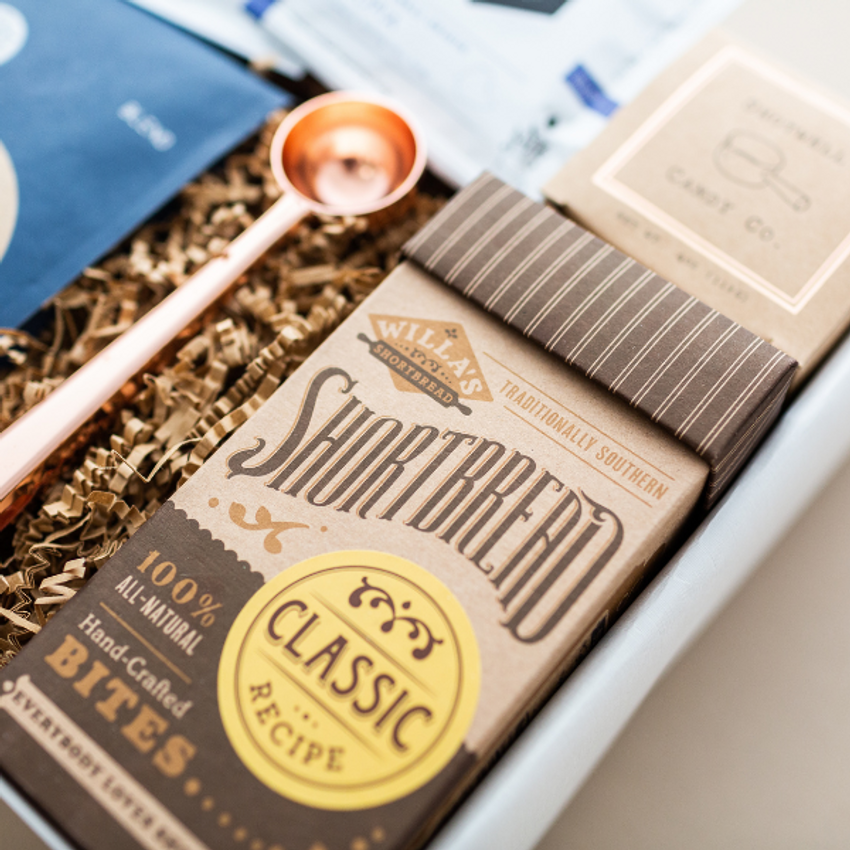 Shop Willa's Shortbread In These Gift Boxes
Learn More
Similar Gift Vendor Spotlights
As a female-founded company, our team is dedicated to sourcing the best products for our gifts. We prioritize sourcing products from a diverse set of vendors with unique stories that also have the capacity for even our largest gift sends! Check out vendor spotlights similar to Willa's Shortbread below.