CUSTOMER STORY | CLIENT GIFTS
How First Republic uses Teak & Twine for Client Onboarding Gifts
With several of their financial and wealth management advisors using our gifts for a multitude of client occasions, it was only natural that First Republic Bank decided to explore an ongoing gifting solution to incorporate into their overall strategy. For over four years, First Republic has been using our services to enhance each and every customer experience with custom client gifts as they onboard new customers.
Exceptional client service
First Republic is a bank and wealth management company offering personal banking, business banking, trust and wealth management services. Originating in San Francisco in 1985, they were one of the smallest banks in the country. Fast forward to today and they have over 5,000 colleagues across more than 80 offices in seven states with an enterprise value greater than $19 billion, making them the 14th largest U.S. bank. The secret to their incredible organic growth? "A truly differentiated culture devoted to exceptional client service."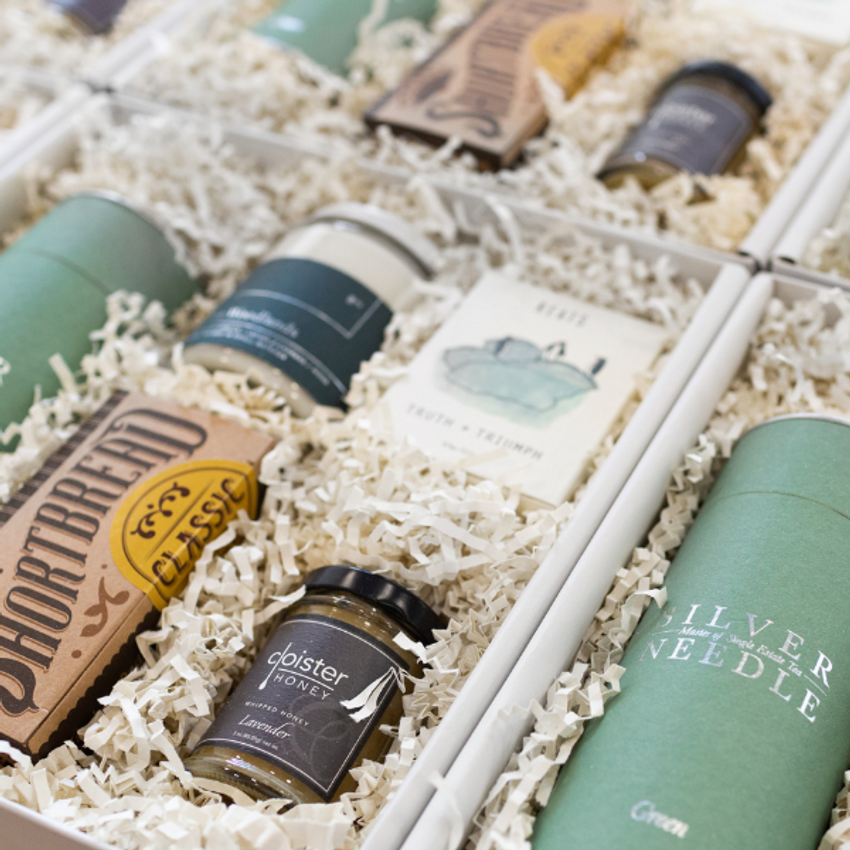 Custom onboarding gifts for new clients
To deliver on their mission of exceptional client service, First Republic turned to us here at Teak & Twine for custom gifts to help enhance their overall client experience. When their team first reached out to us in 2018, they were in search of elevated gifts to send to newly acquired clients to welcome them to the First Republic family. We connected their team to one of our dedicated account managers, who assisted in the design and creation of three tiers of custom client gifts. Since that initial strategy call, we have been a proud gifting partner to First Republic for over 4 years and have sent over 2,000 onboarding gifts on their behalf.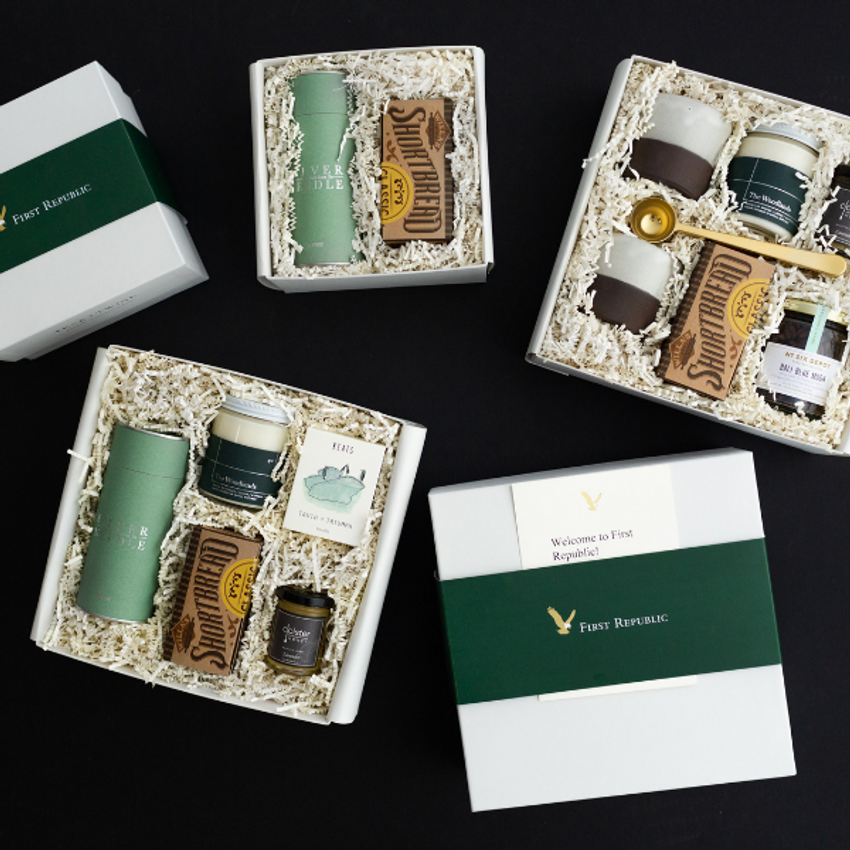 Thoughtful gifts with a branded touch
For First Republic, "putting clients first always comes first" - and their gifting strategy is a true testament to that! Each client is welcomed to the First Republic family with a thoughtfully curated, tastefully branded gift that is universally delightful - something they will be sure to appreciate and actually use! Their three tiers of gifts follow a coffee & tea theme and include relevant accompaniments such as shortbread cookies, honey, a coffee scoop and candles. In terms of branding & packaging, they took a minimalistic approach, wisely choosing to incorporate their logo only on select elements - a custom belly band in their company's signature green, plus a branded insert with a personalized message. Their gifts have been designed with the client in mind - which is why they have continued to be a key component of their client onboarding sequence for over 4 years.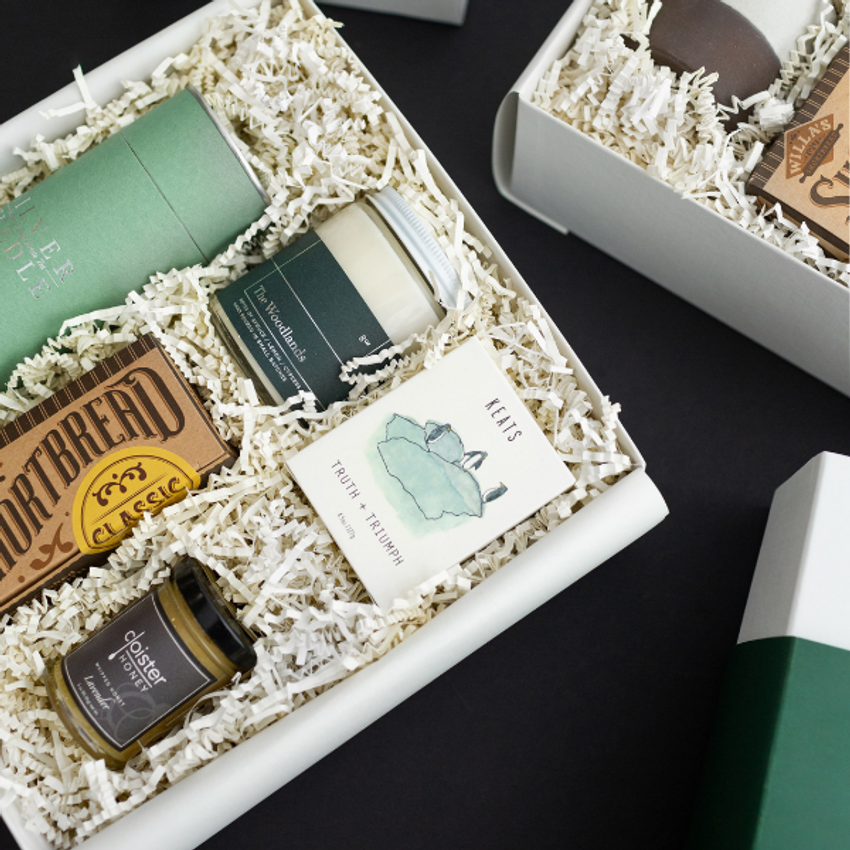 Ongoing gifting solution
We make it easy for you to send gifts as you onboard new clients. For First Republic, they routinely send us a list of names and addresses and we take care of the rest! But, if you need assistance with address collection or are interested in Portals, our corporate gifting platform, to send gifts in a click - we can do that, too!
Interested in custom gifts for your clients?
Contact our team to get started!