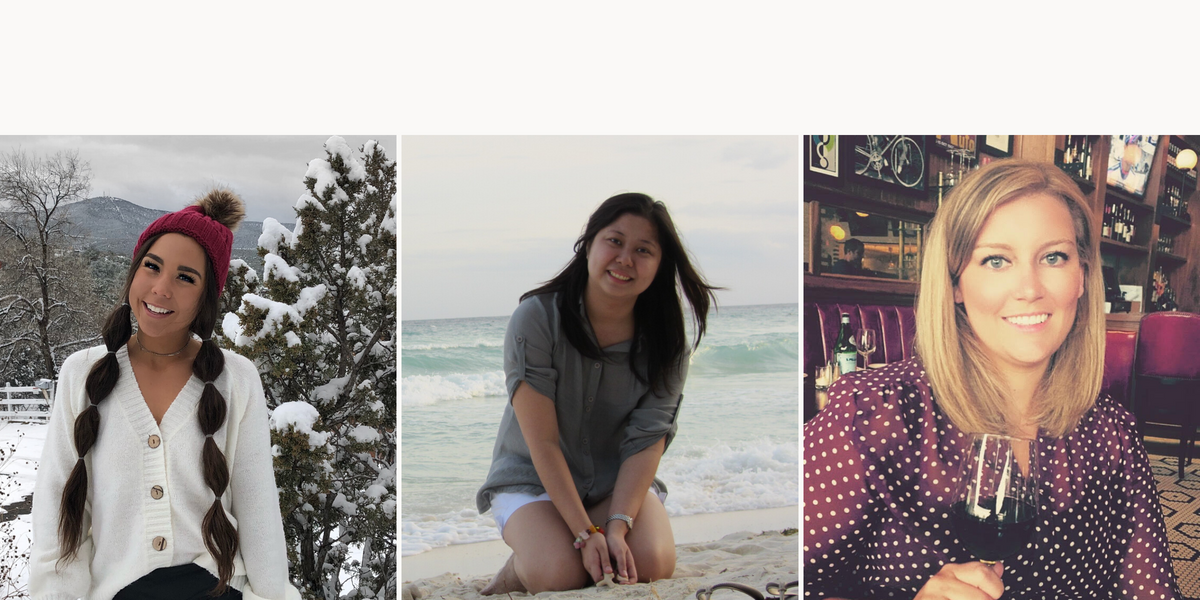 Teak & Twine Gift Boxes
Designed By YOU!
Meet our winter design challenge contest winners - they're just like YOU!
What is our design challenge??? Each quarter, we challenge our team members to create their very favorite gift box design. This time you joined in on the fun!
You created gifts that were unique, thoughtful, and creative. We were so impressed and inspired by every entry!
It was SO HARD to choose but we can't wait to introduce you to these beautiful designs!
GET TO KNOW The Women
Who Are Just Like YOU!
Shannon's gift was
Inspired by her clients' favorite items
Shannon's photography business takes her around the world and keeps her busy. So, when designing her gift she was drawn to a minimal and calming color palette. As an added bonus...it is filled with some of Shannon's past clients' favorite items!
Desirée's design is perfect if
You're Celebrating!
Desirée is a luxury wedding planner and designer based in Upstate New York. She design the perfect gift for any occasion. This gift could be fabulous before an event or a special birthday! Cheers!
Erika created a gift that is
Mindful of the earth and the recipient!
Erika is an award-winning photographer and world traveler. In an effort to be more eco-friendly this year, Erika was mindful in choosing items that could be reusable and repurposed. Cheers to that my friend!
Elizabeth's gift is the perfect balance of
Practical and thoughtful!
Elizabeth designed this gift with her favorite man in her life in mind (her husband!) But, we know anyone would love this gift filled with yummy and beautiful treats!
Kelly created a box full of items that evoke a feeling of
Warmth and comfort!
Kelly is a wedding planner that specializes in creating events that feel like home. Her gift design envokes the same feelings she brings to each event. Doesn't this gift make you want to curl up with a soft blanket?
Beverly's gift was inspired by Pantone's
2020 Color of the Year: Classic Blue!
Beverly wanted to create a gift that would emanate a cool, calm and confident vibe. Definitely something everyone deserves to receive this year!
Jenae's gift was inspired by
Two of her favorite things: her mom and coffee!
This is a great gift for the coffee lover in your life, because who doesn't need at least 3 cups to start their day?! All your coffee essentials are included in this beautiful gift!
Inspired by these women
Shop Our Design Challenge Winners!