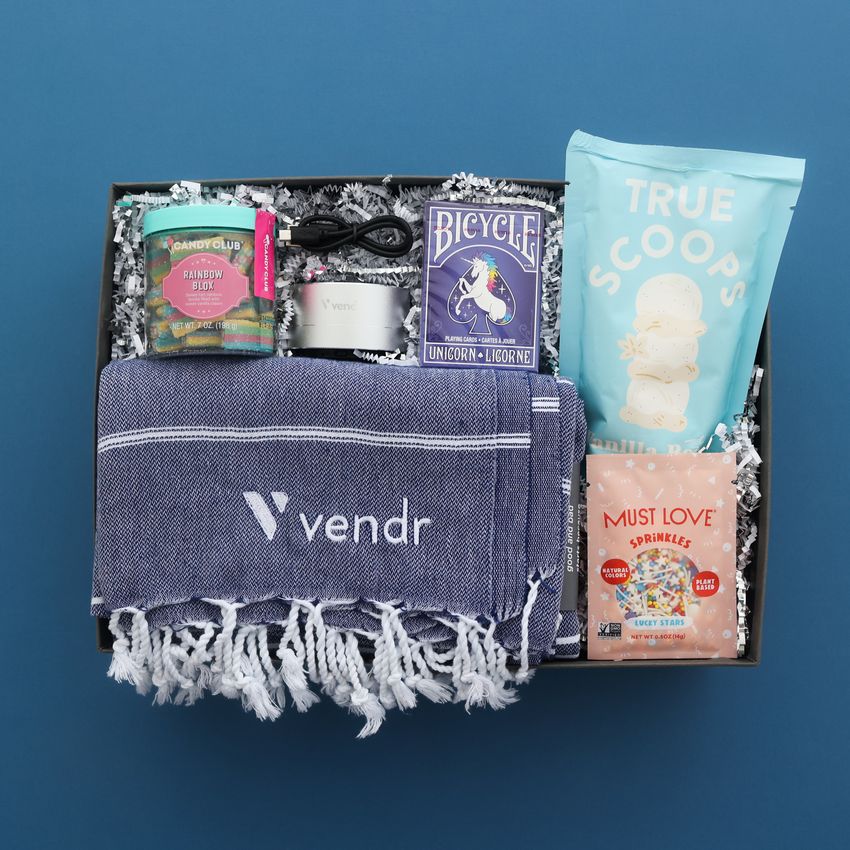 We've Cracked the Code on Gifts for Product Launches
Robots may be taking over the world, but here at Teak & Twine, we celebrate the human touch!
✓ No chatbots here!
We'll leave the robots to you guys ;) With us, expect one-on-one customer service with your dedicated Account Manager.
✓ Personalized to perfection
Our customization options are next level — and after working with 100s of SaaS and tech clients, we know how to make your brand look its best every time.
✓ Streamlined solutions
We handle allllll the nitty gritty details so you can focus on your tech genius. Your clients get cool gifts, you get the high-five!
Ways to Gift with Teak & Twine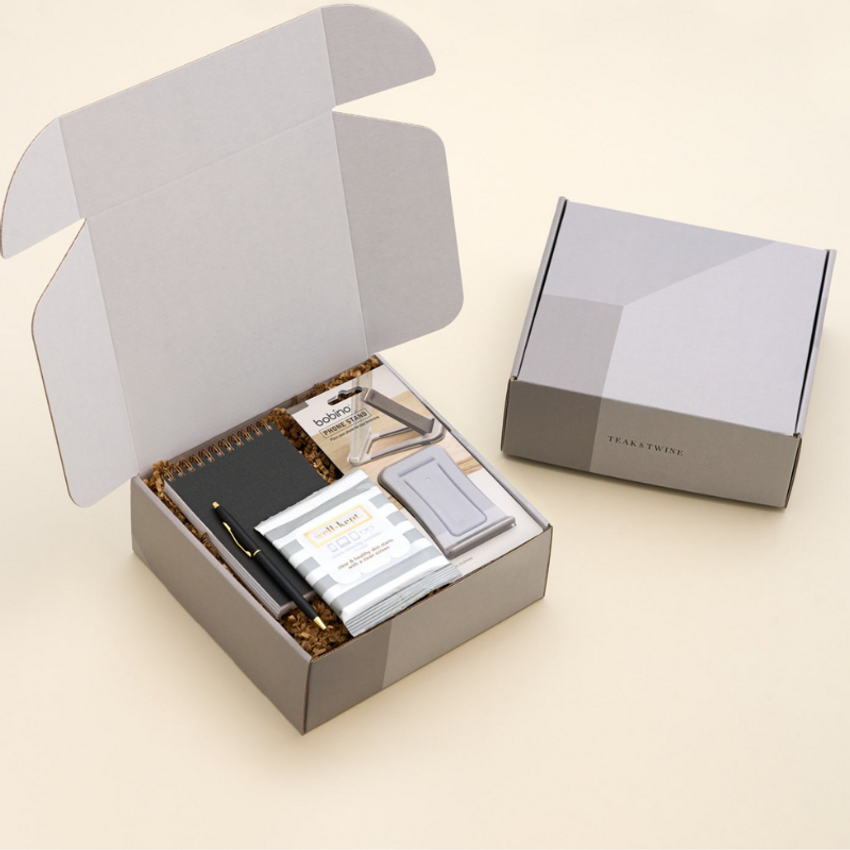 The Essentials Collection
✓ Sustainable packaging
✓ Perfect for customized SaaS client event gifts and company swag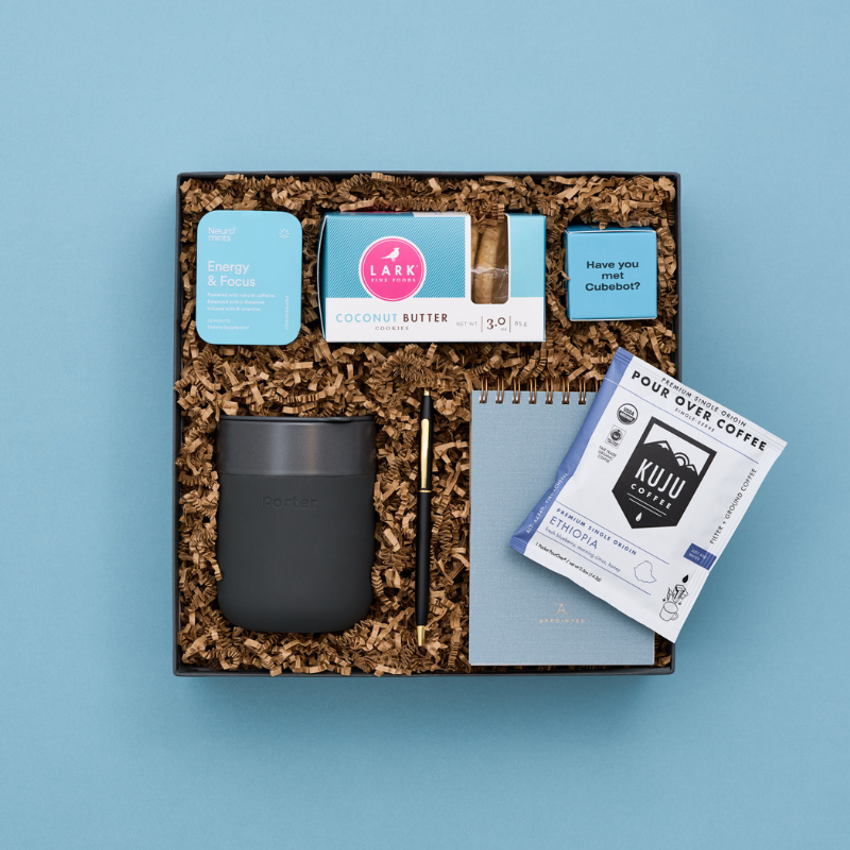 The Signature Collection
✓30+ unique gift designs
✓Featuring Custom Gifts That Give Back, Local Gifts, and more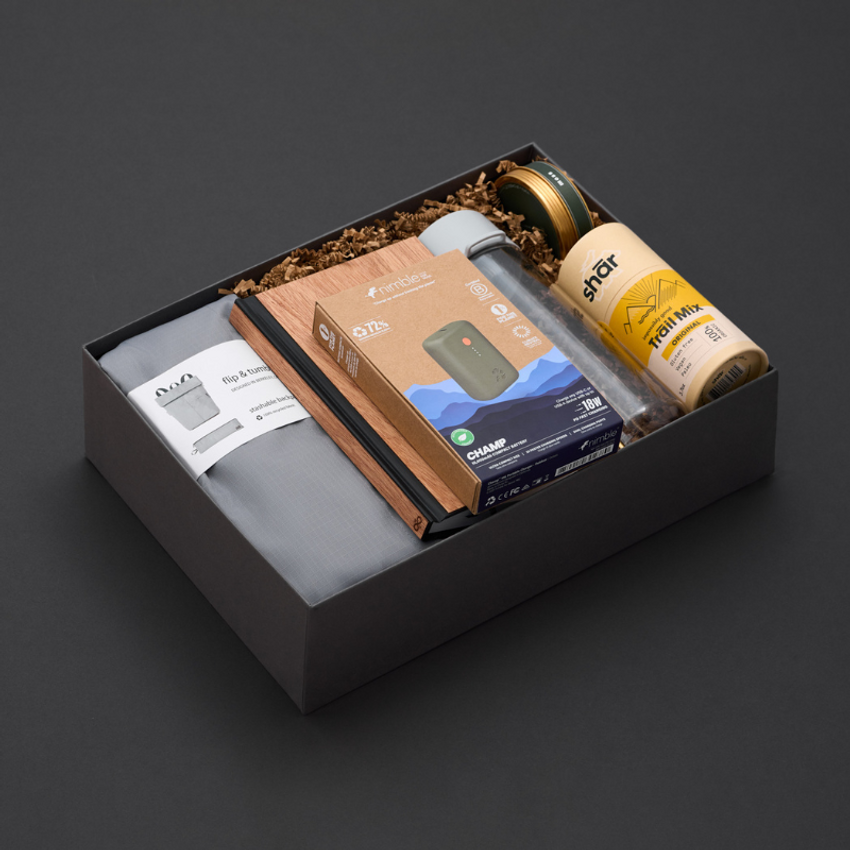 The Luxe Collection
✓Super sleek
✓Perfect for executives and VIP SaaS clients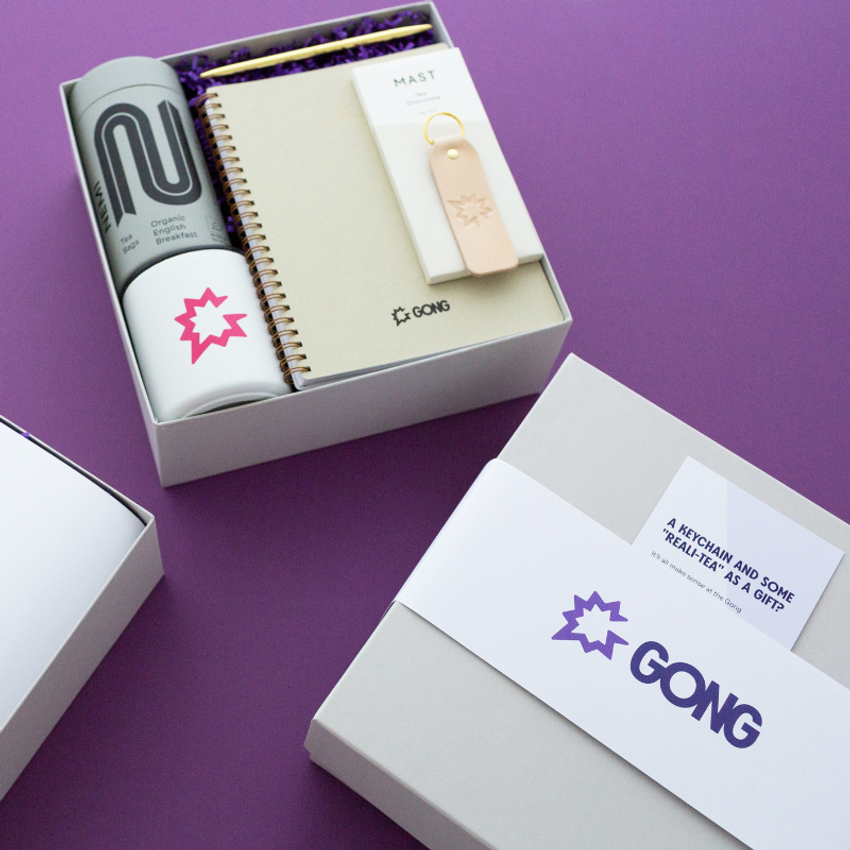 Full Service Customization
✓Hand-selected products
✓Customized branded packaging bundles
Need Gifts for a Product Launch Party? Get a Quote!
For projects of 40+ gifts, fill out the form below and we'll be in touch within one business day (usually sooner!) to get started. For gift quantities under 40, shop here! And if you just can't wait to chat, give us a call at 571-347-7582.
Product Launch Party Gifts
Frequently Asked Questions
Our SaaS company is looking for gifts for a product launch party. Where can we find your full collection of gifts?
Can you add our custom company logo to gifts for a product launch party?

Absolutely! We can design a fully customized packaging suite for any gifting project — and we also carry a huge library of options for branding items inside your gift. Check out examples of past projects in our branded packaging gallery! (Minimums apply)
Do we have to provide proofs for branded packaging or inserts?
What if we don't have our recipients' addresses?

No problem! We can create a branded portal (aka a custom landing page) where your recipients can input their shipping addresses. Our goal is to make large-scale gifting as easy as possible!
Do you have any other tech capabilities?

You bet we do!! Our corporate gifting platform, which we call a Portal, is basically a customized landing page tailored specifically for your company or event. Portals make it easy for your recipients to choose a gift and enter their own shipping information. No address-wrangling required! We can also create a branded company store for your team to use internally to send client gift boxes or gifts to team members as they onboard. (Minimums apply)
Can our SaaS clients choose their own gift?

Yes! We understand that sometimes there isn't a one-size-fits-all solution when it comes to gifting. Portals also come in handy for when you want to offer multiple gifts to your clients so that they can pick their favorite.
We already have company swag or items — we just need them bundled as a kit. Do you offer kitting and fulfillment services?
Are you integrated with other gifting platforms?

Yes! You can find our curated gifts on the gifting platforms below — but if you're looking for something different, feel free to connect with one of our Account Managers who can design a custom gift just for you AND send it through your preferred platform!
Gift Sets and Corporate Options
There are endless options for celebrating the season in style! Check out the full collection of holiday gift sets for a Christmas gift or a glitzy gift perfect for ringing in the New Year.
And if you're looking for bulk options for employees or clients, learn more about our corporate gifting capabilities. Our team of gifting pros will curate a custom gift for your company or event. Picture unique products with branded packaging and even branded swag your recipients will love!