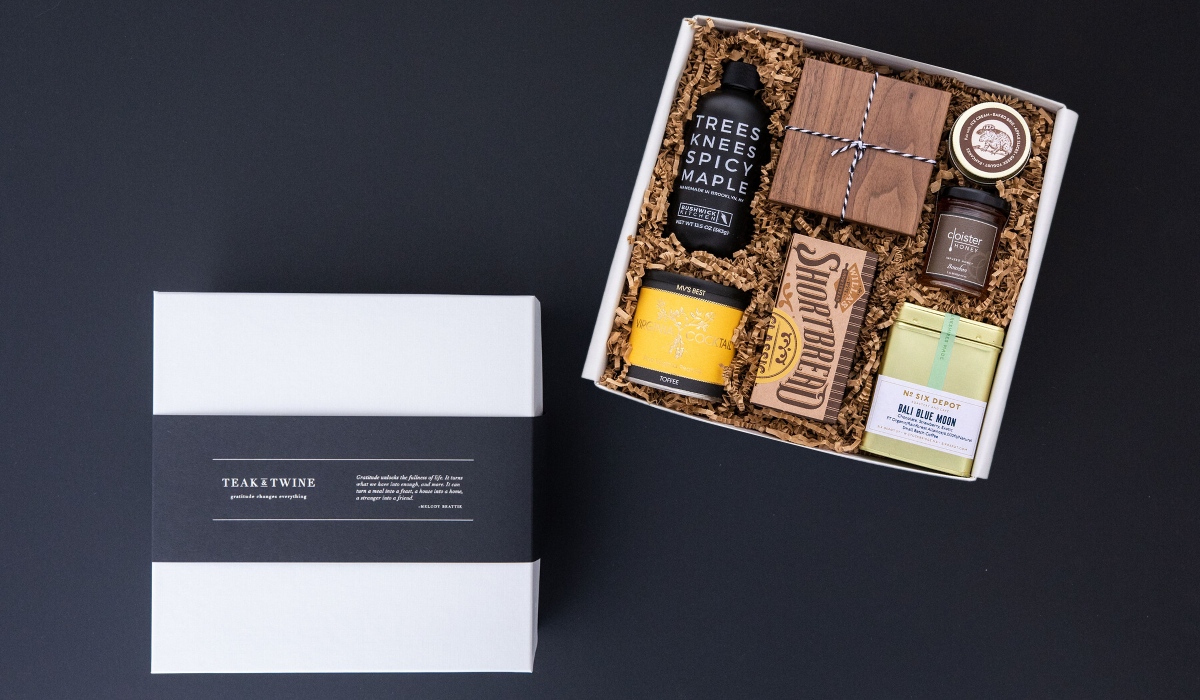 Gifts for celebrations big and small
We're here to help!
We understand
Relationships are the key to success!
We know the more you invest in nurturing your client relationships, the more likely your clients are to rebook, expand the scope of their project, or refer you to their family, friends, and other businesses! If you're asking yourself, "but how do I accomplish this?"
Our solution is by showing gratitude through gifting!
We love creating gifts for
birthdays!
We are here to help you celebrate your client's
Special occasions!
Birthday, anniversaries, new homes, thinking of you, referrals, and retirements - you help your clients through so many moments! We love celebrating these milestones. We also know gifting helps you stay top of mind and your client's feel appreciated.
Our goal is to make it as easy as possible for you to integrate client gifting into your workflow, all while designing beautiful gifts your clients will remember for years.
We love creating amazing client experiences and are always here to help! To learn more about how we can assist with your client gifting experiences, you can email us at [email protected].
Ideas
Here's how we can work together!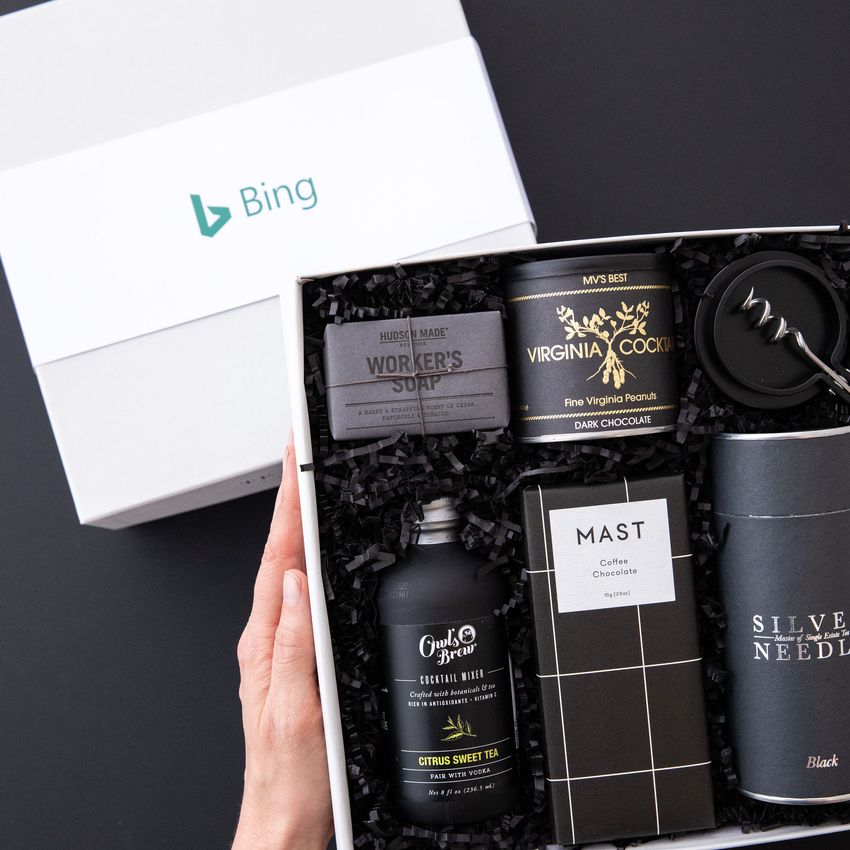 Thank You (Referral)
We know referrals are the heart and soul of your business. That's why we make it pick and easy for you to say thank you!
We can create a custom gift and product listing on our website so that you can easily purchase through out site. We can also hold branded items, like the Bing belly band pictured here, or collateral items, such as business cards, that can we can place inside of gifts from our collection. We're always there to help you quickly acknowledge and thank your clients for their referrals!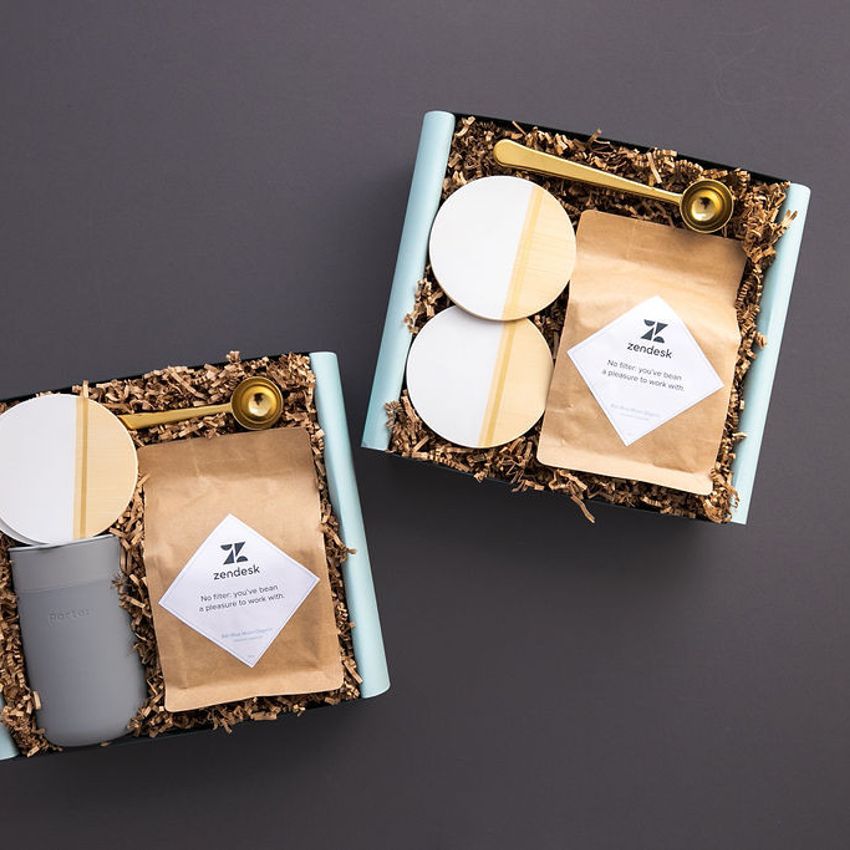 Client On-Boarding
Yes! You booked a new client!
Let us help you continue to build this relationship by sending your new client a thoughtful and beautifully packaged gift!
We can work together to create a custom gift or utilize our beautiful collections to develop a system that streamlines your approach (or your firms) to welcome their new clients. This is our speciality and we can't wait to get started!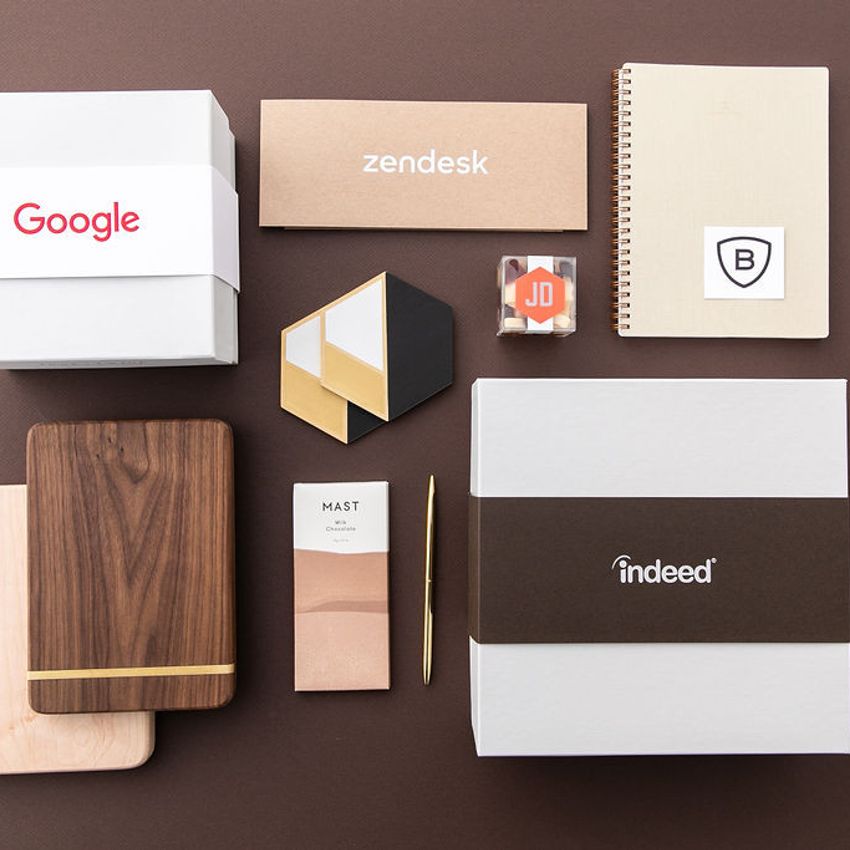 Life's Milestones
Retirements, new babies, buying a house, birthdays and more! We're here to help you celebrate each milestone in your client's life. From our collections of store gifts to our corporate catalogue - we specialize in creating perfectly packaged and thoughtful gifts that will help you celebrate all of life's moments. (And nothing says, "You've really made it!" like luxury corporate gifts.) We also love working together to develop a system for sending out gifts throughout the year!
From our collections of store gifts to our corporate catalogue - we have collections of perfectly packaged and thoughtful gifts that will help you celebrates all of life's moments!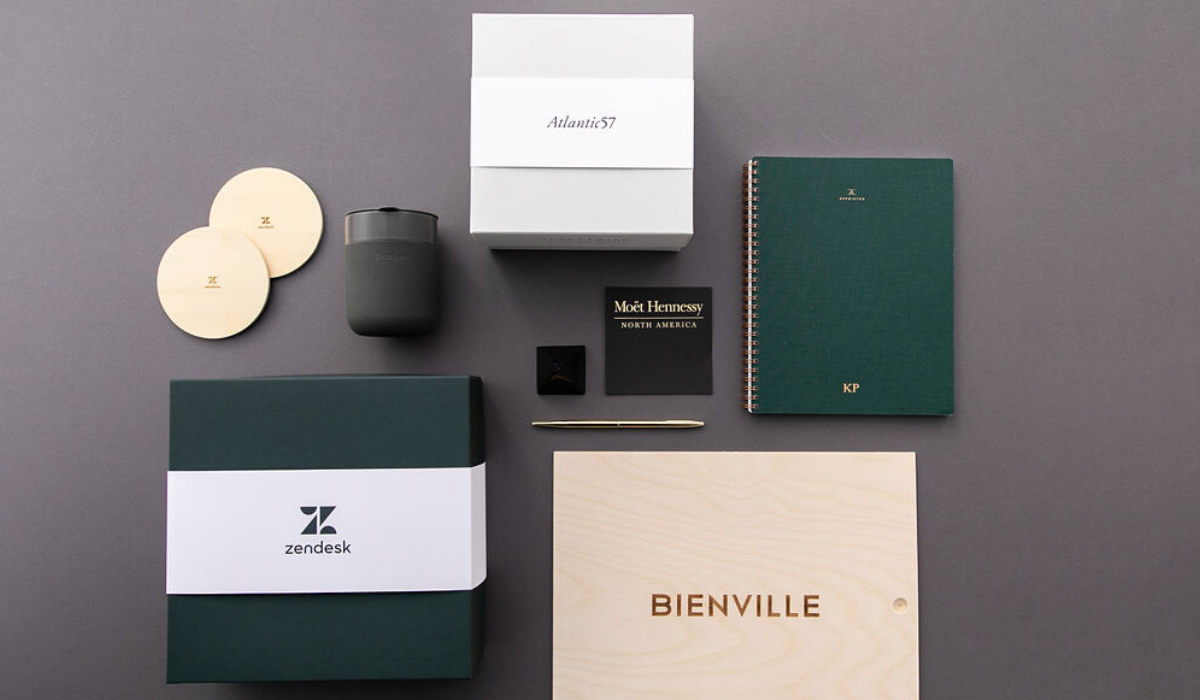 Let's talk about
Branding!
Perks
Here's how working with us is going to be different:
For orders of 20+ gifts, we love working with our printers to create custom belly bands for your boxes. We can hold these bands and send them out with any custom or store gifts you purchase throughout the year!
We are happy to include your marketing materials (business cards, etc.) free of charge with all of your gifts. You simply mail us your branded stationery or other materials, and we'll package them with your boxes for gifts that are truly customized for you!
We have very fast lead times! We know you want your clients to get their gift asap, which is why we send out all store orders in 1-3 business days. We're available to help M-F from 9:30-5!