The Bridesmaid
$103.00
QTY:
1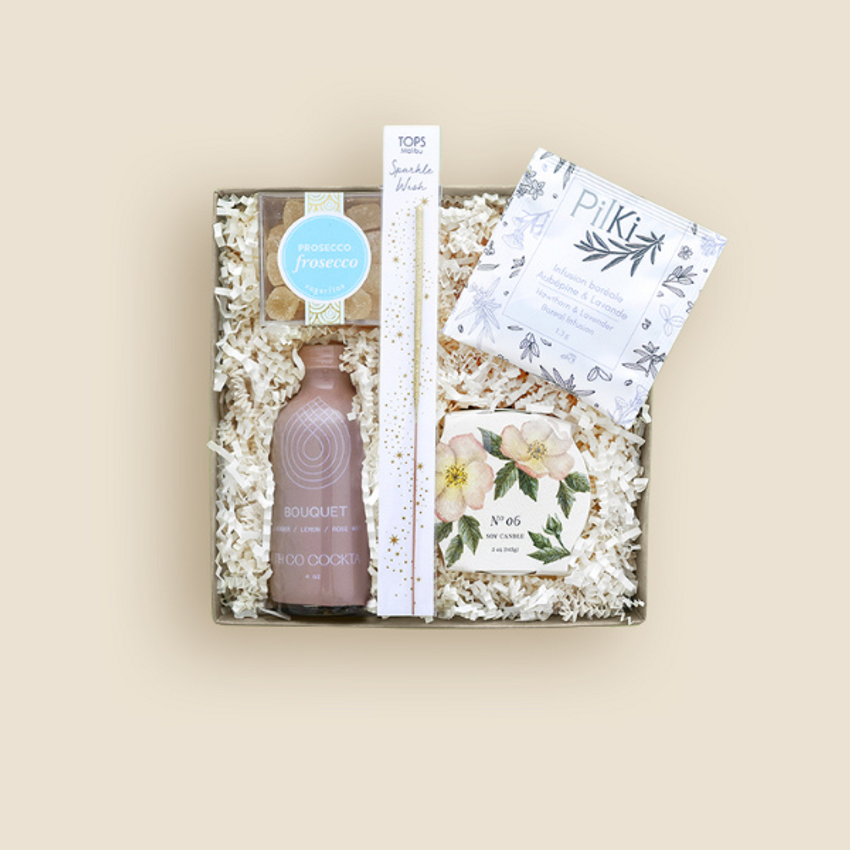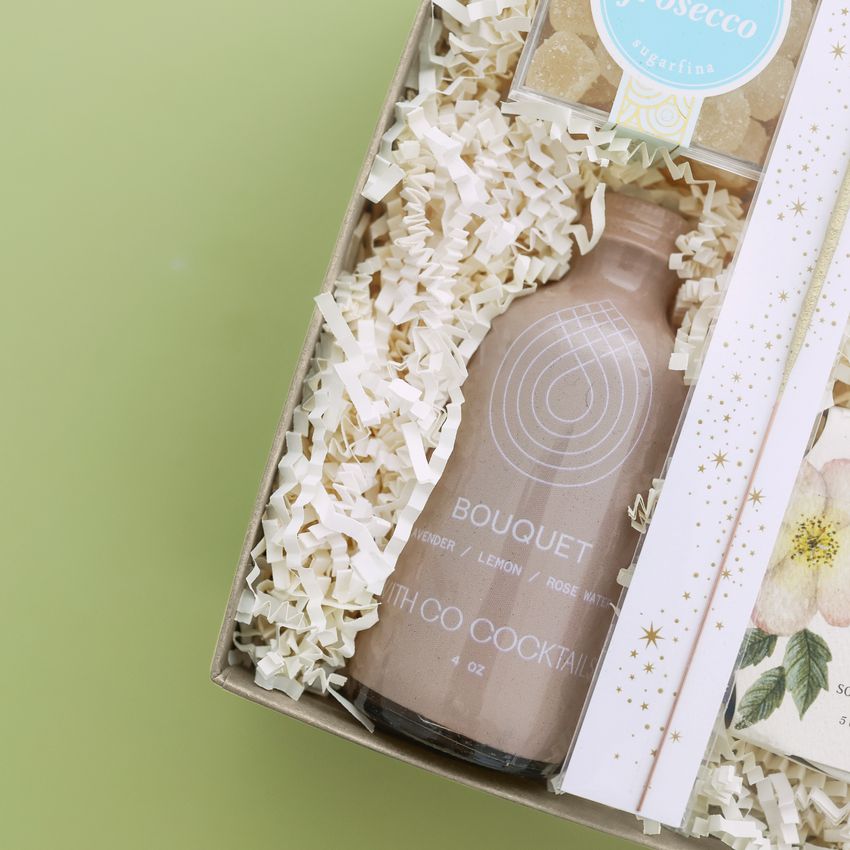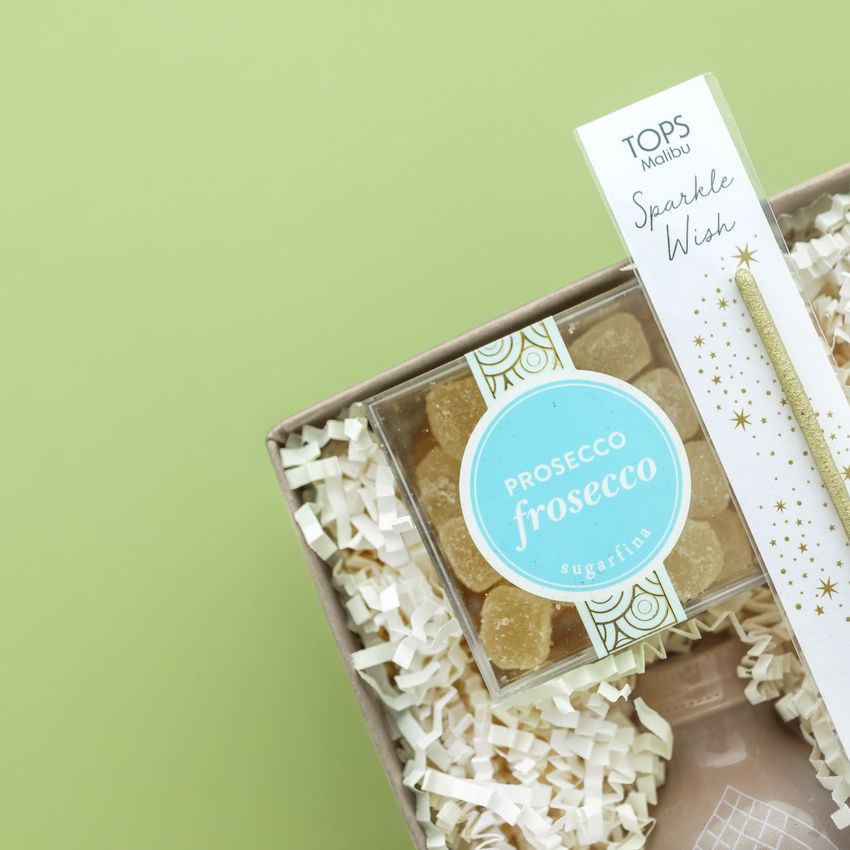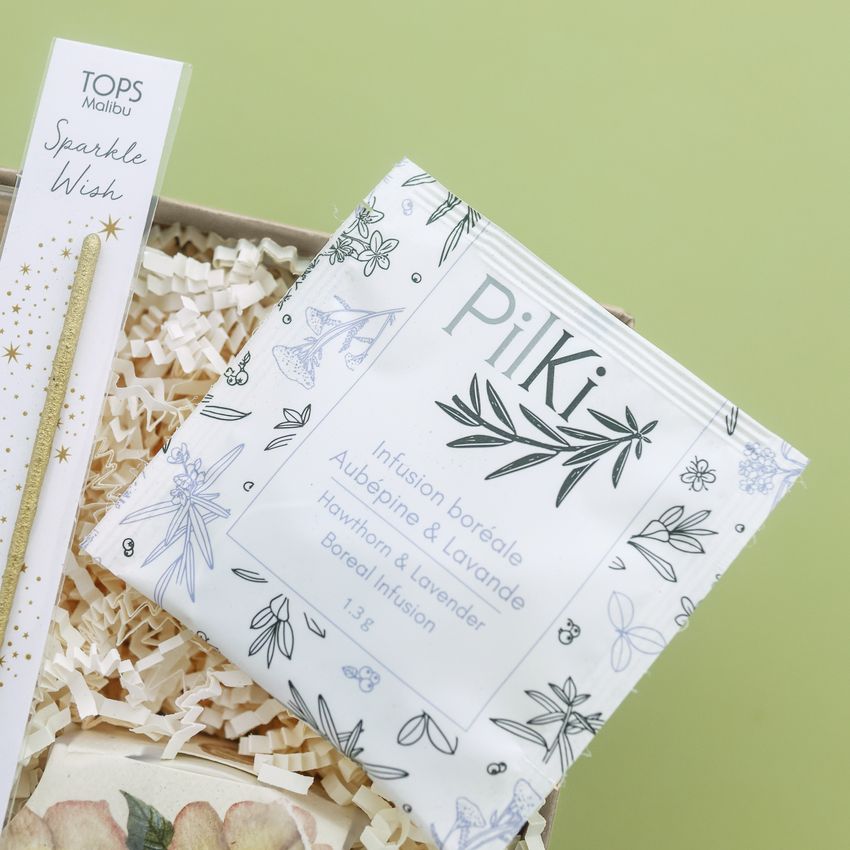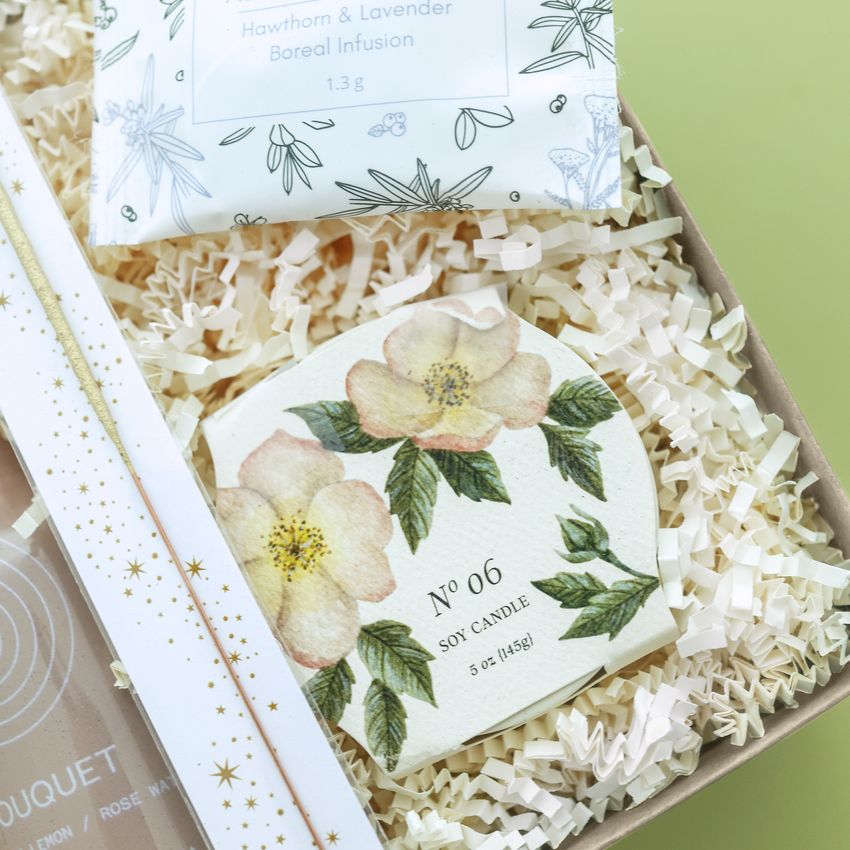 Description
The Bridesmaid gift box is the perfect way to celebrate your wedding party, or to ask someone special to be part of your big day! This gift includes the perfect products to ensure your bridesmaids say "I do" like a bouquet cocktail mixer, champagne bubble candies, a sparkler, and luxe floral candle.
This gift is packaged in our signature gift box (7") with an embossed Teak & Twine band.
Gift Box Contents
Bouquet cocktail mixer by WithCo Cocktails
Champagne Bubble gummies by Sugarfina
Sparkler by TOPS Malibu
Lavender tea by Pilki
Ceramic botanical candle by Simply Curated
Shipping
Gifts ship within 1-3 business days, with expedited options available at checkout. All costs will be calculated during the checkout process. Read full shipping and returns details here.
01 Sparkler by TOPS Malibu
02 Set of Hawthorn and Lavender Tea by Pilki
03 Bouquet Cocktail Mix by WithCo Cocktails
04 No. 06 Ceramic Botanical Candle by Simply Curated
05 Champagne Bubbles by Sugarfina
Take me home!