CBRE | The Happy Hour
$0.00
QTY:
1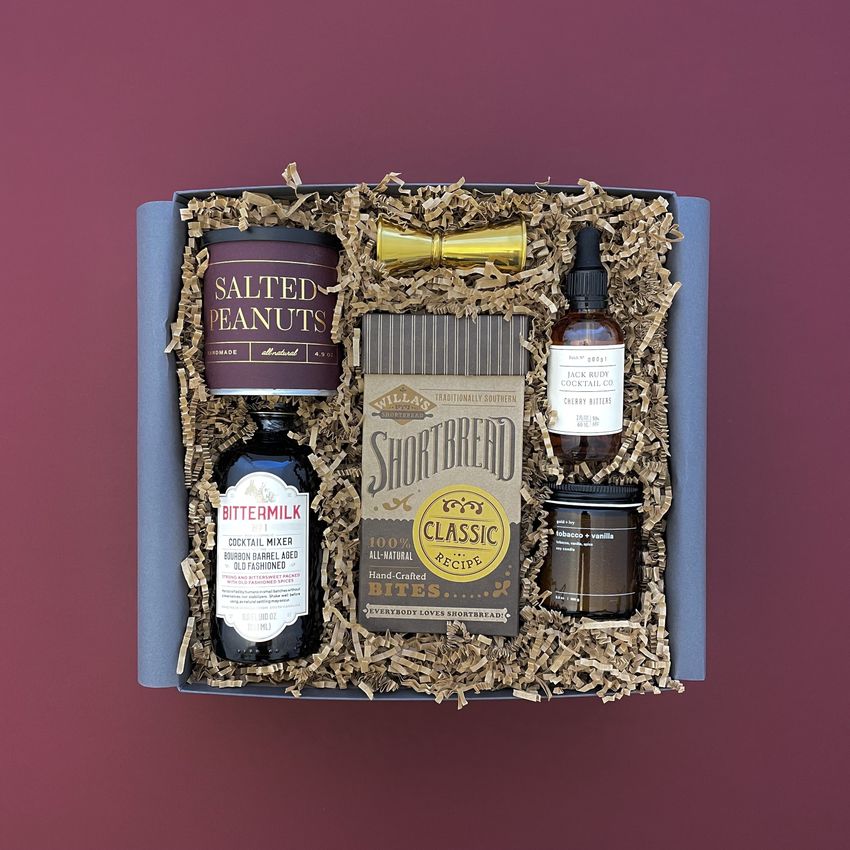 CONTENTS
Gold jigger
Salted peanuts by Hope & Harmony Farm
Aromatic bitters by Jack Rudy Cocktail Co.
Bourbon barrel aged Old Fashioned cocktail mixer by Jack Rudy
Shortbread bites by Willa's
Vanilla + tobacco candle by Gold + Ivy
INSTRUCTIONS
To select this gift, simply click "pick this gift" and enter your shipping address. A special delivery will then be on its way to you shortly!