CBRE | The Retreat
$0.00
QTY:
1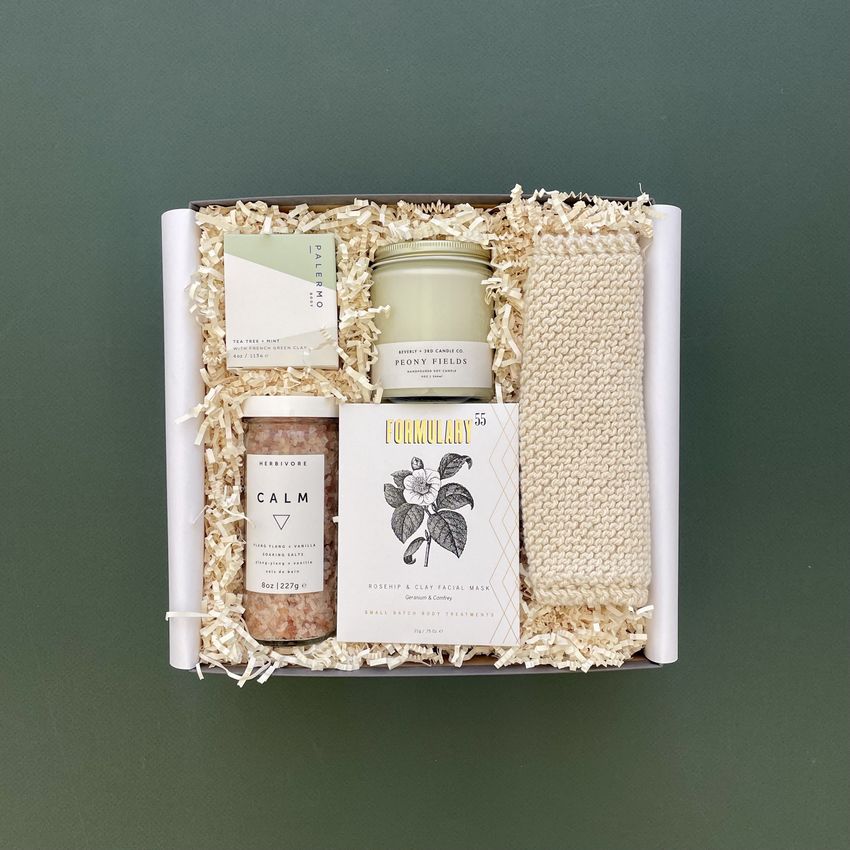 CONTENTS
Calm bath salts by Herbivore Botanicals
Tea tree + mint soap by Palermo Body
Facial cloth
Rosehip + clay facial mask by Formulary 55
Peony fields candle by Beverly + 3rd Candle Co.
INSTRUCTIONS
To select this gift, simply click "pick this gift" and enter your shipping address. A special delivery will then be on its way to you shortly!