The Cocktail
$165.00
QTY:
1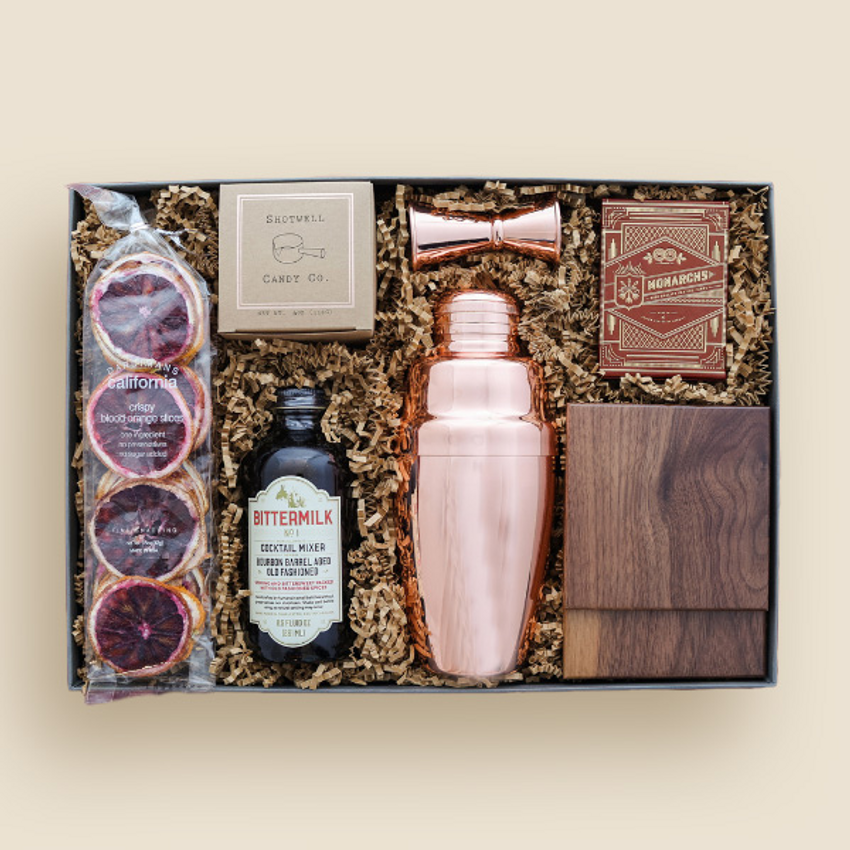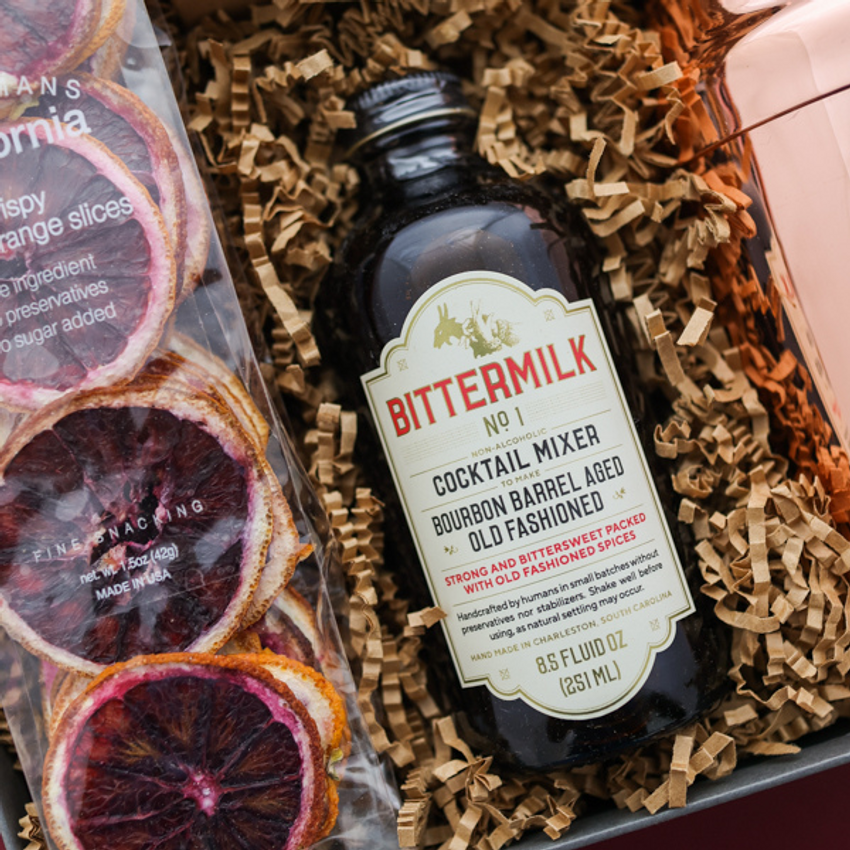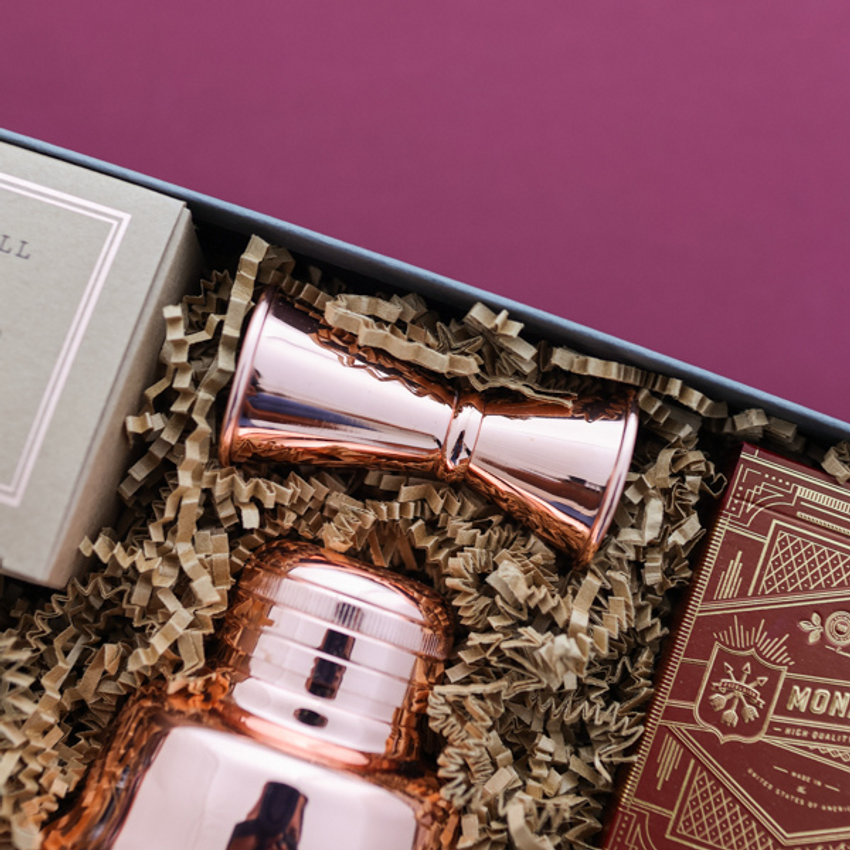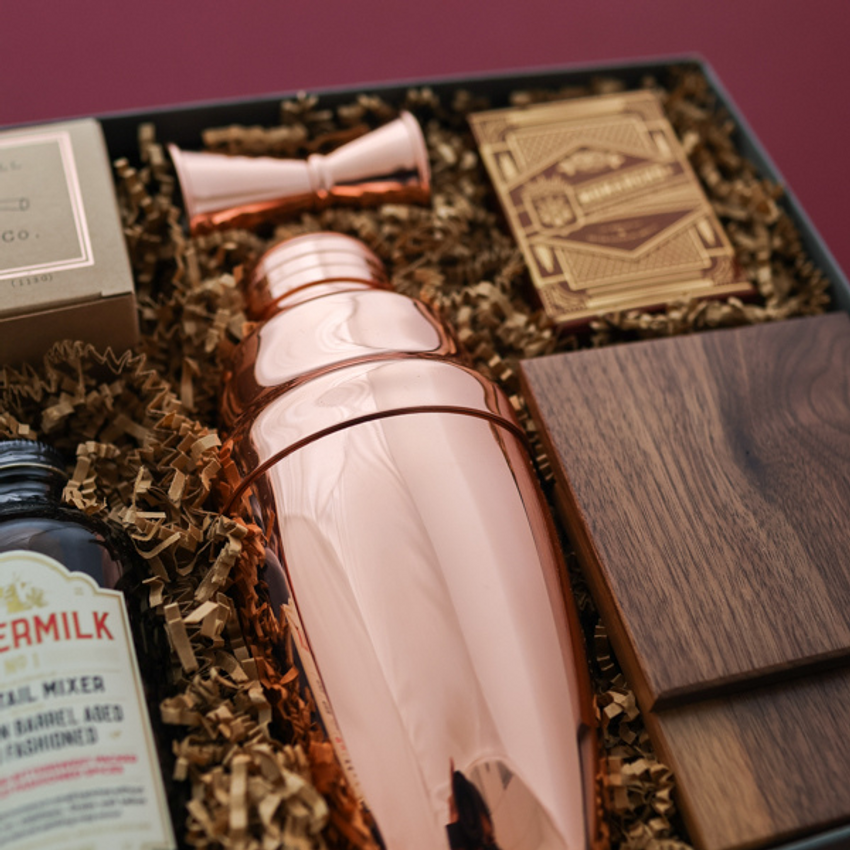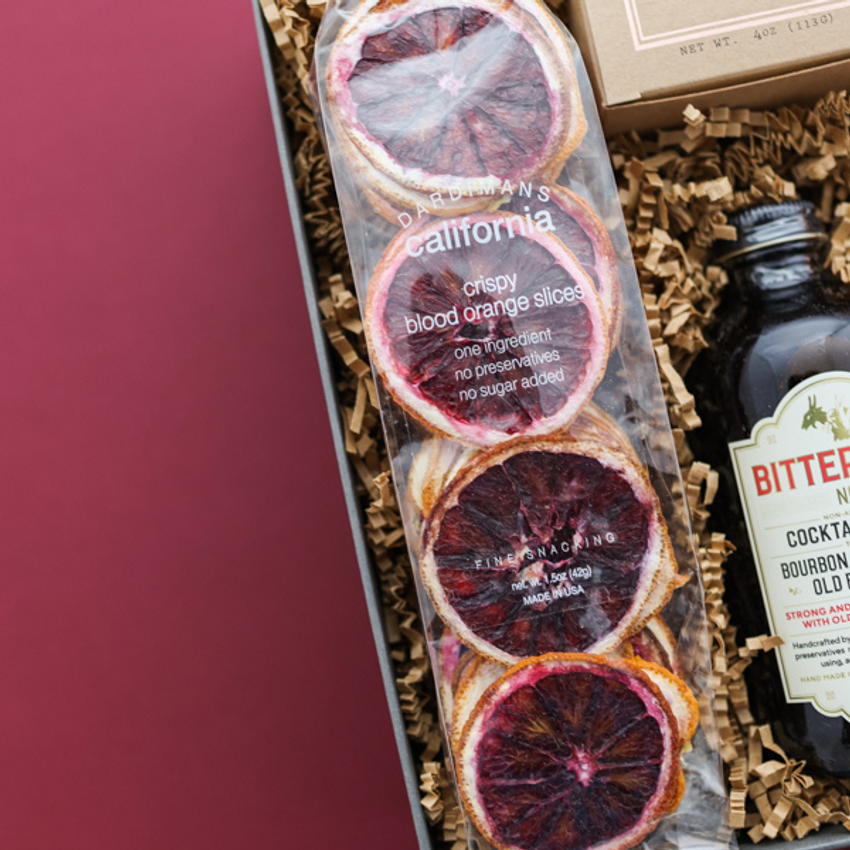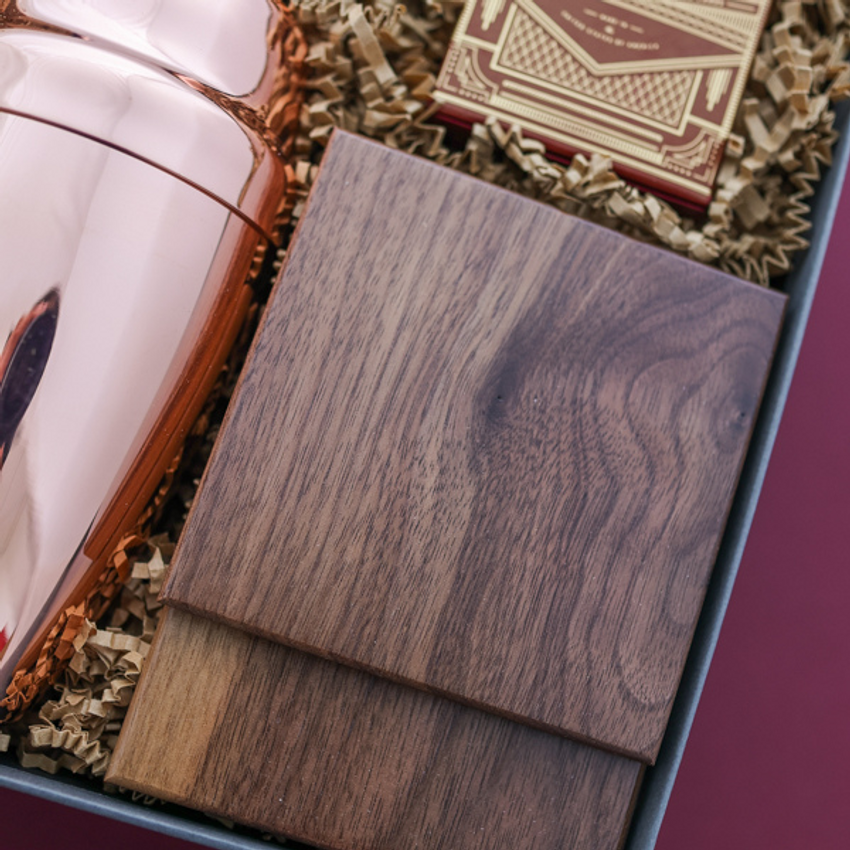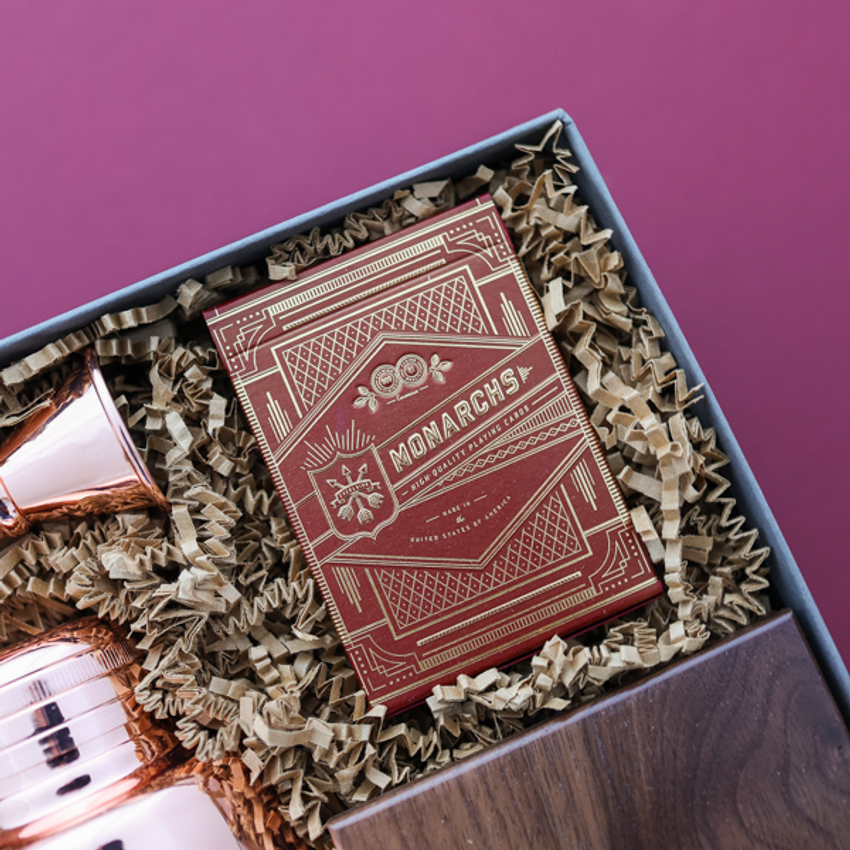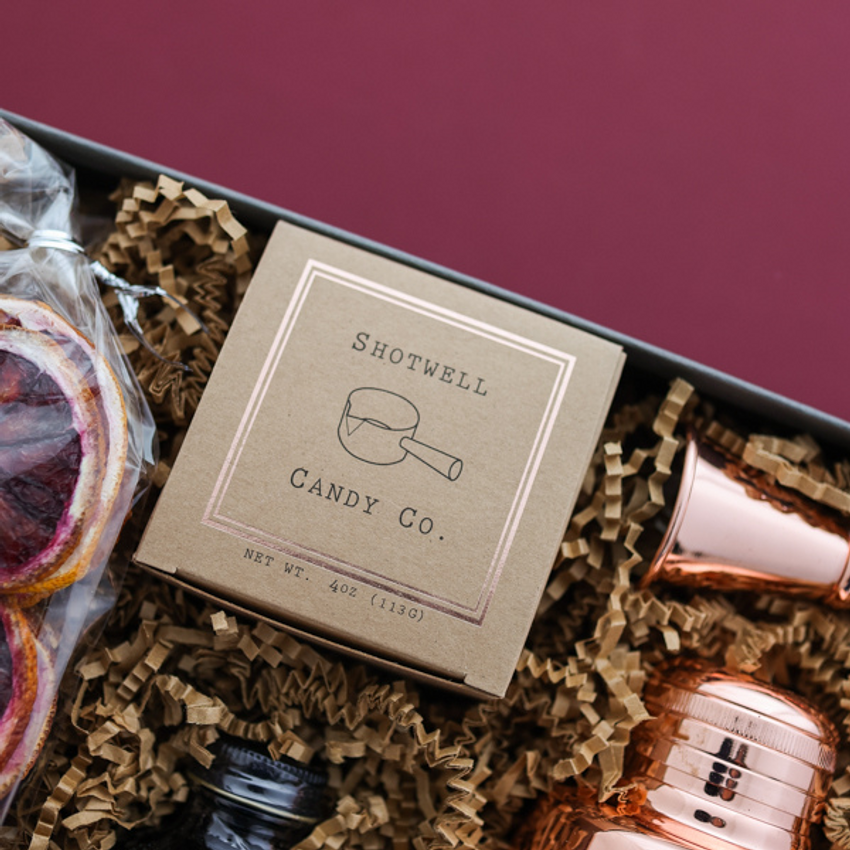 Description
Raise a glass to the holiday season with The Cocktail gift box. We've put together the perfect combination of cocktail hour essentials, including cocktail mixer by Bittermilk, a rose gold cocktail shaker, hand crafted wooden coasters, and luxe burgundy playing cards.
This gift is packaged in our signature gift box (14") with an embossed Teak & Twine band.
Gift Box Contents
Dried blood orange crisps by Dardimans
Caramels by Shotwell Candy Co.
Rose gold jigger
Monarch playing cards by Theory11
Set of two wooden coasters by Make and Stow
Rose gold shaker
Old fashioned cocktail mixer by Bittermilk
Shipping
Gifts ship within 1-3 business days, with expedited options available at checkout. All costs will be calculated during the checkout process. Read full shipping and returns details here.
01 Salted Caramels by Shotwell Candy Co.
02 Luxury Playing Cards by Monarchs
03 Walnut Wooden Coaster Set by Make & Stow (Brandable)
04 Copper Shaker by Barfly
05 Bourbon Barrel Aged Old Fashioned Cocktail Mixer by Bittermilk
06 Crispy Blood Orange Slices by Dardimans California
07 Large Rose Gold Jigger by Barfly
Take me home!