Codal | The Holiday
$0.00
QTY:
1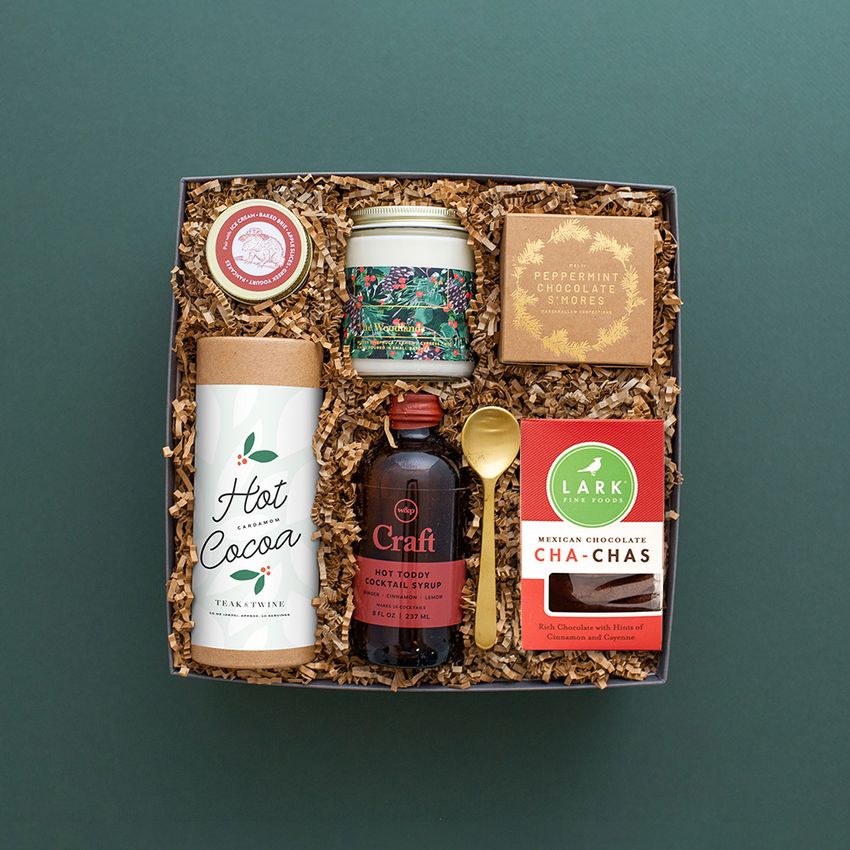 CONTENTS
Cinnamon caramel by Fat Toad Farm
Holly candle
Peppermint chocolate s'mores by Malvi
Cardamom hot cocoa by Intrigue Chocolate Co.
Hot toddy cocktail syrup by W&P
Gold spoon
Mexican Chocolate Cha Cha cookies by Lark Fine Foods
INSPIRATION
With contents like this, we could have called this gift "our favorite things!" We designed this gift around our best selling holiday products and most festive color schemes. With sweet treats, including cinnamon salted caramel and peppermint chocolate s'mores, along with our favorite hot chocolate by Intrigue Chocolate Co., we hope you enjoy it as much as we loved creating it!
INSTRUCTIONS
To select this gift, please click "pick this gift" and enter your shipping address. A special delivery will then be on its way to you shortly!