Codal | The Office Essentials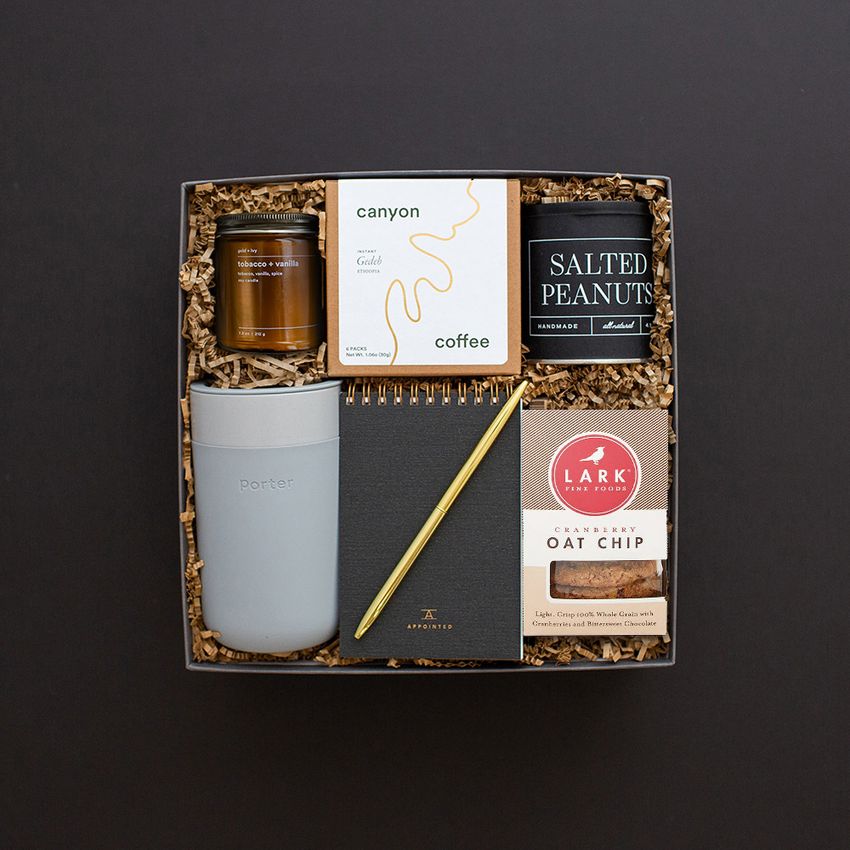 CONTENTS:
Mini Vanilla & Tobacco candle by Gold + Ivy
Coffee by Canyon Coffee
Salted peanuts by Hope & Harmony Farm
Porter mug by W&P
Notebook by Appointed
Gold pen
Cranberry Oat Chip cookies by Lark Fine Foods
INSPIRATION:
For the busy professional, this gift is full of, yep, you guessed it: our favorite office essentials! Even if the office looks a little different these days, The Office Essentials features an assortment of items to enhance any workday, including productivity tools and treats for a morning or afternoon pick-me-up.
INSTRUCTIONS
To select this gift, please click "pick this gift" and enter your shipping address. A special delivery will then be on its way to you shortly!