Cresset PK Birthday Gift v1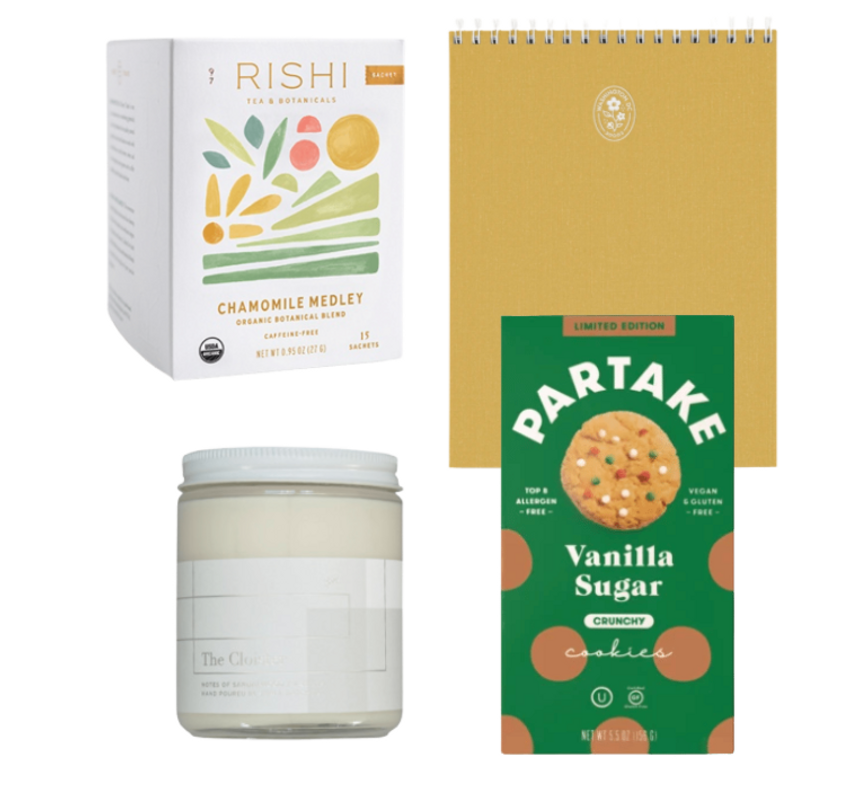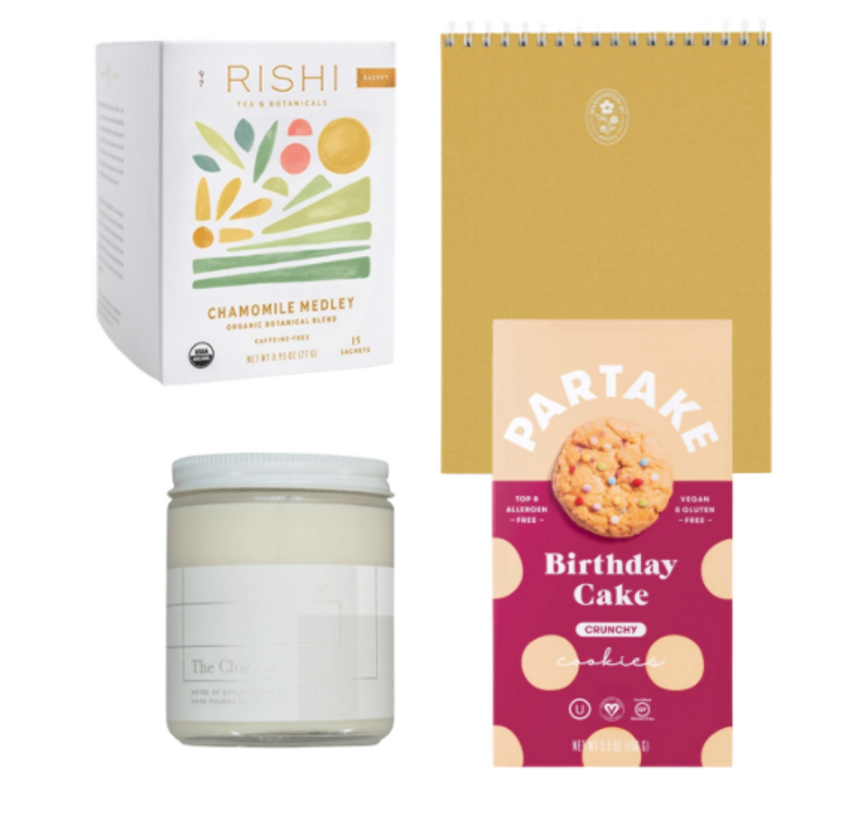 Contents
Chamomile tea sachets by Rishi Tea. Rishi offers tea that is sustainably harvested and works directly with farmers.
District notepad by Appointed. This special-edition notepad supports COVID-19 relief efforts in the DC area. Net proceeds of this product are donated directly to World Central Kitchen—a local non profit working to safely distribute individually packaged, fresh meals in communities that need support.
Cloister candle by Bright Endeavors for Teak & Twine. Bright Endeavors employs young mothers in a transitional job training program. 100% of the proceeds from the sale of their candles support their mission to empower these moms, their children, and our communities through professional skills training.
Cookies by Partake. Partake partners with the Food Equality Initiative to ensure families in need have access to the food, education, and advocacy they deserve.
Packaging
Ivory crinkle
Custom Cresset PK "happy birthday" insert