Cresset PK Birthday Gift v2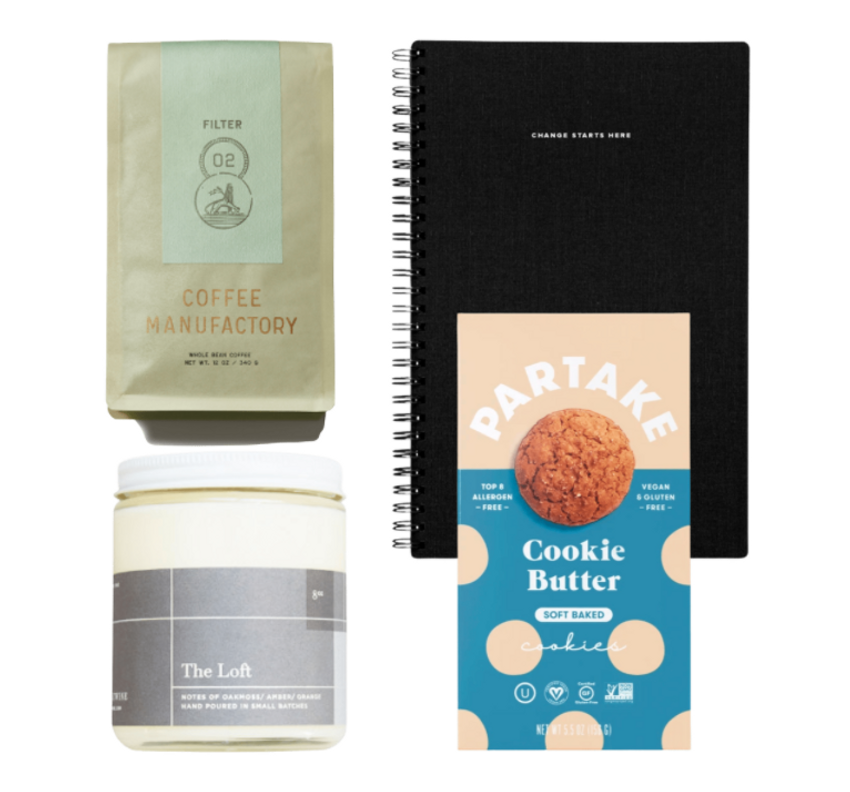 Contents
Loft candle by Bright Endeavors for Teak & Twine. Bright Endeavors employs young mothers in a transitional job training program. 100% of the proceeds from the sale of their candles support their mission to empower these moms, their children, and our communities through professional skills training.
The Journal for Change by Appointed. This journal is a product created in response to the Black Lives Matter Movement—in the fight against systemic racism, inequality, and injustice in our society. 100% of the proceeds from this journal support BEAM, The Loveland Foundation and Conscious Kid.
Cookie butter cookies by Partake. Partake partners with the Food Equality Initiative to ensure families in need have access to the food, education, and advocacy they deserve.
50% Colombia Anserma 50% Rwanda Kanzu whole bean coffee by Coffee Manufactory. Coffee Manufactory pays a sustainable price for each coffee they purchase. To showcase their commitment, they have become a signatory of the Transparency Pledge.
Packaging
Kraft crinkle
Custom Cresset PK "happy birthday" insert