The Mother's Day - Design Your Own
$50.00
QTY:
1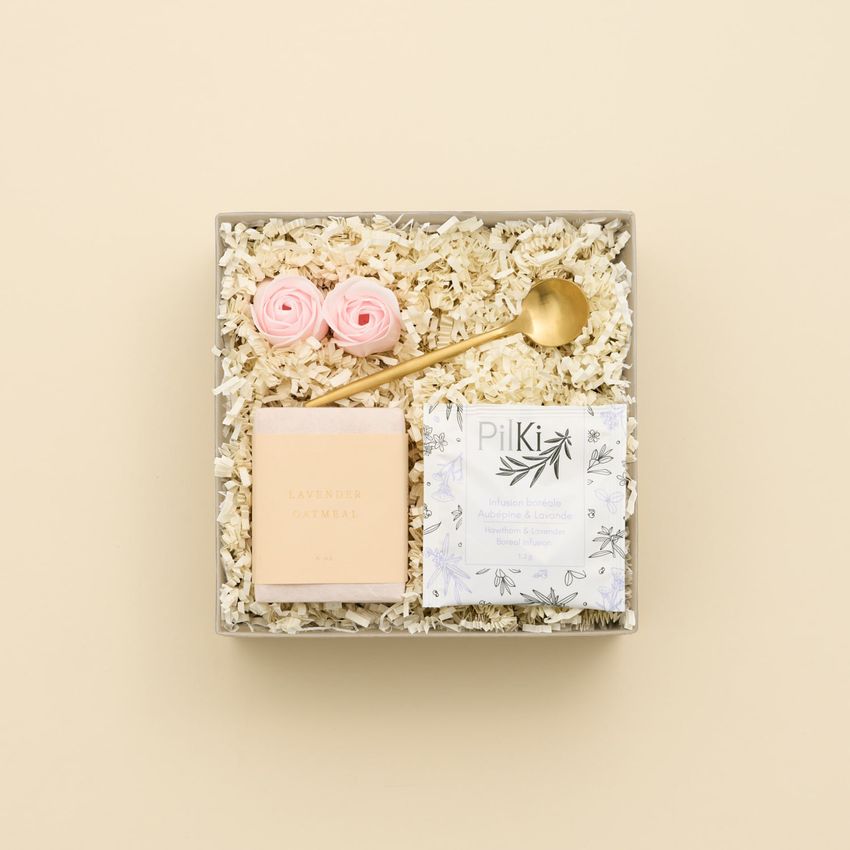 Description
Design your own Mother's Day gift box!
Looking for the best Mother's Day gift to send to a special mom in your life? We've got you! Design your own by mixing and matching from a selection of our favorite products to create a gift that's unique to you!
Just click the customize button below to get started!
This gift is packaged in our signature gift box (7") with an embossed Teak & Twine band.
Shipping
Gifts ship within 1-3 business days, with expedited options available at checkout. All costs will be calculated during the checkout process. Read full shipping and returns details here.
Not Quite the Right Fit?
Make your vision come true with our kitting and fulfillment services. We can add this to a customized gift box or combine it your own custom swag. Then, use any or all of our kitting and fulfillment offerings.
Ship your kits anytime, anywhere
Contact one of our gift specialists, and we'll get you gifting the way you need to!
02 Set of Hawthorn and Lavender Tea by Pilki
03 Shortbread cookies wrapped in floral watercolor by Chelsea Petaja
04 Honeycomb & Neroli Soap by Formulary 55
Want to customize this box?