Future | The Mini Coach
$0.00
QTY:
1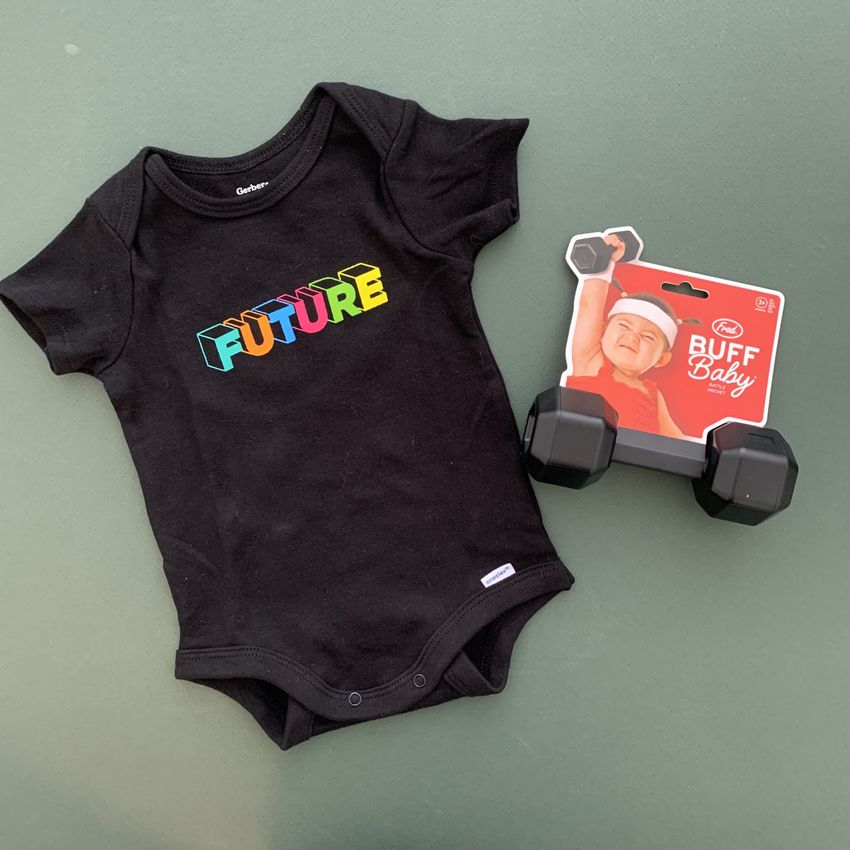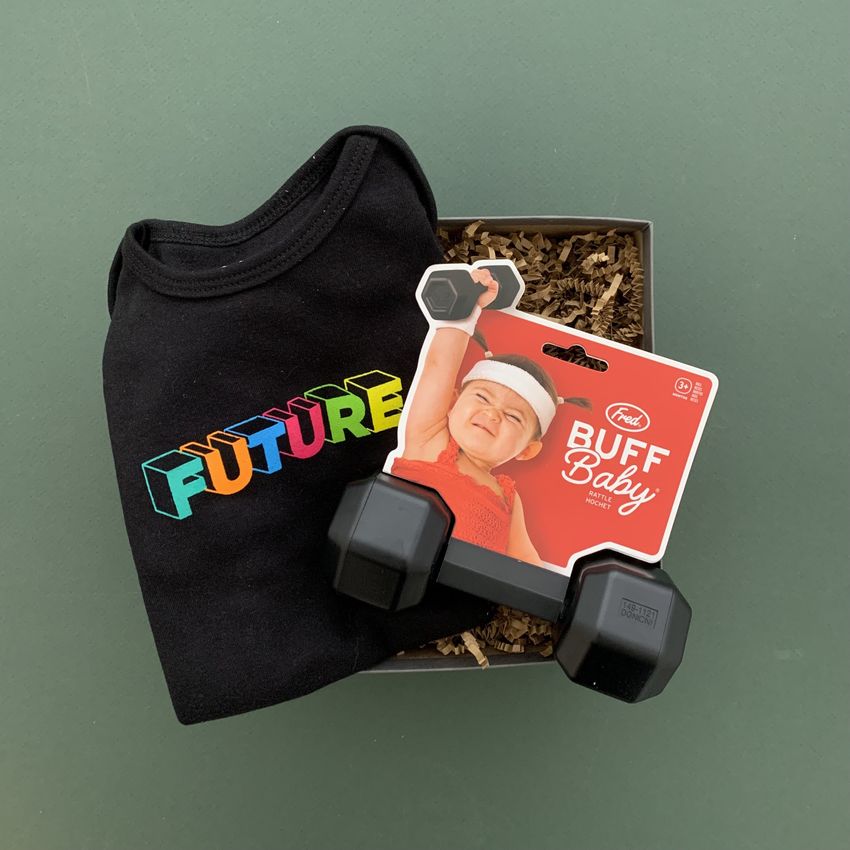 Congratulations!! It's time to celebrate adding a mini coach in training to the Future Team :)
Gift Contents:
Buff Baby Dumbbell Rattle
Branded Baby Onesie
We'll package each gift in our signature gray gift box filled with kraft crinkle paper. Additionally, we will include a custom note-- please add your personalized wording at "checkout."
Gifts will be shipped in 1-3 business days.