The Game Night
$78.00
QTY:
1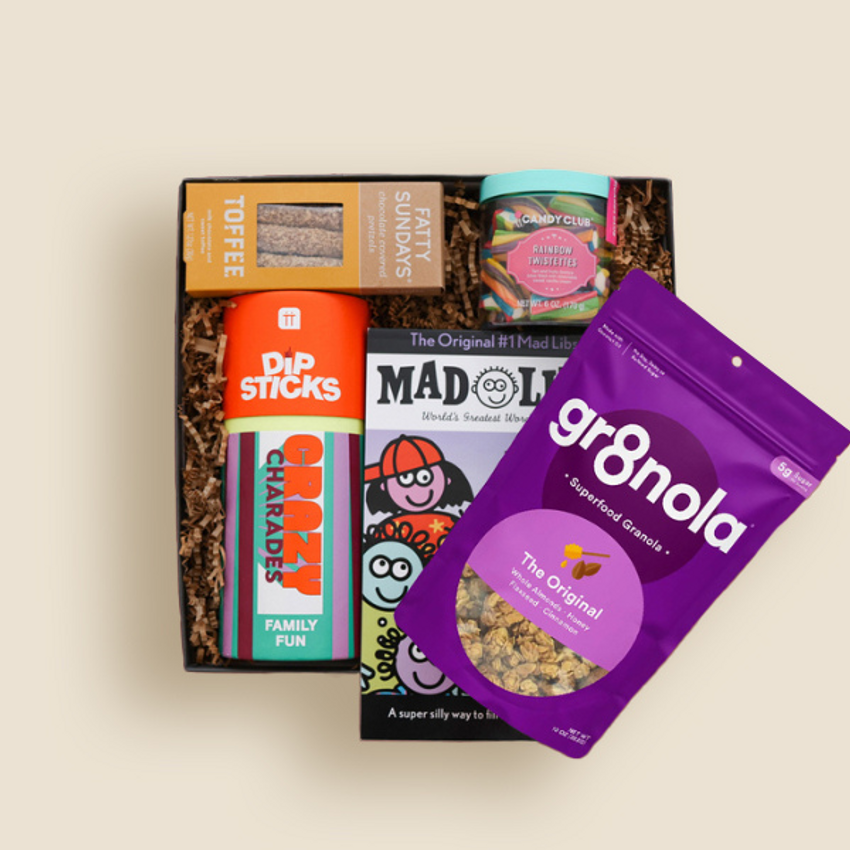 Description
This gift box is full of our favorite game night products, like mad libs, charades, and the perfect snacks to go along with the fun! The Game Night is the perfect gift to spread joy to family, friends, clients, or coworkers!
This gift is packaged in our signature gift box (10") with an embossed Teak & Twine band.
Gift Box Contents
Crazy charades game by Dip Sticks
Mad libs
Granola by Gr8nola
Gummy candies by Candy Club
Cookies by Lark Fine Foods
Bulk and Corporate Gifting Options
Are you looking for 40+ gifts or customization options? Learn about our corporate gift boxes where you can order this gift in bulk or work with our team to add branding. Learn more.
Shipping
Gifts ship within 1-3 business days, with expedited options available at checkout. All costs will be calculated during the checkout process. Read full shipping and returns details here.
Not Quite the Right Fit?
Make your vision come true with our kitting and fulfillment services. We can add this to a customized gift box or combine it your own custom swag. Then, use any or all of our kitting and fulfillment offerings.
Ship your kits anytime, anywhere
Contact one of our gift specialists, and we'll get you gifting the way you need to!
01 Talking Tables Crazy Charades Game
03 Original Granola by Gr8nola
04 Chocolate & Toffee Covered Pretzels by Fatty Sundays
05 Rainbow Sour Belts by Candy Club
Take me home!