Highlight Tech | The Game Night
$0.00
QTY:
1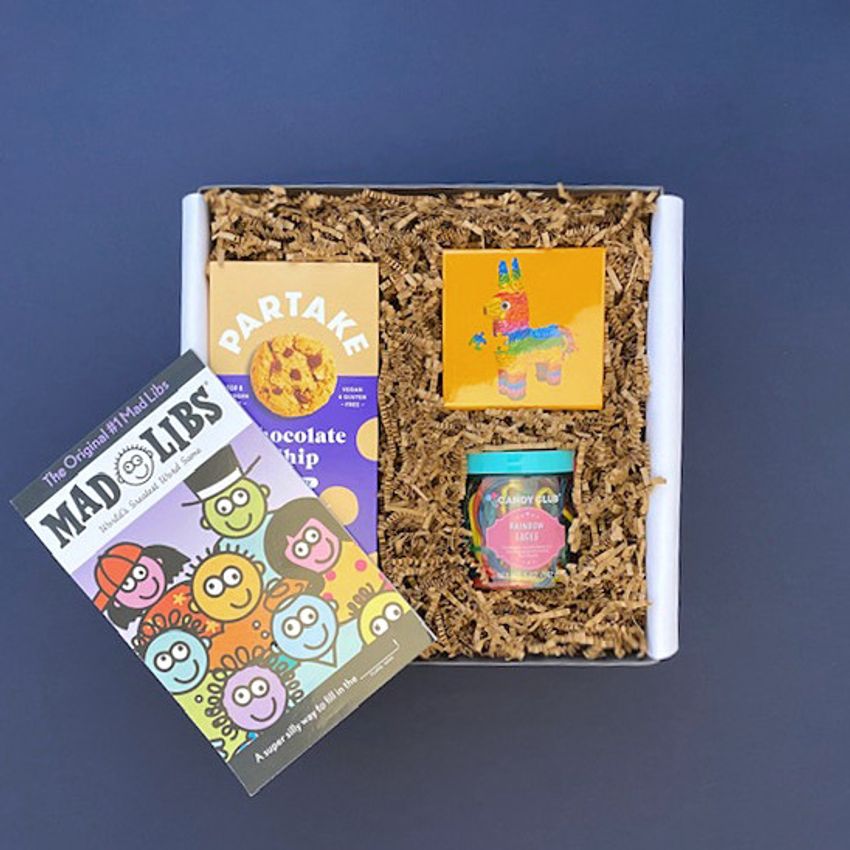 The perfect gift for a fun evening with friends and family!
This gift contains:
Book of Mad Libs
Mini piñata puzzle by Areaware
Rainbow laces candy by Candy Club
Chocolate chip cookies by Partake
Meet some of the vendors that contributed to this awesome gift!
Partake cookies - Denise is passionate about raising awareness of Black and female entrepreneurship and increasing opportunity for women and people of color seeking careers in the food industry. Getting safe food into the hands of food insecure families with food allergies is a top priority for Partake. They are partnering with Food Equality Initiative to ensure families in need have access to the food, education and advocacy they deserve.
Areaware - crafted by independent artists, Areaware puzzles are one of time pieces meant for fun and enjoyment!