Merry & Bright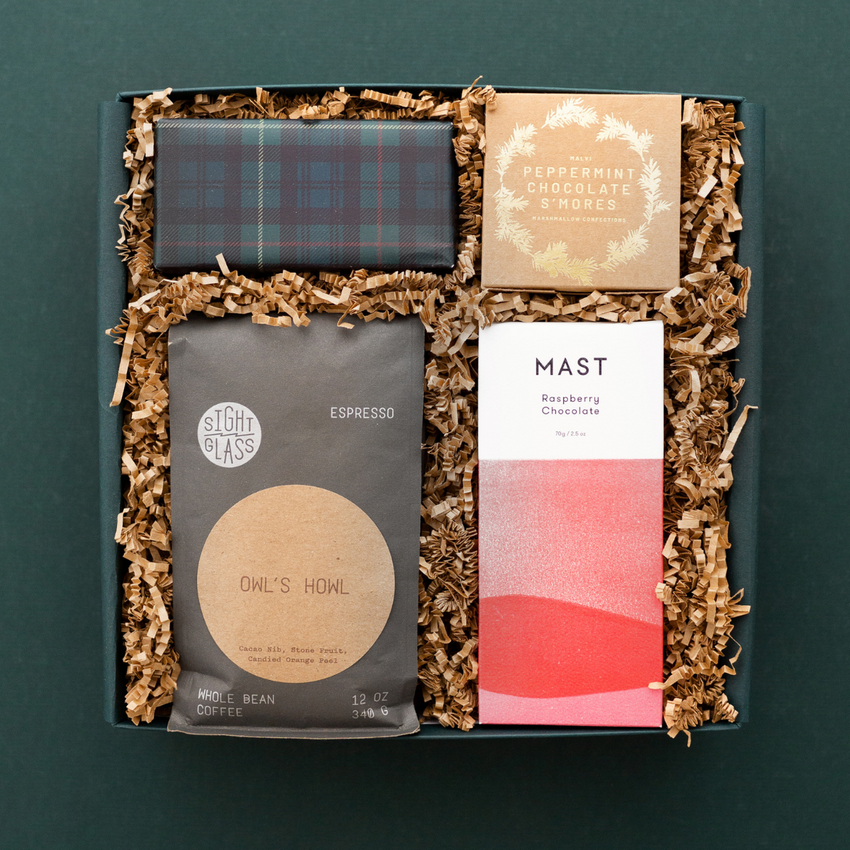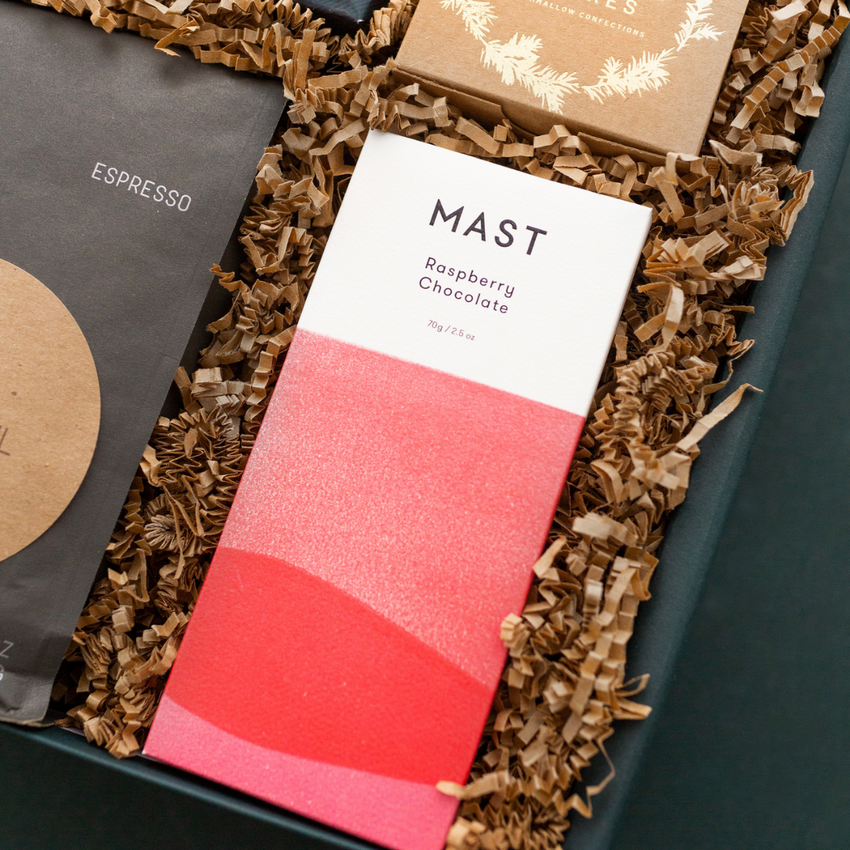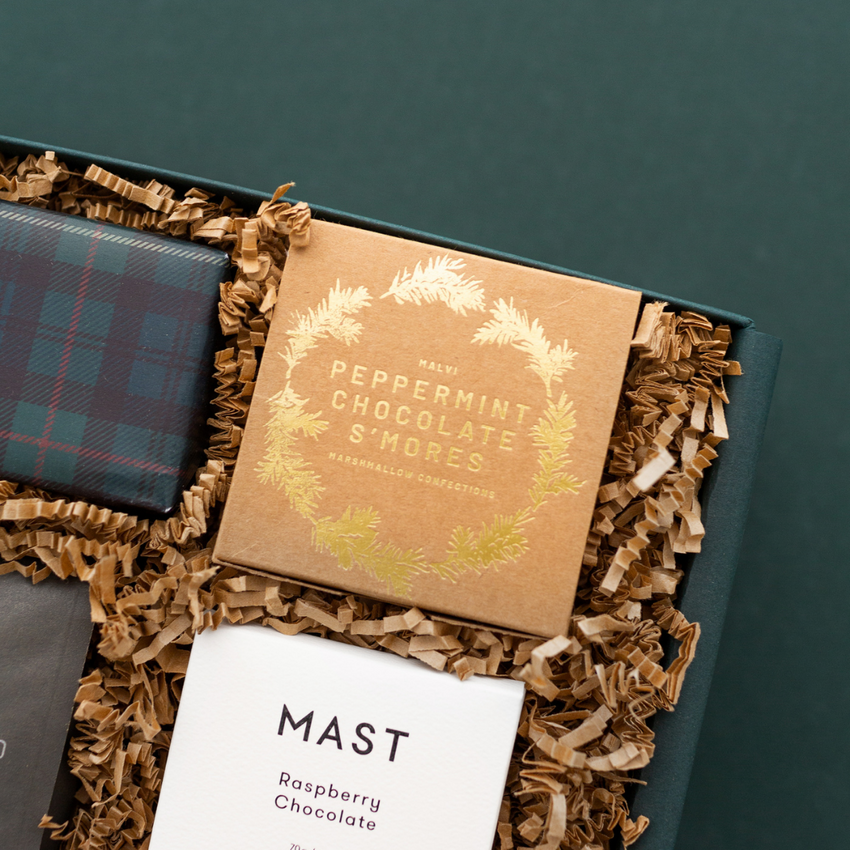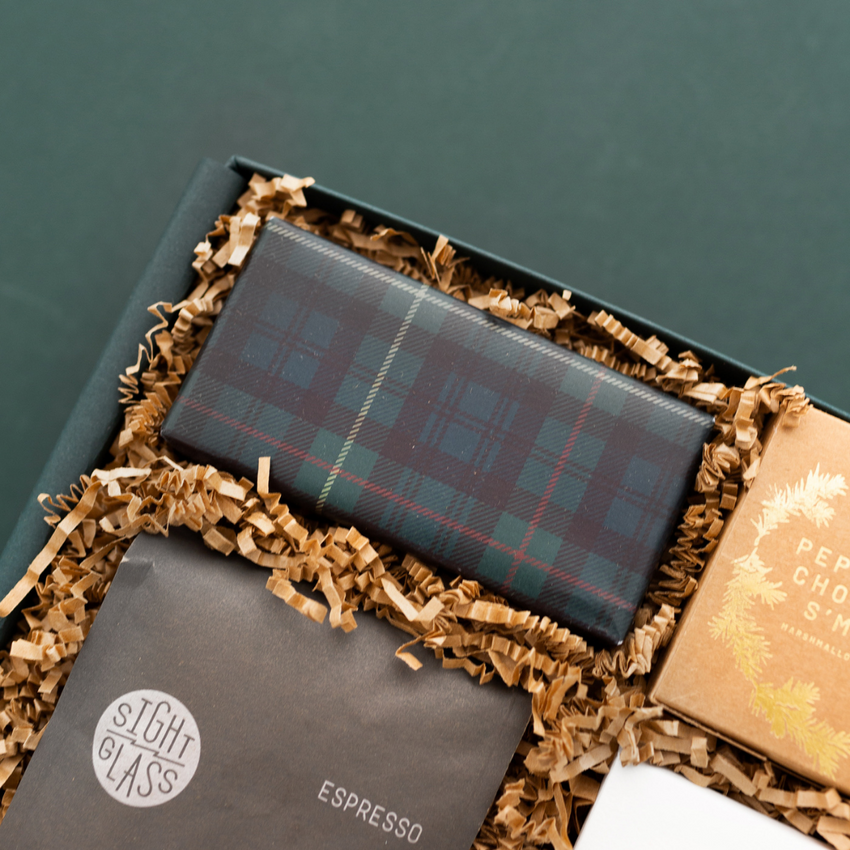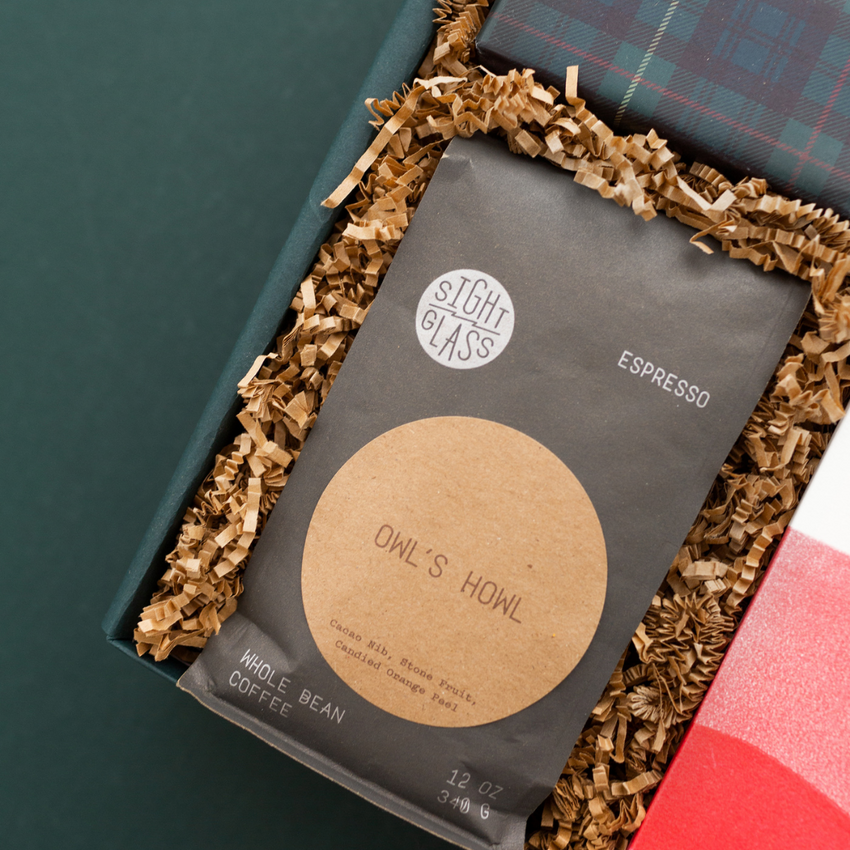 CONTENTS
Raspberry chocolate bar by Mast Brothers
Peppermint chocolate s'mores in custom gold embossed box by Malvi
Shortbread cookies by Willa's in festive plaid wrap
Owl's howl espresso whole beans by Slingshot Coffee


DETAILS
Packaged in our limited edition green holiday gift box with custom gold embossed green band. This gift ships within 2-4 business days of ordering.
02 Owl's Howl Espresso by Sightglass Coffee
03 Gold Foiled Box for Marshmallows - INVENTORY ONLY
04 Willa's Shortbread Cookies (wrapped in plaid)
Take me home!