The Sweet Escape
$0.00
QTY:
1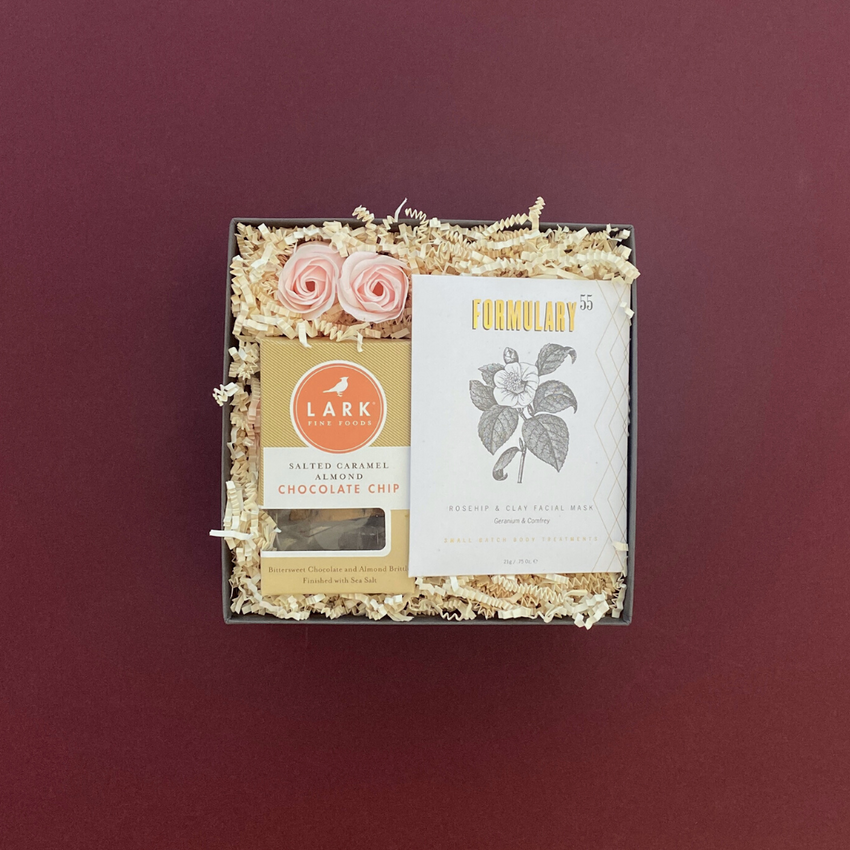 Send this gift to someone who could use a little lift!
This custom gift box has been designed for Lift with a Gift, where we offer a limited selection of our gifts for FREE so you can send it to a friend, a coworker -- anyone who could use a little reminder of how awesome they are.


CONTENTS
Salted caramel almond and chocolate chip cookies by Lark Fine Foods
Rosehip & clay face mask by Formulary 55
Rose petal bath soaps


DETAILS
Packaged in our signature gift box (7") with an embossed Teak & Twine band. Ships within 1-3 business days. Thanks for understanding there's a shipping fee for this free gift!