MikMak | The Win Together, Learn Together
$0.00
QTY:
1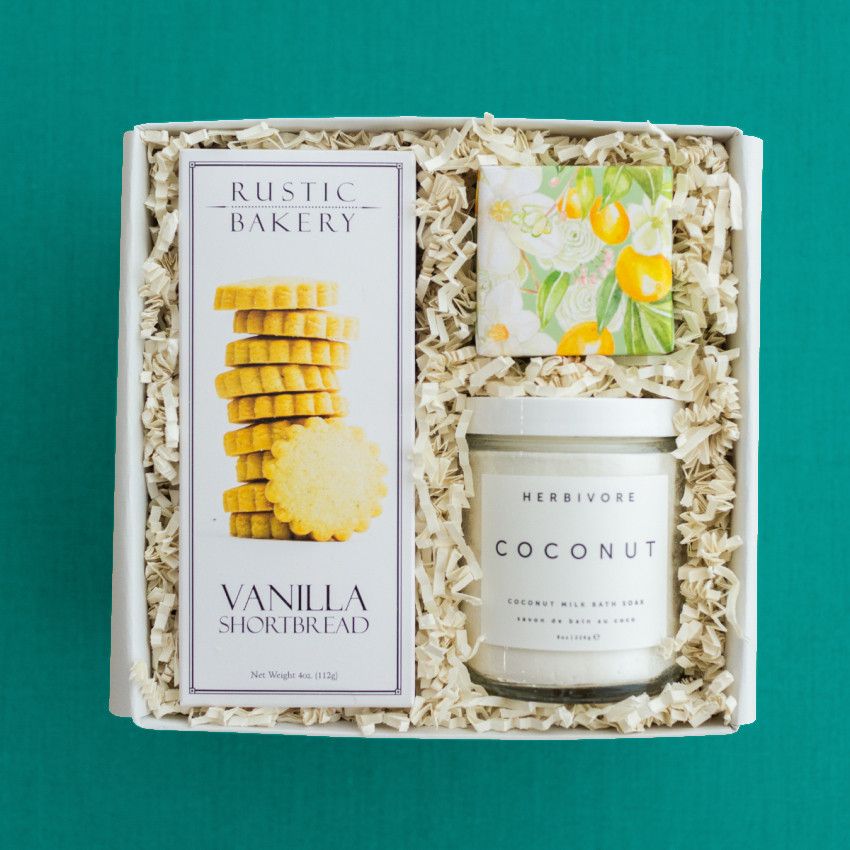 With tasty treats and a bath soak that will make you think you are on a tropical vacation (OR - with MikMak Anywhere maybe you are working from one!), this gift will brighten your day the same way MikMak brightens the lives of your clients. And you totally deserve it.
CONTENTS
Sugarfina gummies in green floral wrap by Lana's shop
Vanilla shortbread cookies by Rustic Bakery
Coconut bath soak by Herbivore Botanicals
*While rare, it is possible that a product becomes unavailable or is discontinued. But don't worry! In these instances, Teak & Twine will find a substitute for the product as close to the original selection as possible.