Millenia3 | The Desk Mate
$0.00
QTY:
1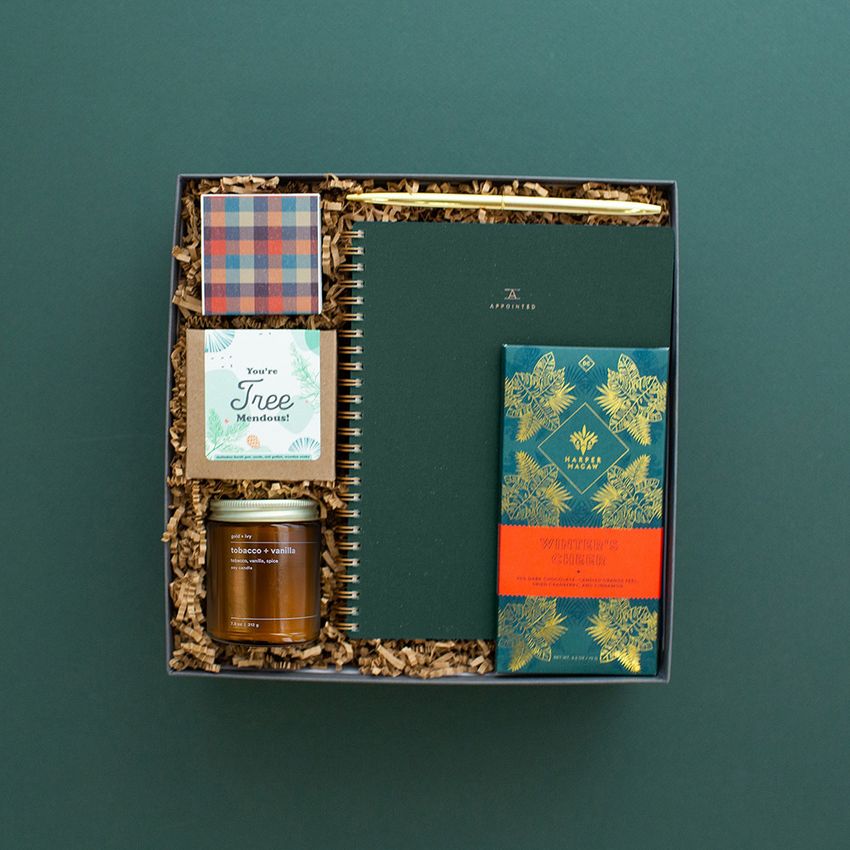 CONTENTS
Plaid matches
Gold pen
Desk plant by Growable Praise
Notebook by Appointed
Mini Vanilla & Tobacco Candle by Gold + Ivy
Winter's Cheer dark chocolate bar by Harper Macaw
INSPIRATION
These days, the office might look a little different. Spruce up your workspace with The Desk Mate, featuring work-from-home essentials to make working from your sofa or kitchen table a little cozier and more productive!
INSTRUCTIONS
To select this gift, please click "pick this gift" and enter your shipping address. A special delivery will then be on its way to you shortly!