The New Parent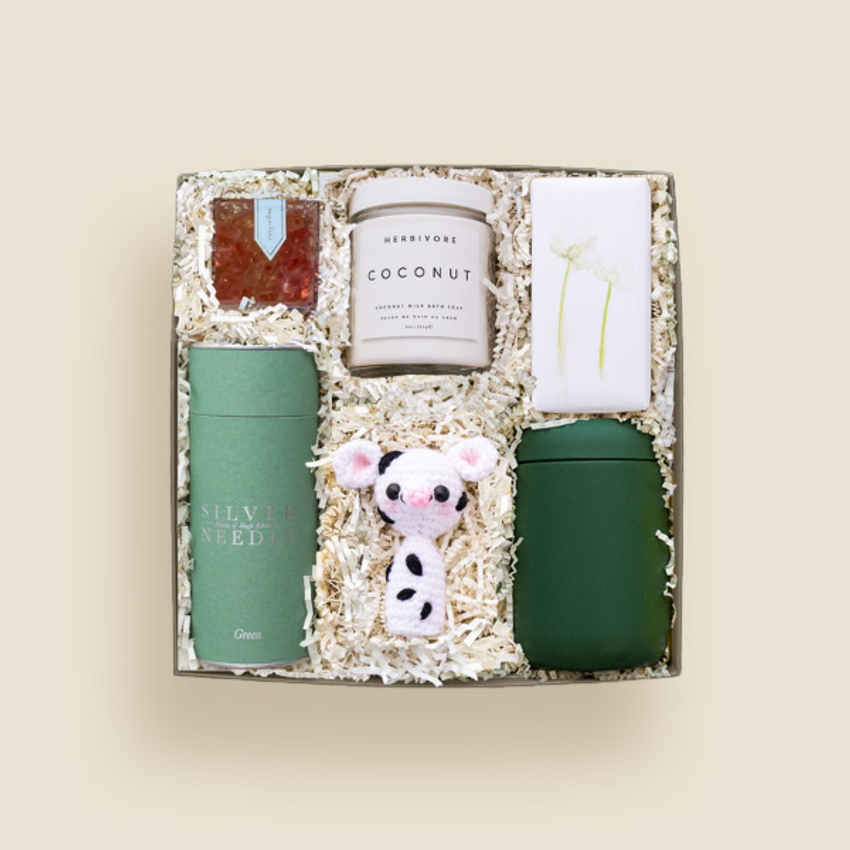 Description
Celebrate a new arrival with gifts for parents and baby! We combined items all new parents will enjoy along with our favorite handmade baby toy. Making this the perfect gift to send to any new parents in your life!
This gift is packaged in our signature gift box (10") with an embossed Teak & Twine band.
Contents
Handmade cow finger puppet by Starfall
Coconut bath soak by Herbivore Botanicals
Gummies by Sugarfina
Cookies in floral wrap
Green tea by Silver Needle
Carter mug by Fellow
Shipping
Gifts ship within 1-3 business days, with expedited options available at checkout. All costs will be calculated during the checkout process. Read full shipping and returns details here.
Not Quite the Right Fit?
Make your vision come true with our kitting and fulfillment services. We can add this to a customized gift box or combine it your own custom swag. Then, use any or all of our kitting and fulfillment offerings.
Ship your kits anytime, anywhere
Contact one of our gift specialists, and we'll get you gifting the way you need to!
01 Cargo Green Carter Mug by FELLOW
02 Green Loose Leaf Tea by Silver Needle
03 Coconut Milk Bath Soak by Herbivore
04 Shortbread Cookies by Willa's
05 Champagne Gummy Bears by Sugarfina
06 Cow Finger-Puppet by Starfall
Take me home!