The Home Office - Navy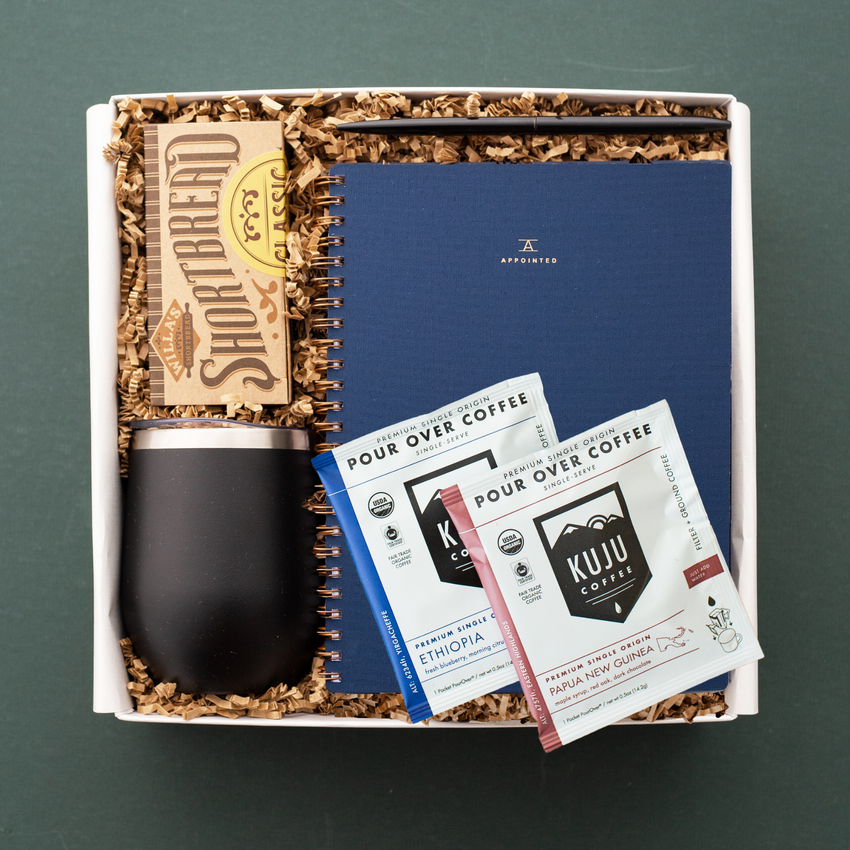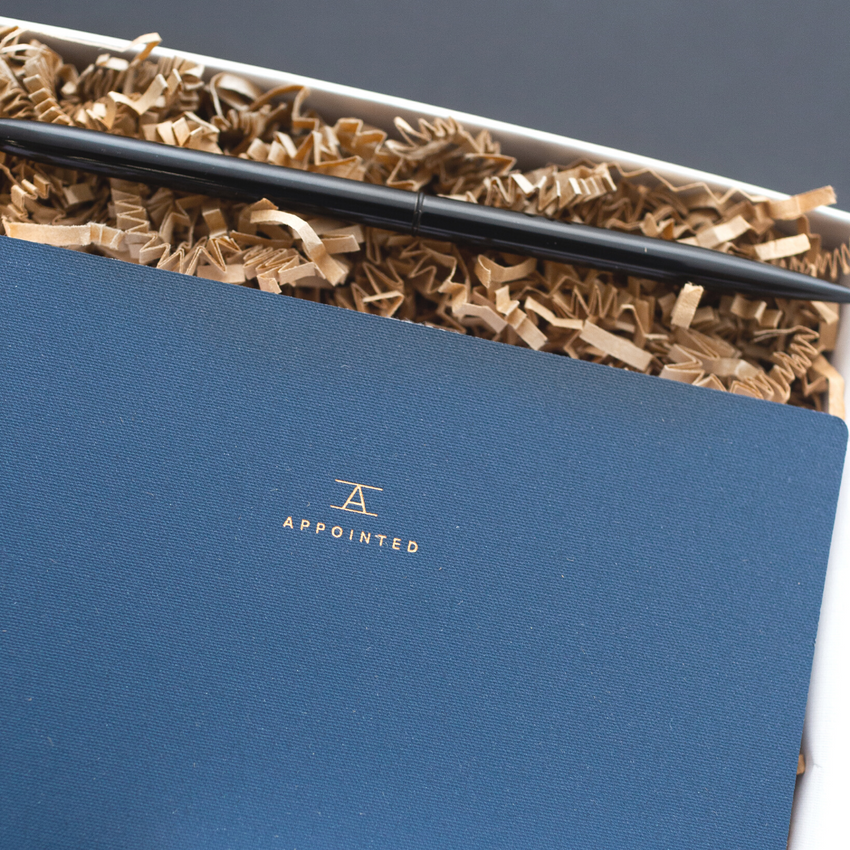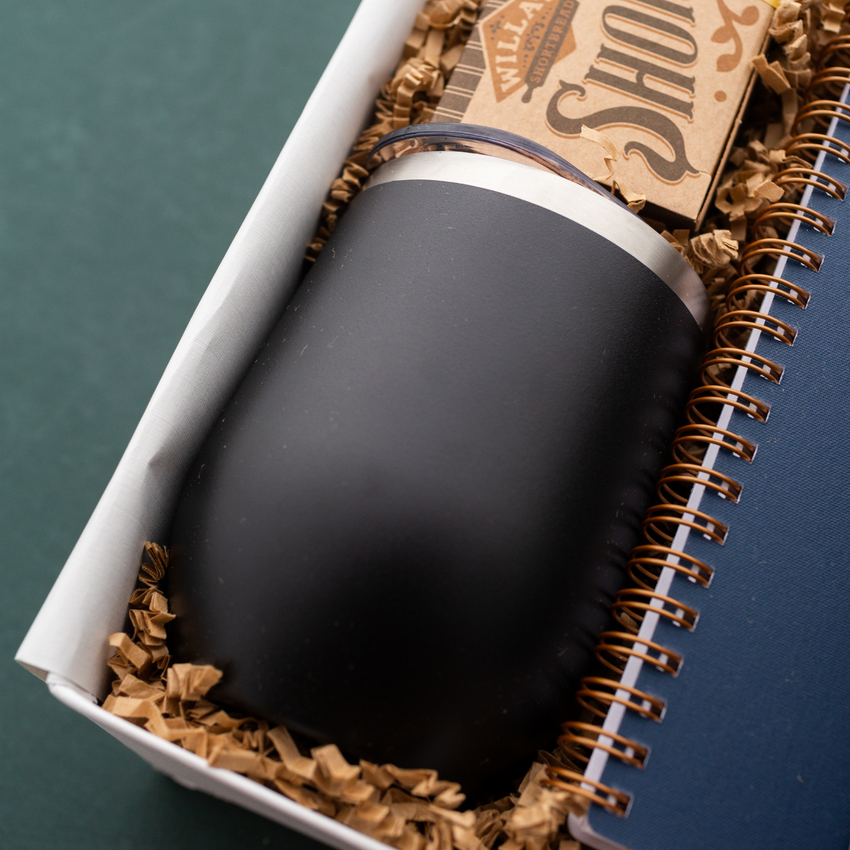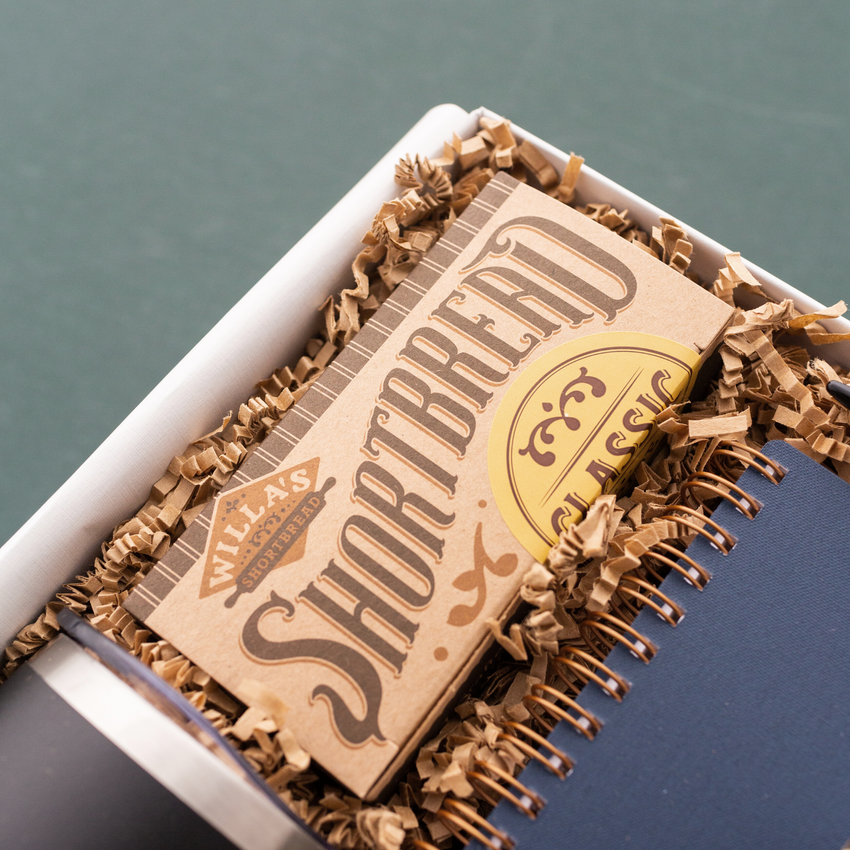 CONTENTS
Spiral navy blue lined notebook by Appointed
12 oz black tumbler
Shortbread cookies by Willa's
Two single serving pour over coffee packets by Kuju Coffee
Black pen
INSPIRATION
We're all working from home a little more these days and know your employees, clients and friends probably are, too. The Home Office features work-from-home essentials to make working from your sofa or kitchen table a little cozier and more productive!
DETAILS
Packaged in our signature grey gift box with a custom silver embossed grey band. This gift ships within 1-3 business days.
Not Quite the Right Fit?
Make your vision come true with our kitting and fulfillment services. We can add this to a customized gift box or combine it your own custom swag. Then, use any or all of our kitting and fulfillment offerings.
Ship your kits anytime, anywhere
Contact one of our gift specialists, and we'll get you gifting the way you need to!
01 Navy Blue Notebook by Appointed
04 Cece 12oz Tumbler, Black
05 Ethiopia Blend Pour Over Coffee by Kuju Coffee
06 Papua New Guinea Blend Pour Over Coffee by Kuju Coffee
Take me home!