MJH- The Old Fashioned
$135.00
QTY:
1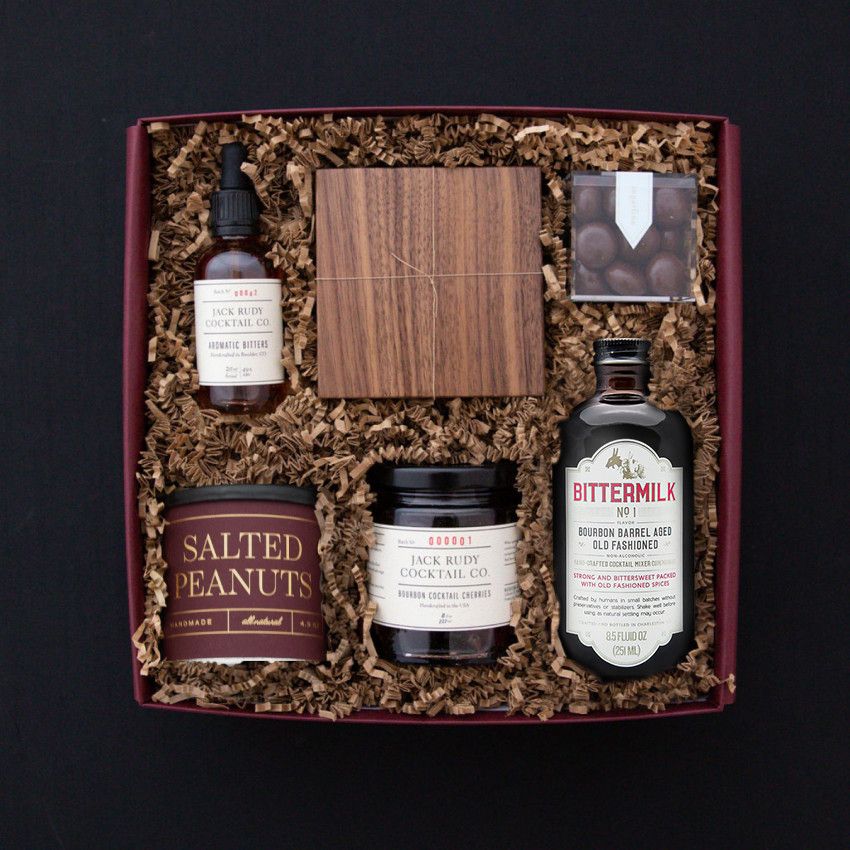 CONTENTS
Aromatic Bitters by Jack Rudy Cocktail Co.
Set of walnut coasters by Make & Stow
Chocolate sweets by Sugarfina
Salted peanuts by Hope and Harmony Farms
Bourbon-infused cherries by Jack Rudy Cocktail Co.
Old fashioned cocktail syrup by Bittermilk
INSPIRATION
This handsome gift is full of essentials for the cocktail lovers in your life (minus the whisky!). Simply muddle the cocktail syrup with aromatic bitters and bourbon-infused cherries for a beverage that's fit to share! We paired these ingredients for an Old Fashioned with our favorite combination of munchies: something salty (salted peanuts) and something sweet (Sugarfina chocolates). This would be a perfect gift for him, for clients or as a host gift!
DETAILS
Packaged in our seasonal burgundy gift box with a custom gold embossed burgundy band. This gift ships within 2-4 business days of ordering.