Outreach | The Relentless Curiosity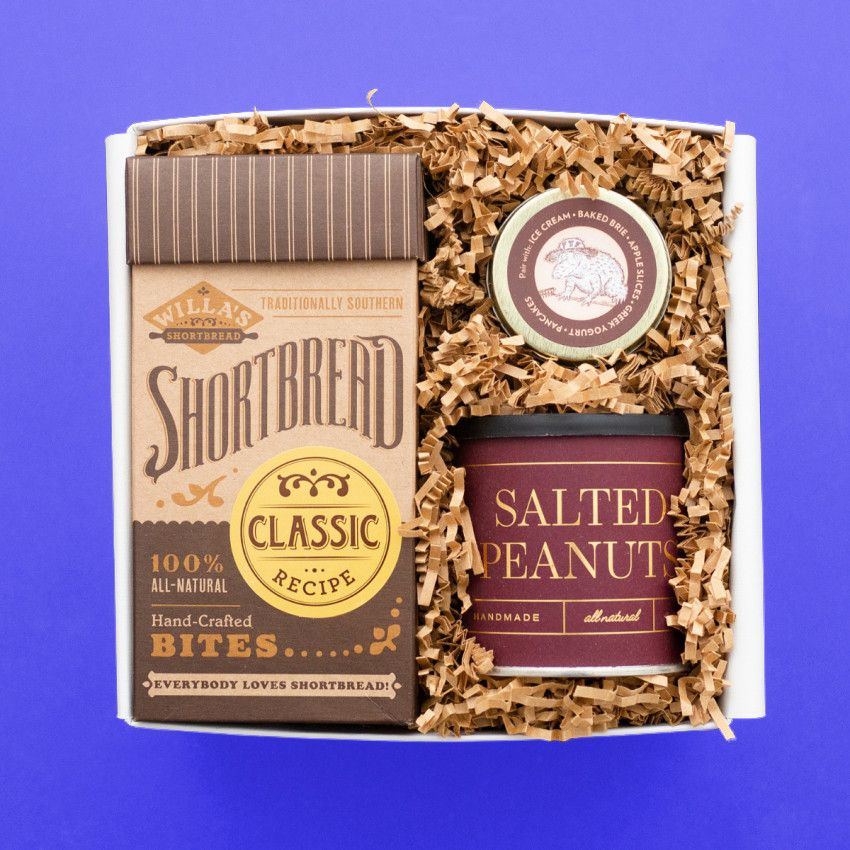 This gift has something to suit all taste buds. And (in our opinion) would be the perfect way to reward an Outreacher with relentless curiosity!
CONTENTS
Shortbread bites by Willa's
Salted bourbon caramel by Fat Toad Farms
Salted peanuts by Hope & Harmony Farms
01 Classic Shortbread Bites by Willa's
02 Salted Bourbon Caramel by Fat Toad Farm
03 Salted Peanuts - Burgundy
Take me home!