The Pumpkin Spice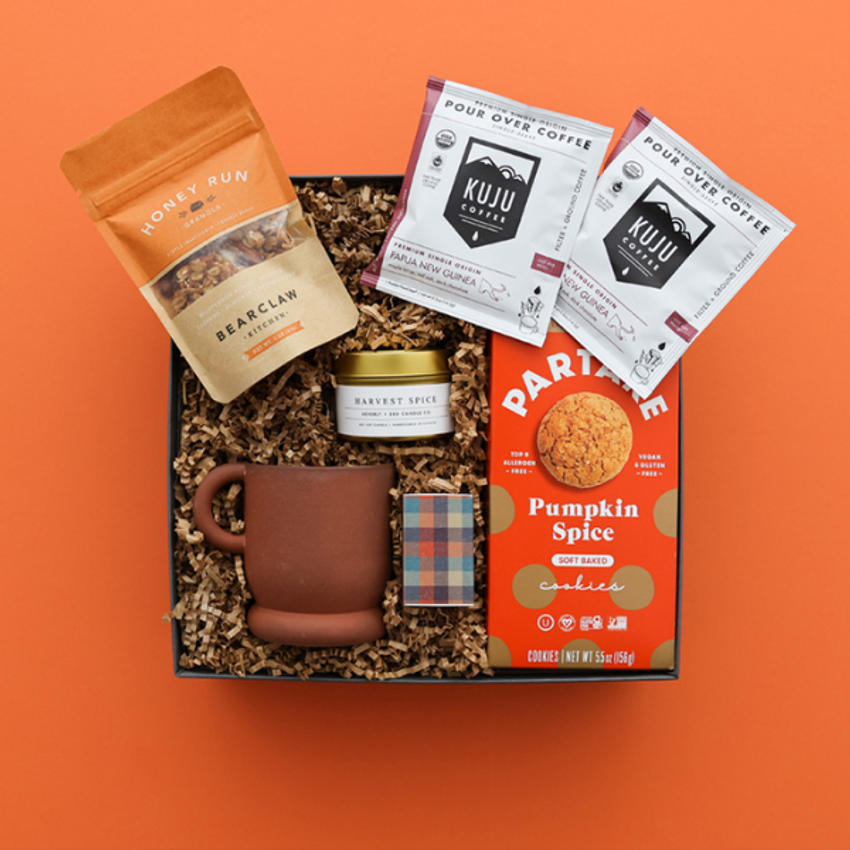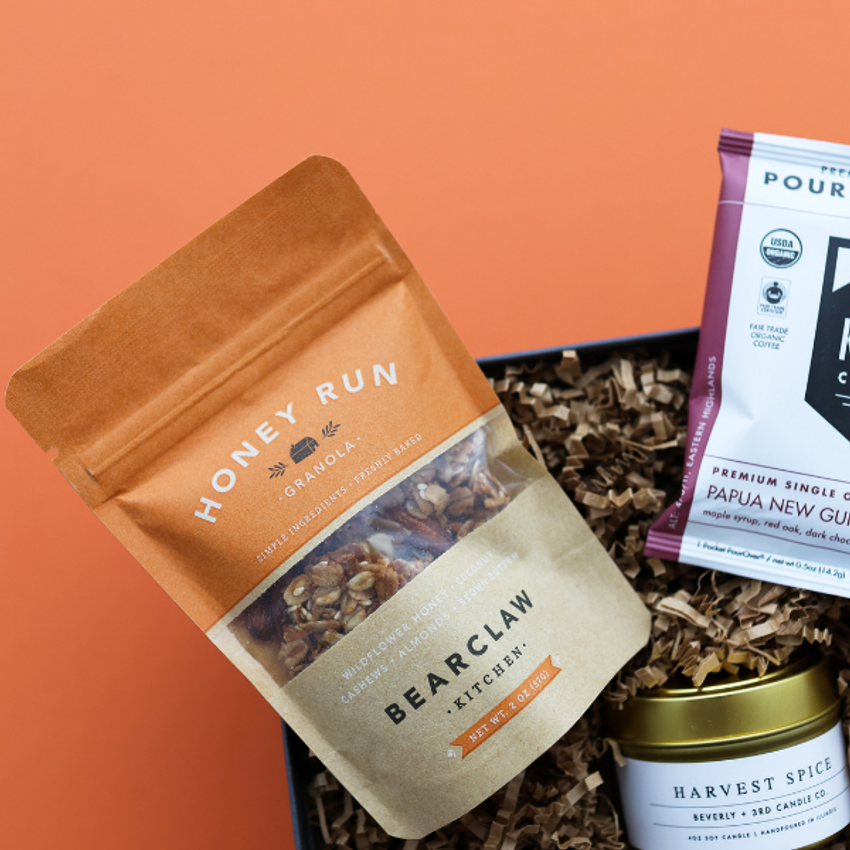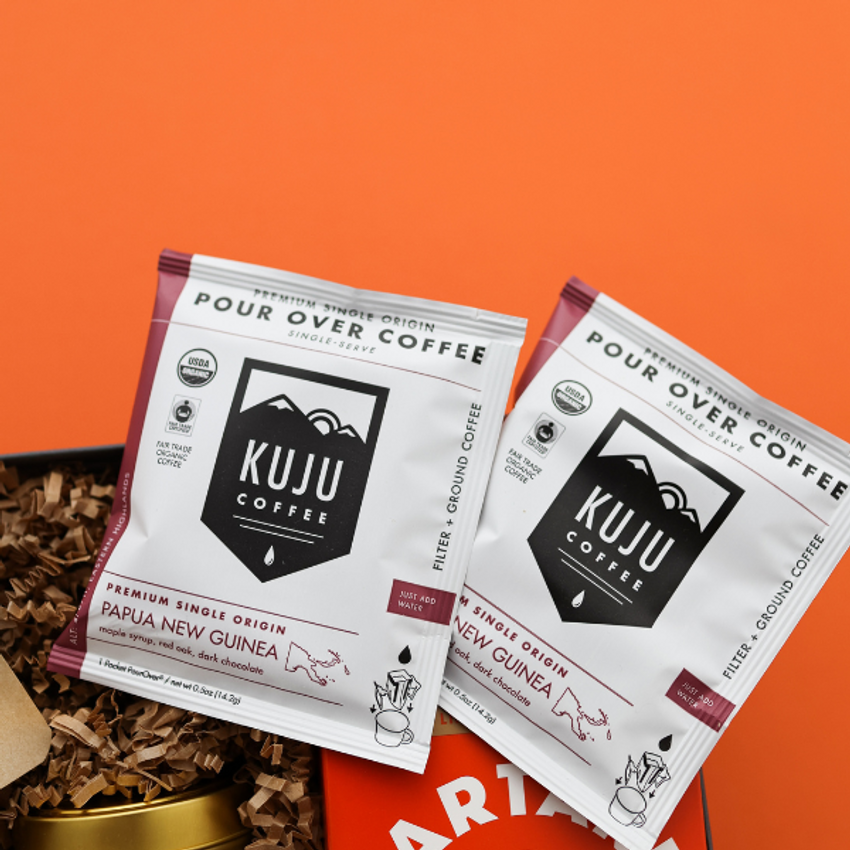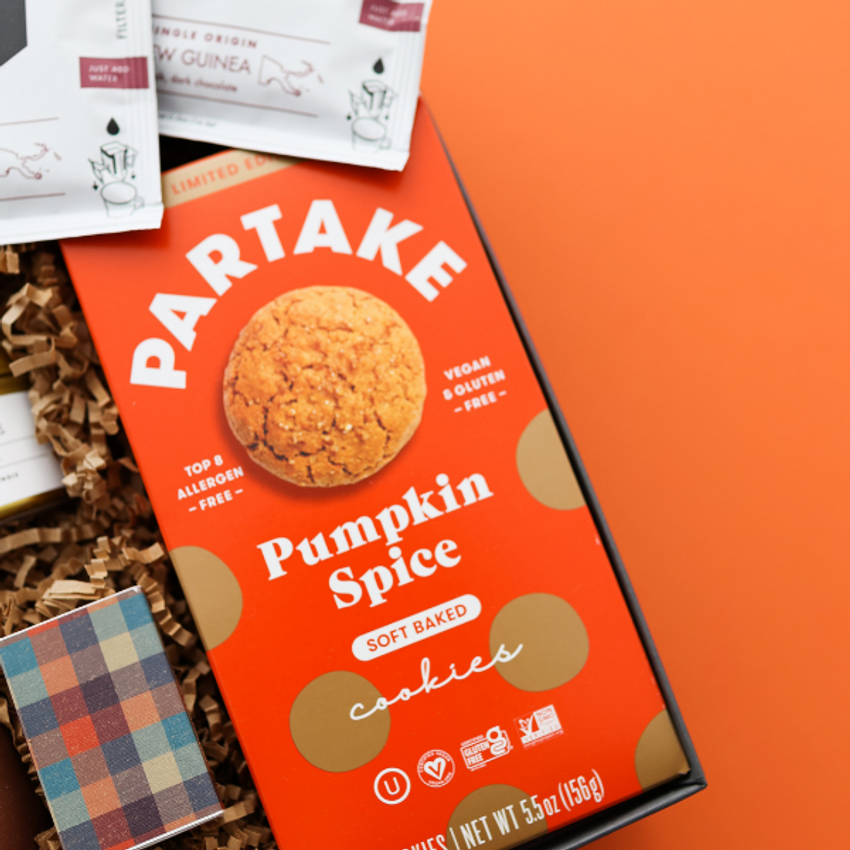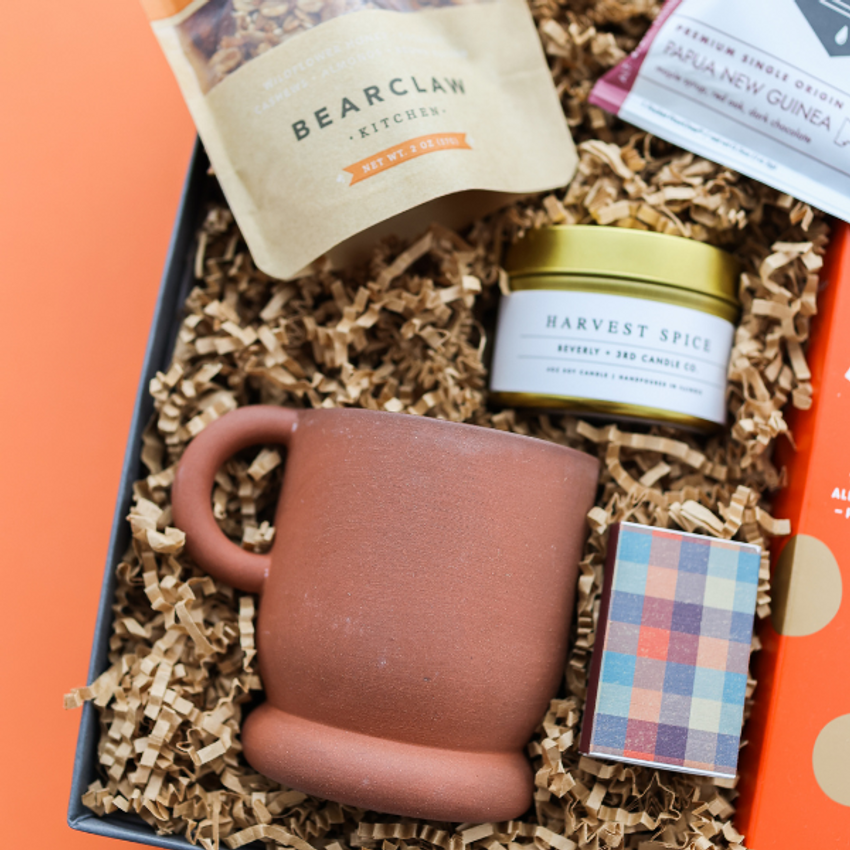 Description
Get excited about the fall season with the perfect gift for relaxing on an autumn day. The Pumpkin Spice gift box is full of cozy afternoon essentials like a handmade terracotta mug, gourmet granola by Bear Claw Kitchen, small batch pour over coffee by Kuju, pumpkin spice cookies by Partake, and, of course, a scented candle and plaid matches to enjoy while snacking! The Pumpkin Spice gift is a great way to say thank you, happy birthday, or just to make someone's day!
This gift is packaged in our signature gift box (10") with an embossed Teak & Twine band.
Gift Box Contents
Warm + Cozy mug
Granola by Bear Claw Kitchen
Two pour over coffee packets by Kuju
Pumpkin spice cookies by Partake
Plaid matches by GP Candle Co.
Snow + pine scented travel candle by Beverly and 3rd Candle Co.
Shipping
Gifts ship within 1-3 business days, with expedited options available at checkout. All costs will be calculated during the checkout process. Read full shipping and returns details here.
Not Quite the Right Fit?
Make your vision come true with our kitting and fulfillment services. We can add this to a customized gift box or combine it your own custom swag. Then, use any or all of our kitting and fulfillment offerings.
Ship your kits anytime, anywhere
Contact one of our gift specialists, and we'll get you gifting the way you need to!
01 Papua New Guinea Blend Pour Over Coffee by Kuju Coffee
02 Papua New Guinea Blend Pour Over Coffee by Kuju Coffee
03 Pumpkin Spice Soft-Baked Cookies by Partake
04 Red Plaid Matches by GP Candle Co.
05 Honey Run Granola by Bearclaw Kitchen
06 Harvest Spice Travel Candle by Beverly + 3rd Candle Co.
Take me home!