The Ramen
$129.00
QTY:
1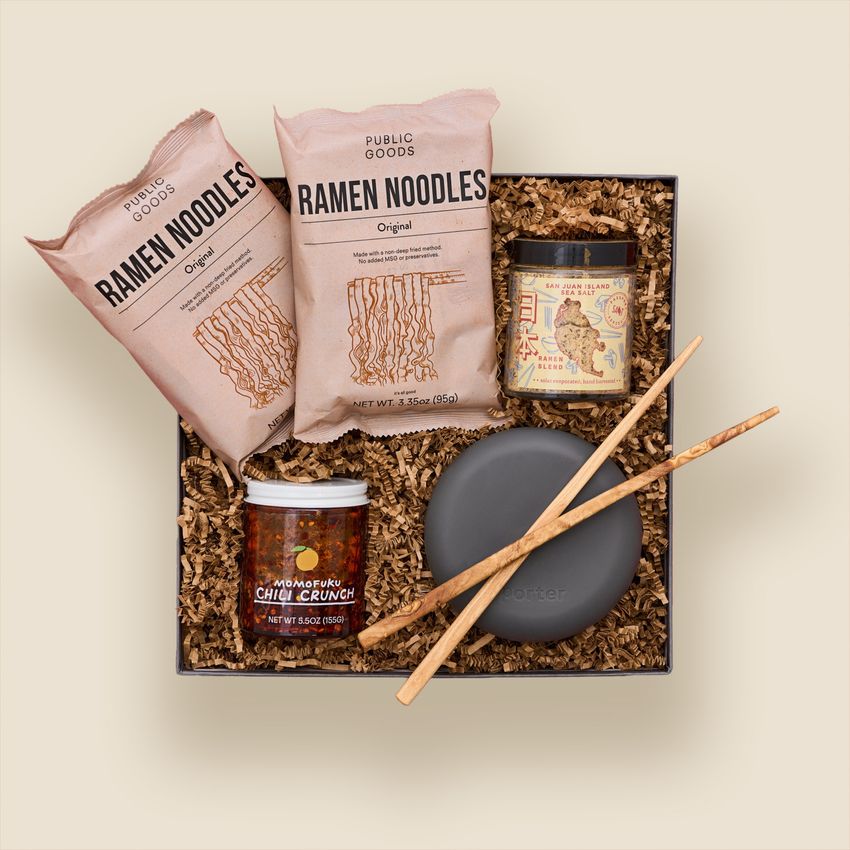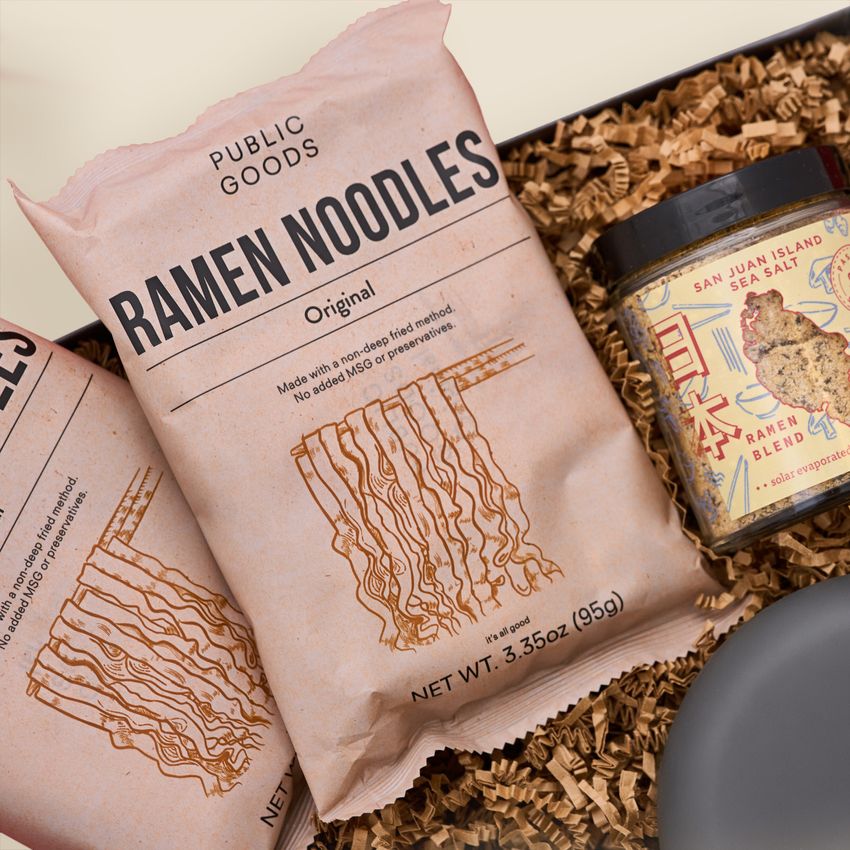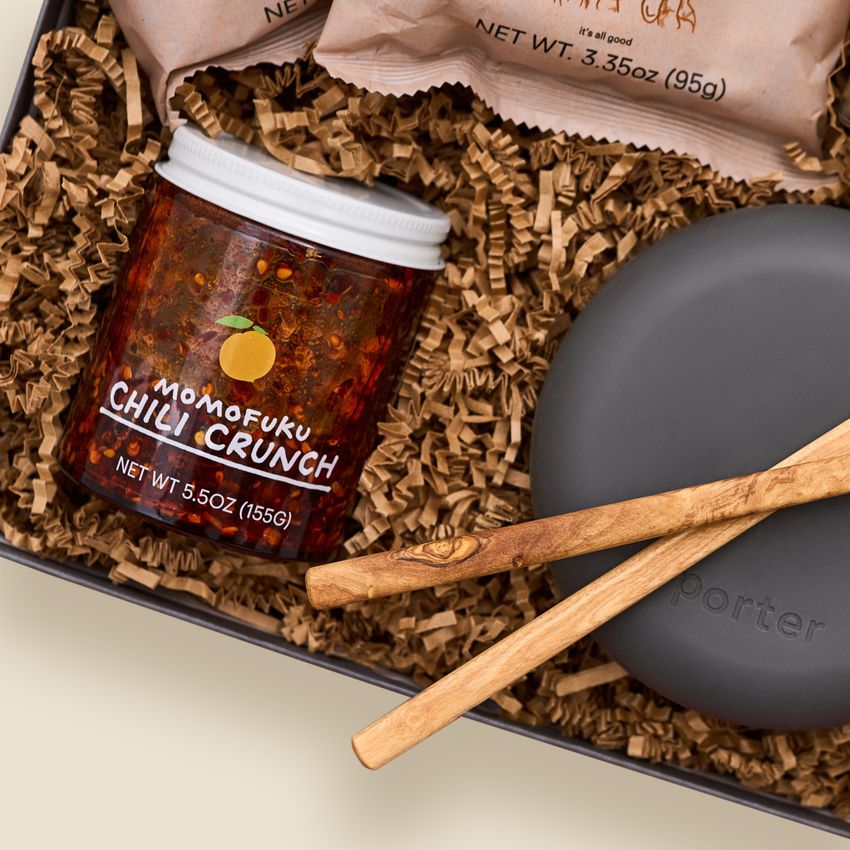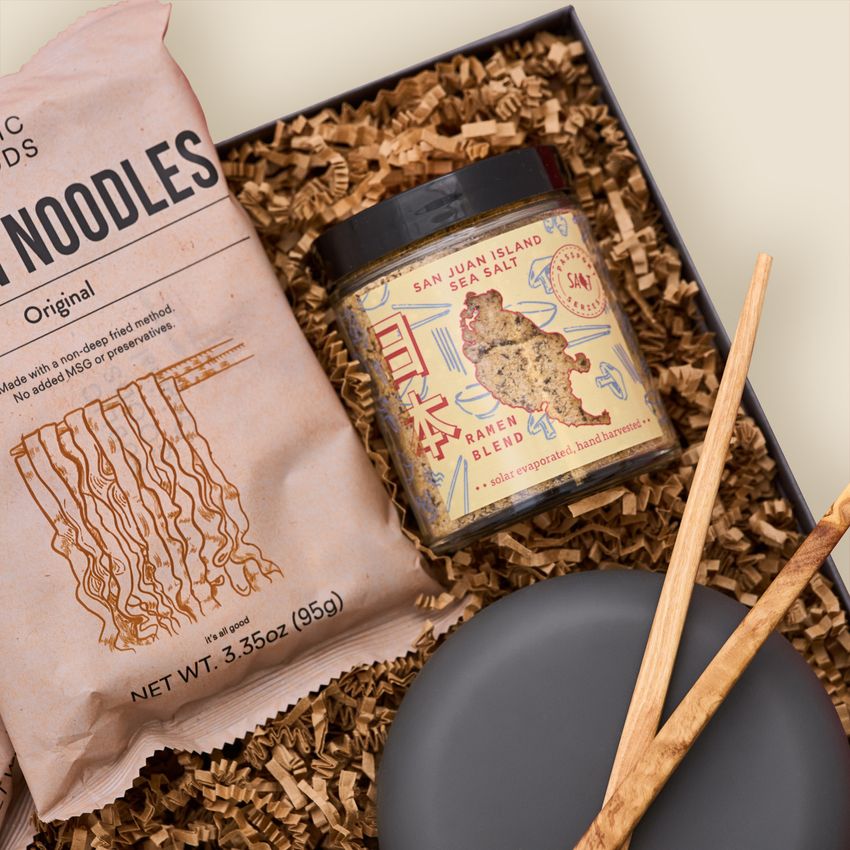 Description
The search is over: you've finally found the PERFECT ramen gift set! The Ramen is our newest gourmet gift box designed for ramen-lovers everywhere. Complete with two packets of ramen noodles, a ceramic bowl, handcrafted wooden chopsticks, chili crunch by the famous Momofuku, and small-batch ramen seasoning blend by San Juan Island Sea Salt — The Ramen gift box is flavor-packed and full of fun!
This gift is packaged in our signature gift box (10") with an embossed Teak & Twine band.
Gift Box Contents
Two packages of ramen noodles by Pubic Goods
Ramen seasoning blend by San Juan Island Sea Salt
Chili crunch by Momofuku
Ceramic bowl by W&P Porter
Pair of olive wood chopsticks
Shipping
Gifts ship within 1-3 business days, with expedited options available at checkout. All costs will be calculated during the checkout process. Read full shipping and returns details here.
01 2x Ramen Noodle Packets by Public Goods
02 Ramen Seasoning Blend by San Juan Island Sea Salt
03 Original Chili Crunch by Momofuku
04 Wood Chop Sticks by Natural OliveWood
05 Charcoal Porter Glass Bowl by W&P
Take me home!