The Recharge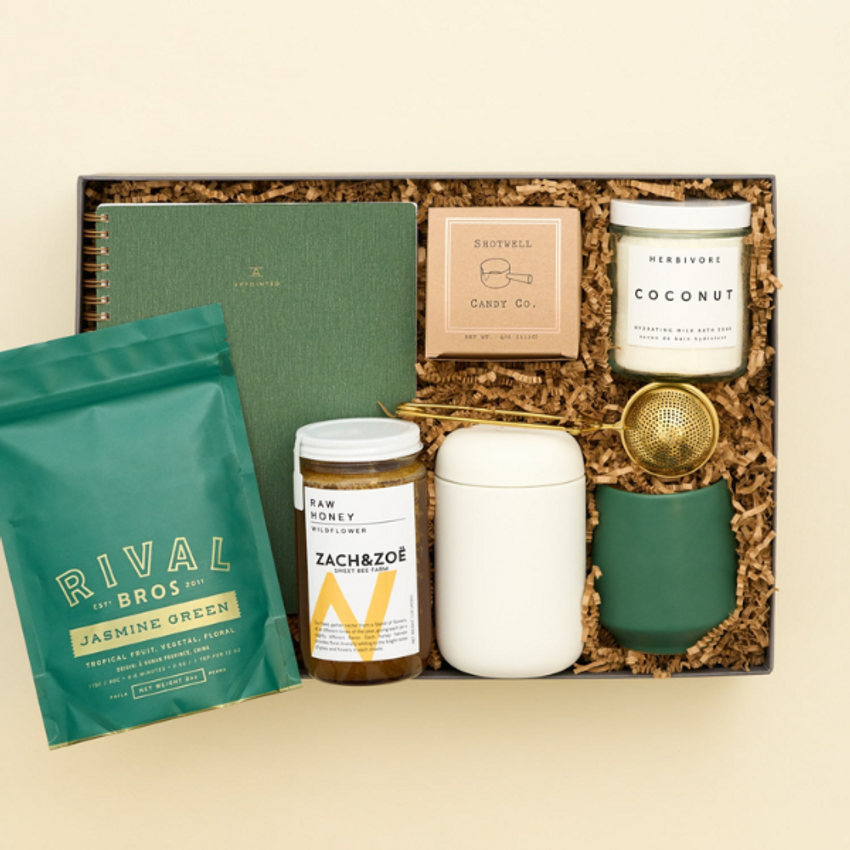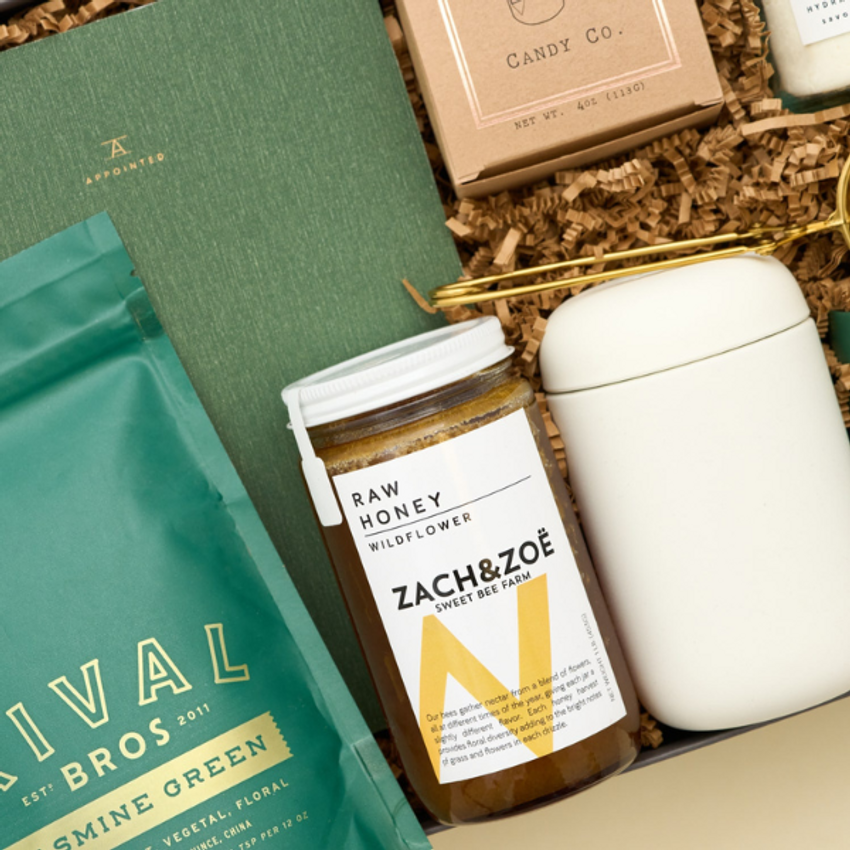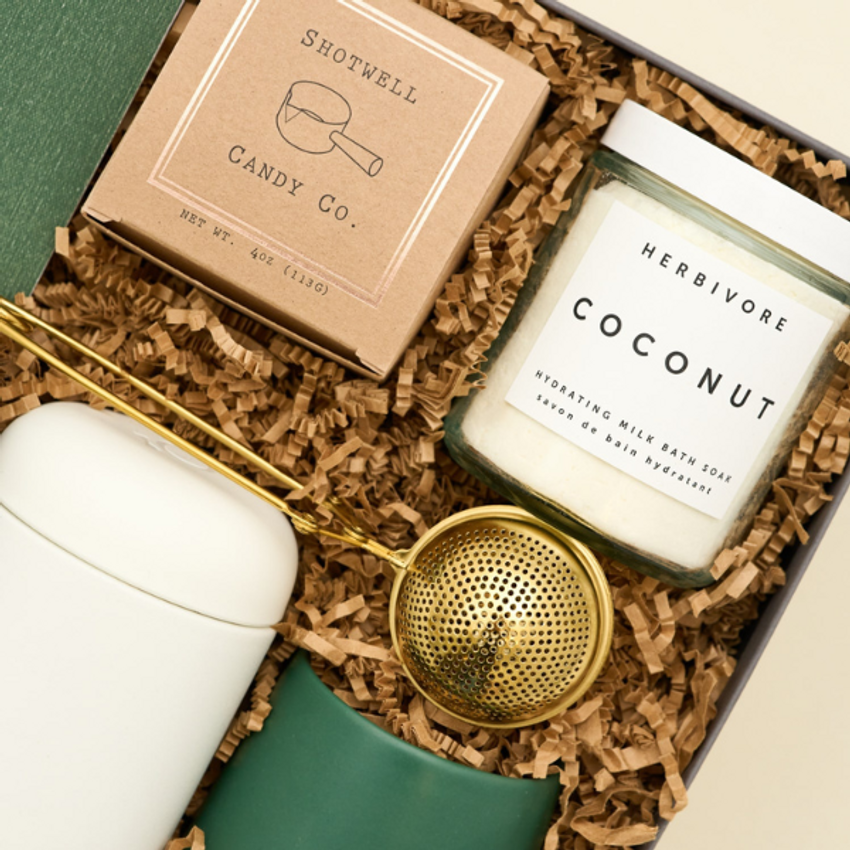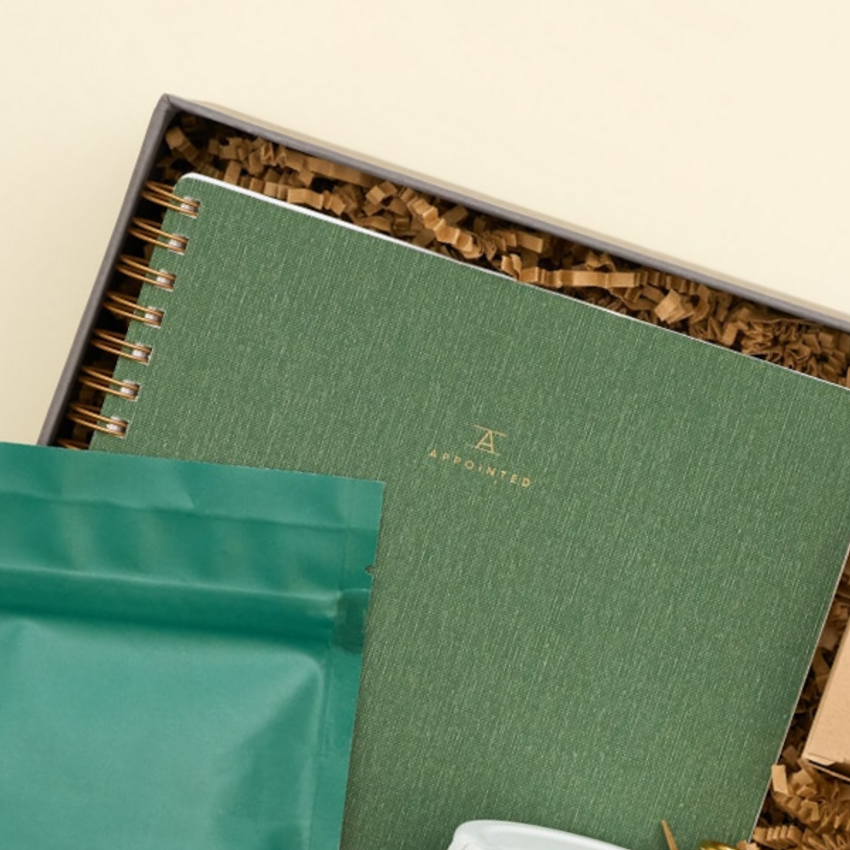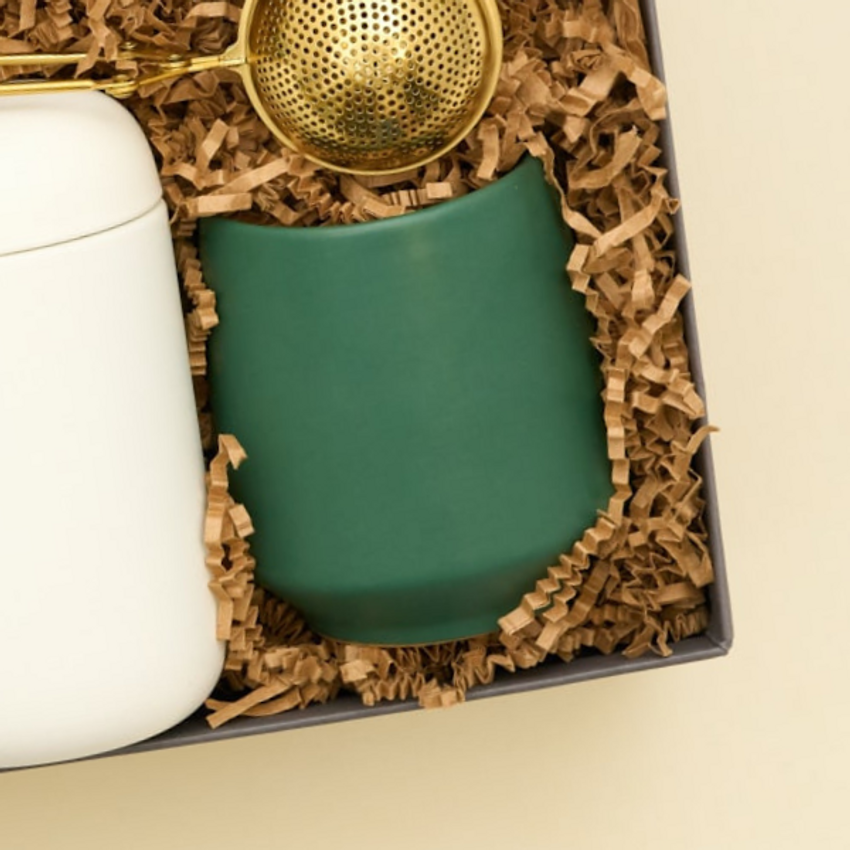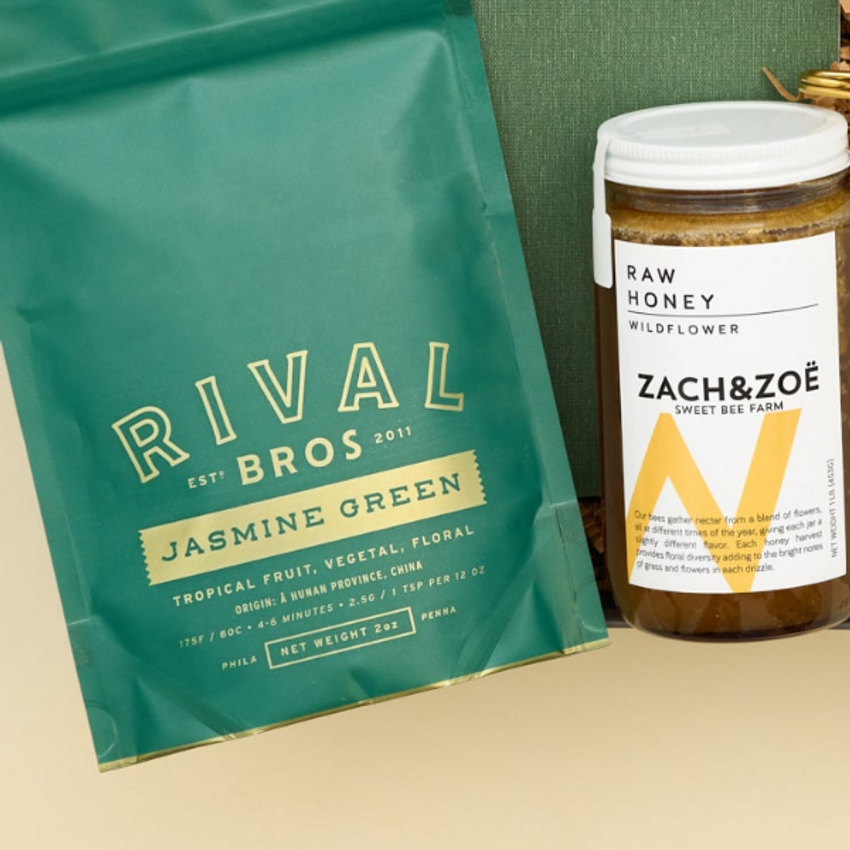 Description
The Recharge is our most luxurious wellness gift set, perfect for a relaxing moment. This gift is full of beautifully designed products and highlights our favorite shade of green with artisanal jasmine green tea by Rival Bros., small batch Wildflower honey by Zach & Zoe, a rooted candle by Modern Sprout, and a luxe gold tea strainer.
This gift is packaged in our signature gift box (14") with an embossed Teak & Twine band.
Gift Box Contents
Notebook by Appointed
Travel mug by Fellow
Caramels by Shotwell Candy Co.
Gold tea strainer
Jasmine green tea by Rival Bros.
Rooted candle by Modern Sprout
Coconut milk bath soak by Herbivore
Wildflower honey by Zach & Zoe
Shipping
Gifts ship within 1-3 business days, with expedited options available at checkout. All costs will be calculated during the checkout process. Read full shipping and returns details here.
01 Coconut Milk Bath Soak by Herbivore
02 Salted Caramels by Shotwell Candy Co.
03 Wildflower Raw Honey by Zach & Zoë Sweet Bee Farm
04 Fern Green Notebook by Appointed
05 Gold Tea Strainer by The Black Butterfly
06 Jasmine Green Tea by Rival Bros Coffee
07 Thyme & Tonka Bean Rooted Candle by Modern Sprout
08 Matte White Carter Mug by FELLOW
Take me home!