The Sweater Weather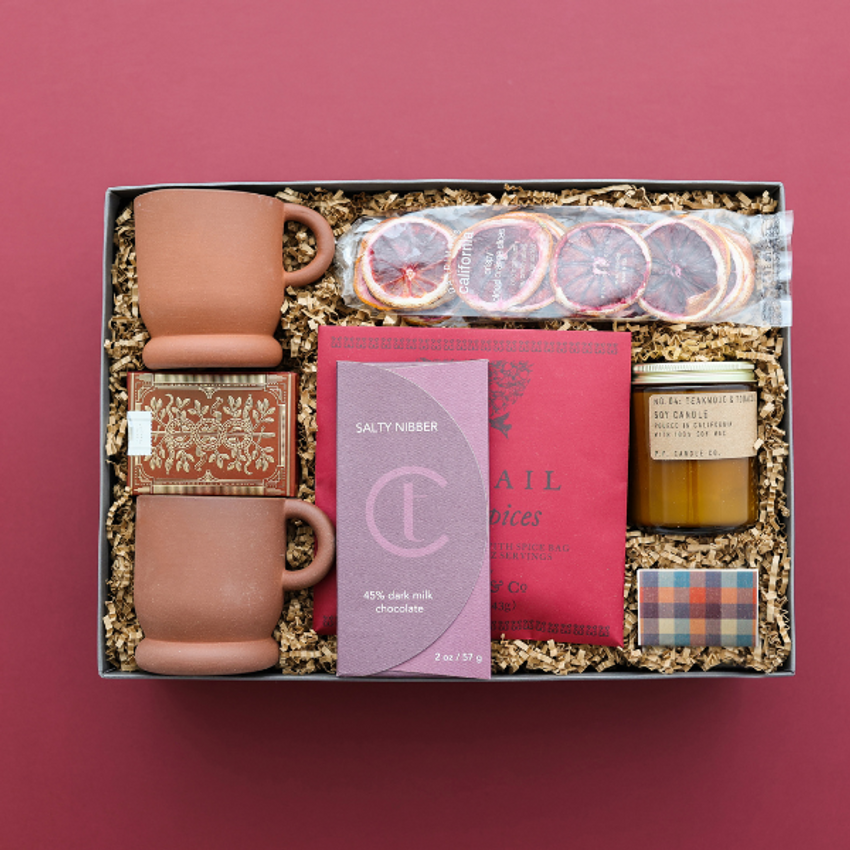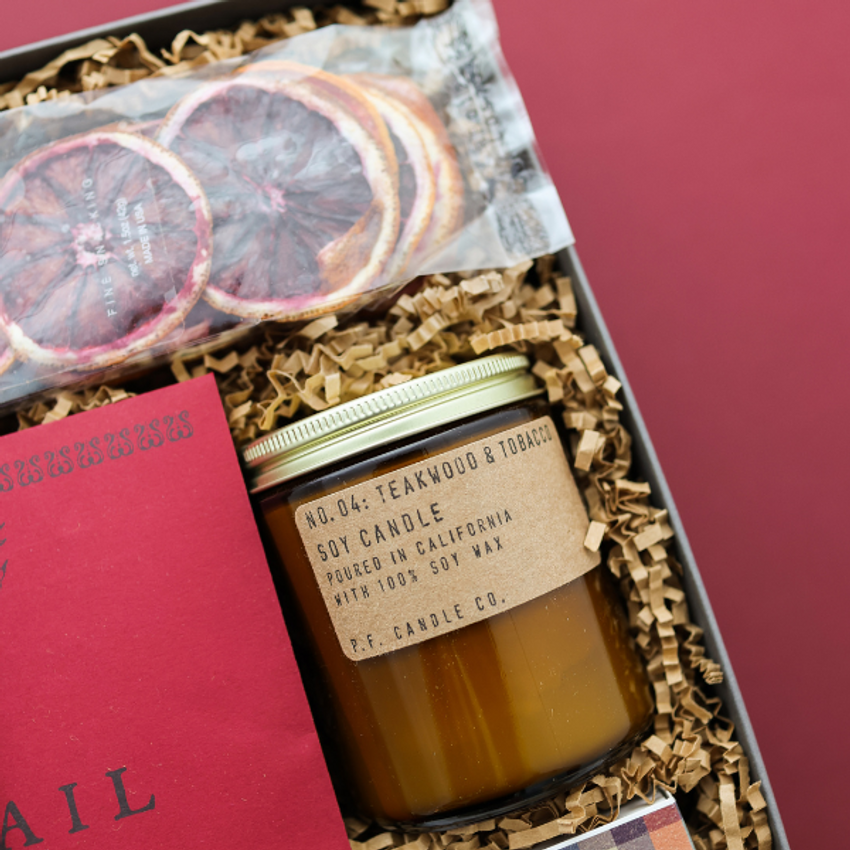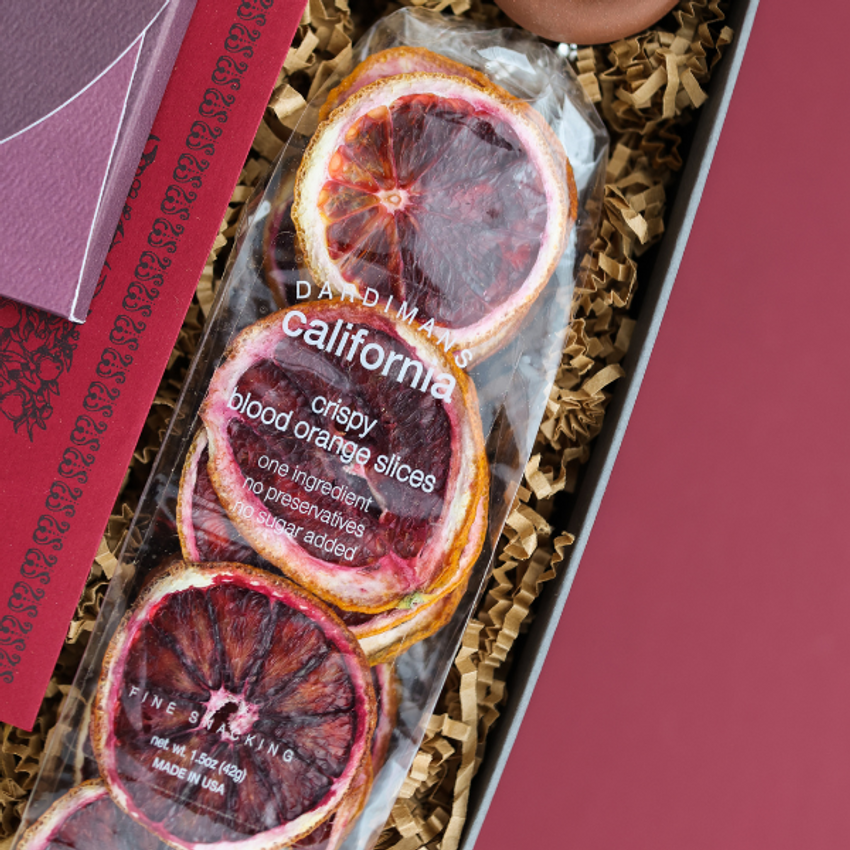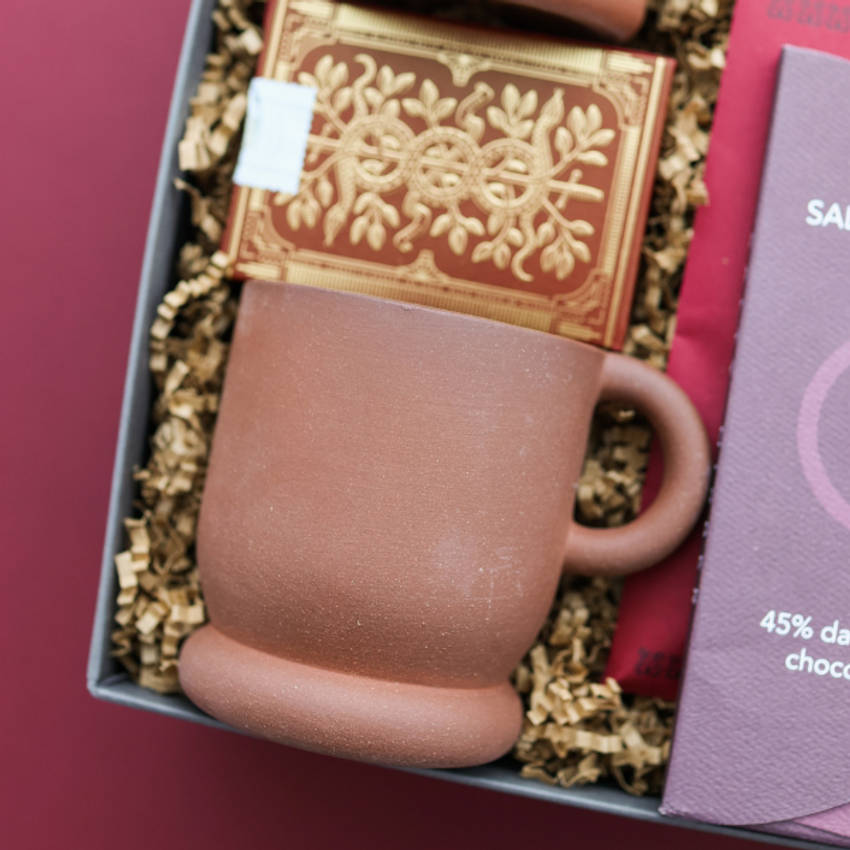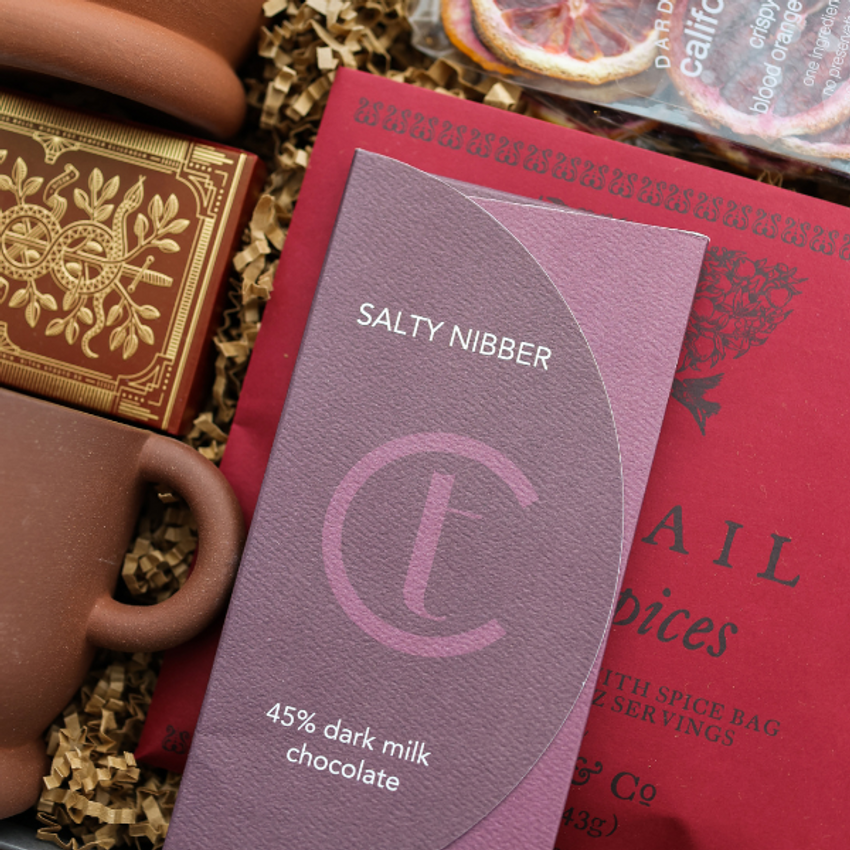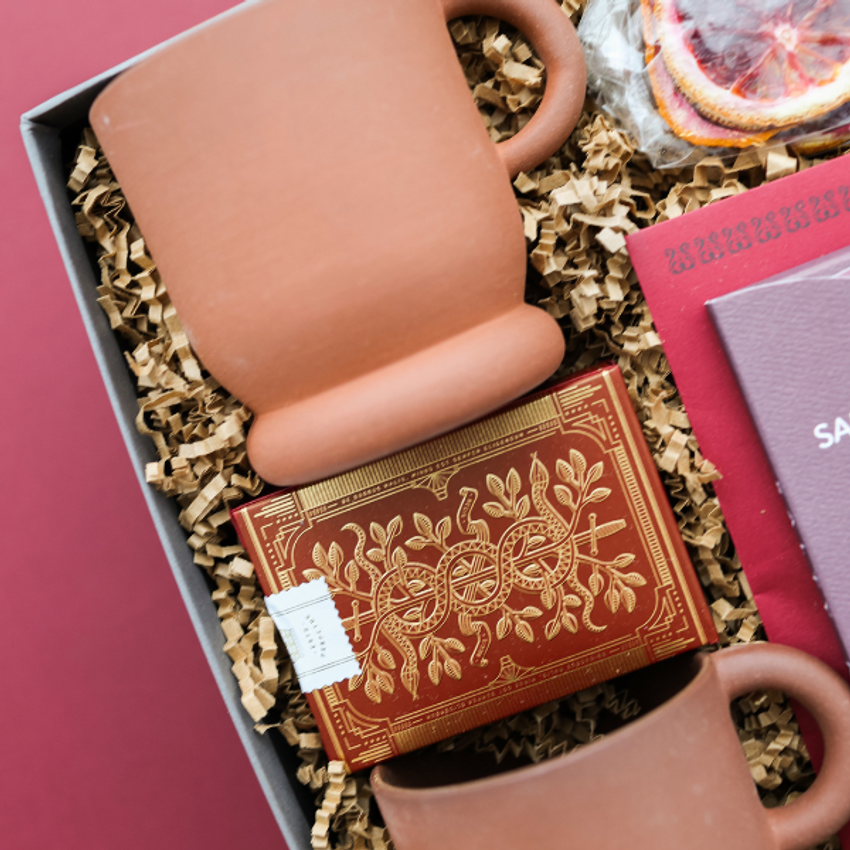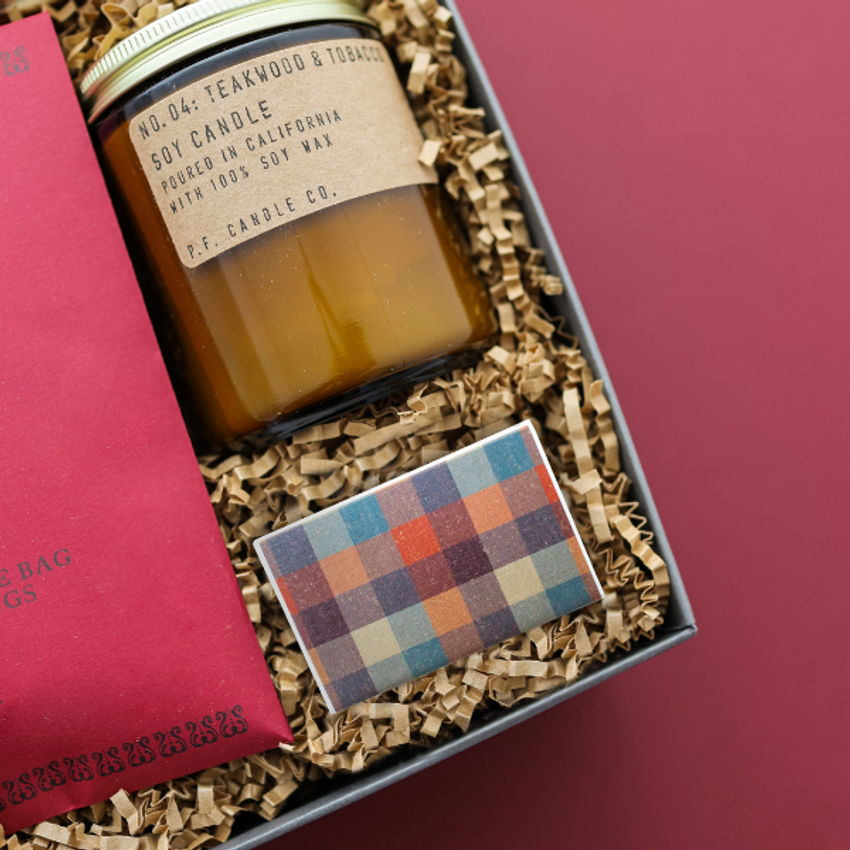 Description
The Sweater Weather makes the perfect gift box for a client, colleague, or friend who can't get enough of the fall season! With a set of handmade terracotta mugs, luxuriously packaged burgundy playing cards, a scented candle and plaid matches, wassail wine spices by Oliver Puff & Co., and dried blood orange crips by Dardiman's, you will surely WOW your recipient with a gift that is packed full of cozy fall essentials!
This gift is packaged in our signature gift box (14") with an embossed Teak & Twine band.
Gift Box Contents
Set of two Warm+Cozy mugs
Burgundy playing cards by Theory 11
Dried blood orange crisps by Dardimans
Scented candle by P.F. Candle Co.
Plaid matches by GP Candle Co.
Wassail wine spices by Oliver Puff & Co.
Salty Nibber by TC Chocolate
Shipping
Gifts ship within 1-3 business days, with expedited options available at checkout. All costs will be calculated during the checkout process. Read full shipping and returns details here.
01 Luxury Playing Cards by Monarchs
02 Wine Spices by Oliver Pluff & Co.
03 PF Candle Co Teakwood & Tobacco 7.2 oz candle
04 Red Plaid Matches by GP Candle Co.
07 Crispy Blood Orange Slices by Dardimans California
Take me home!