Tattooed Chef | New Employee Gifts
$0.00
QTY:
1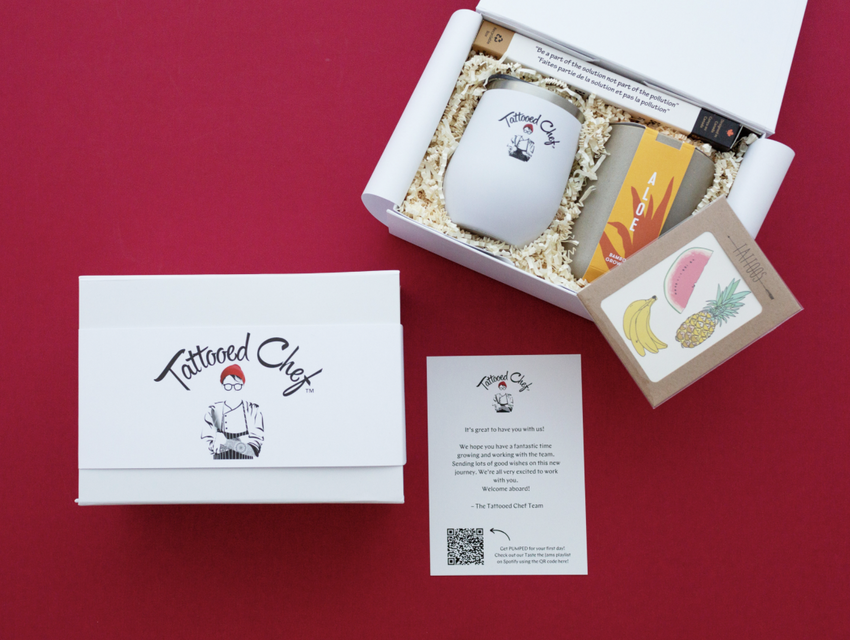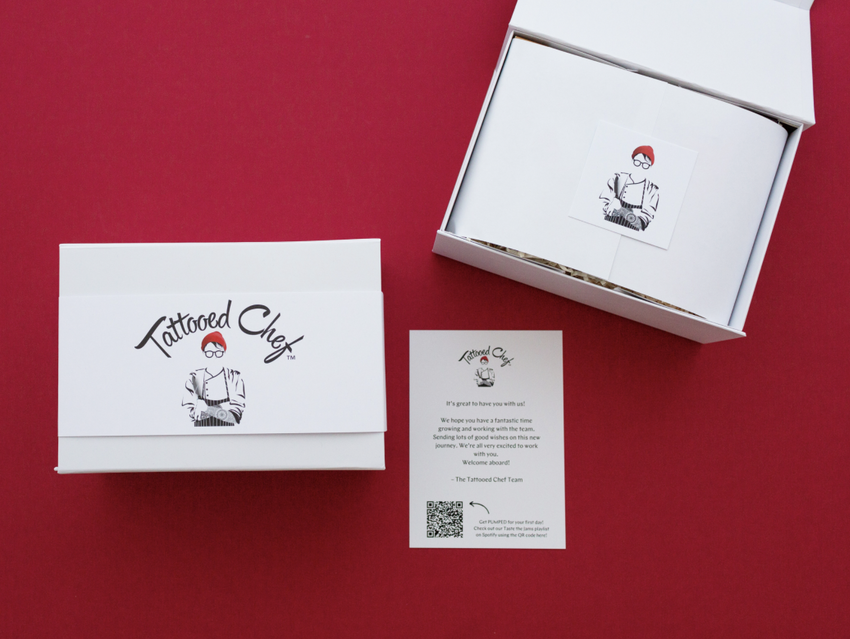 Welcome Gifts for New Tattooed Chef Employees!
Here's a way to say CONGRATULATIONS!
New talent has been added to the Tattooed Chef team! Please add this gift to your cart and complete checkout to send this special new hire a welcome gift. We will fulfill these gifts within 1-3 business days.
**Remember: Shipping via UPS Ground has been prepaid. If expedited shipping is needed, select the desired method at checkout and we will invoice you separately for the difference.
This gift is packaged in a white gift box with ivory crinkle paper and custom packaging elements! Contents include:
Reusable bamboo straws
Fruit temporary tattoos
Branded cece tumbler
Aloe plant
Need help or have any questions? Please contact Kris directly at [email protected] or 703-609-2169 (Eastern Time Zone).
Thank you!