The Self Care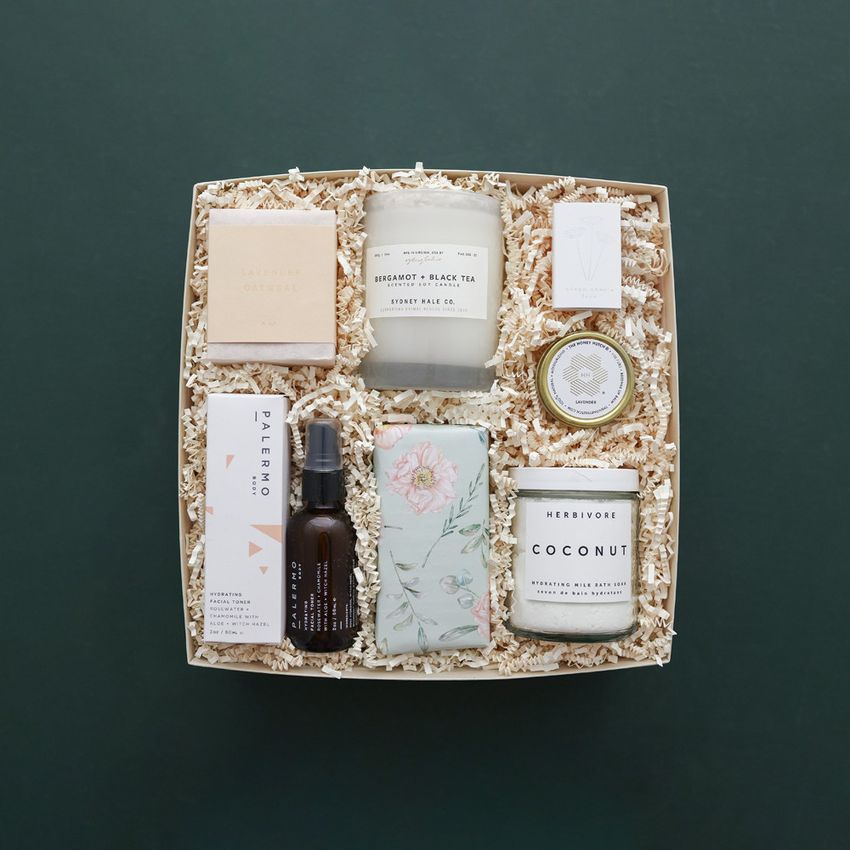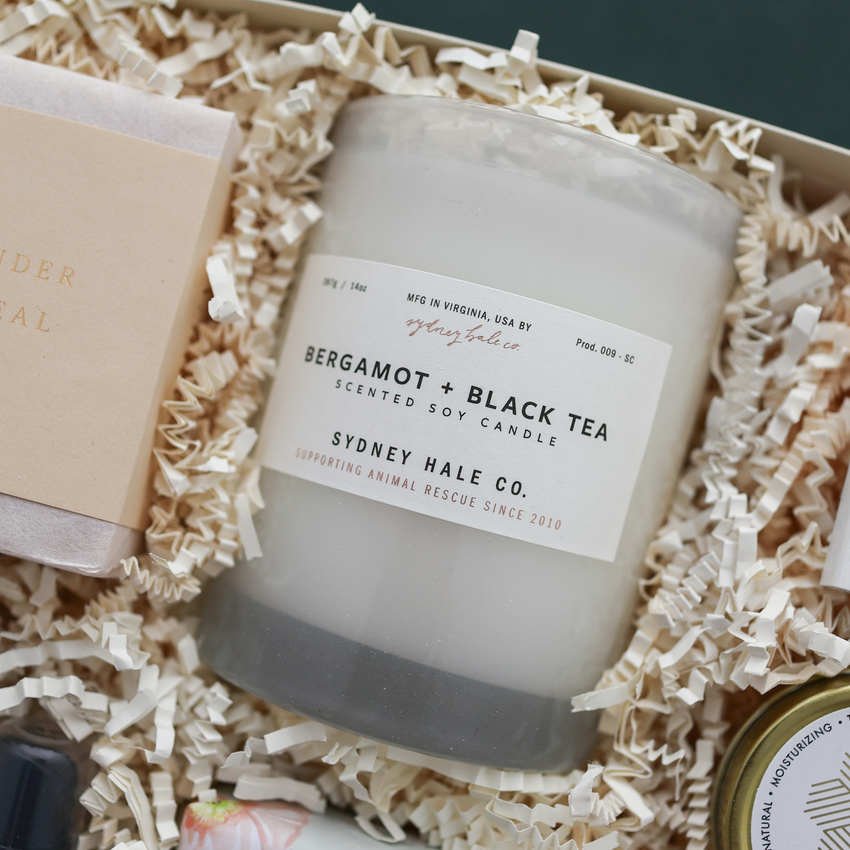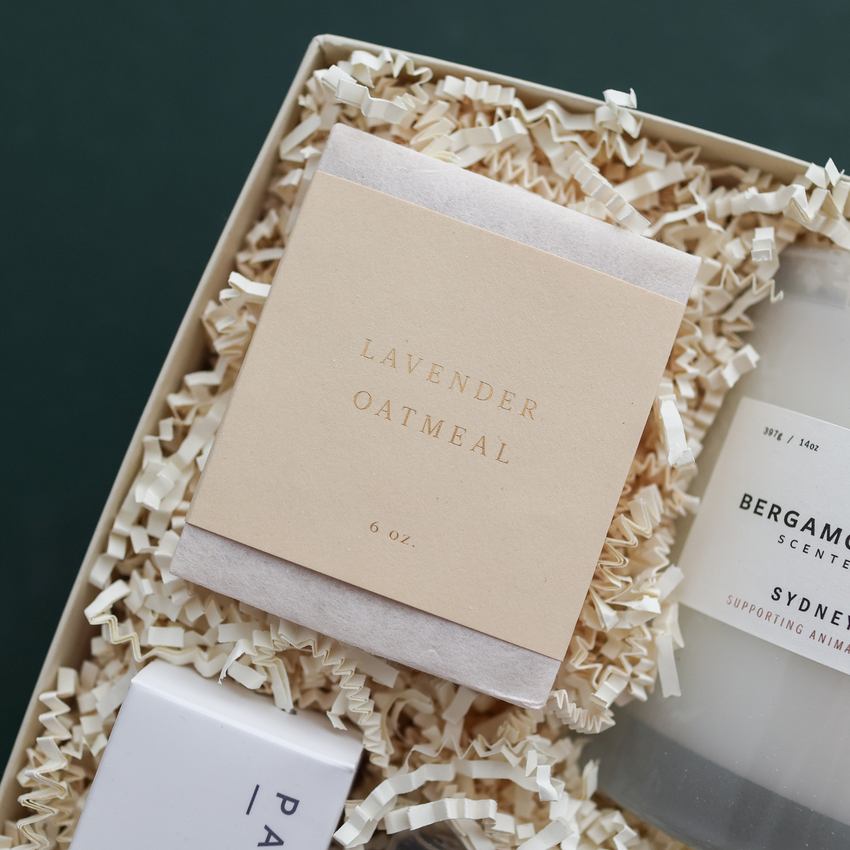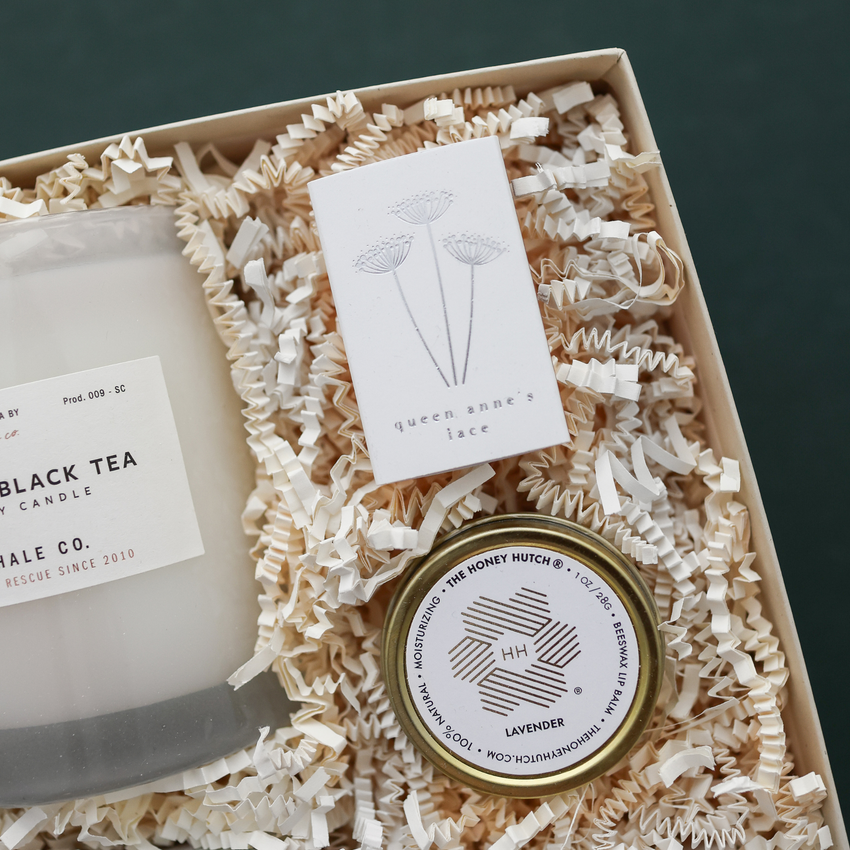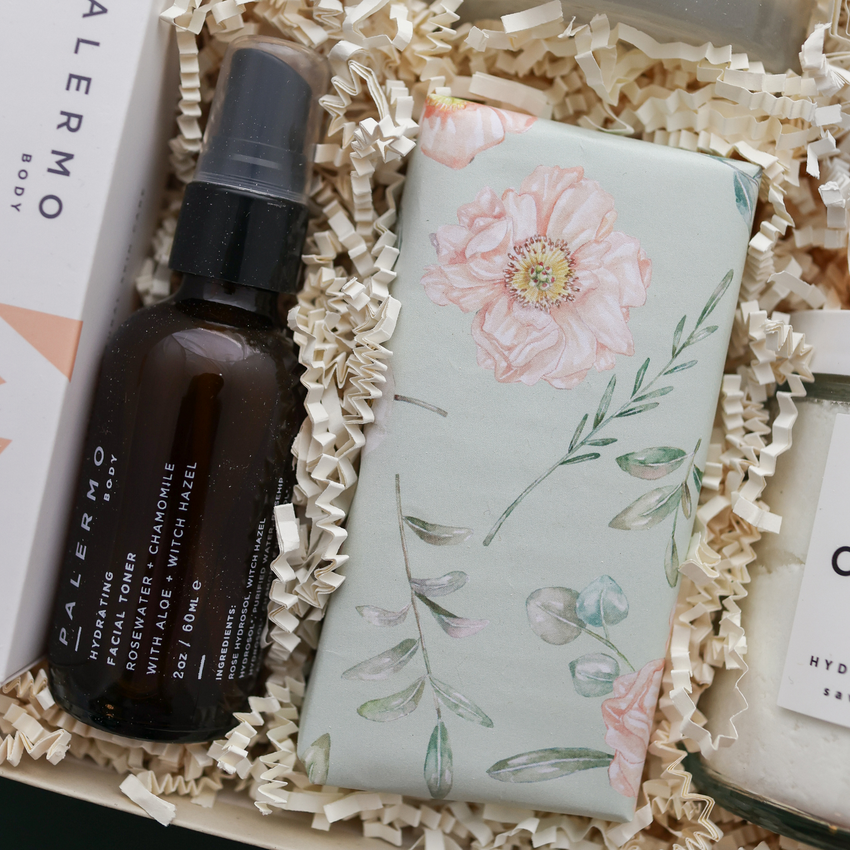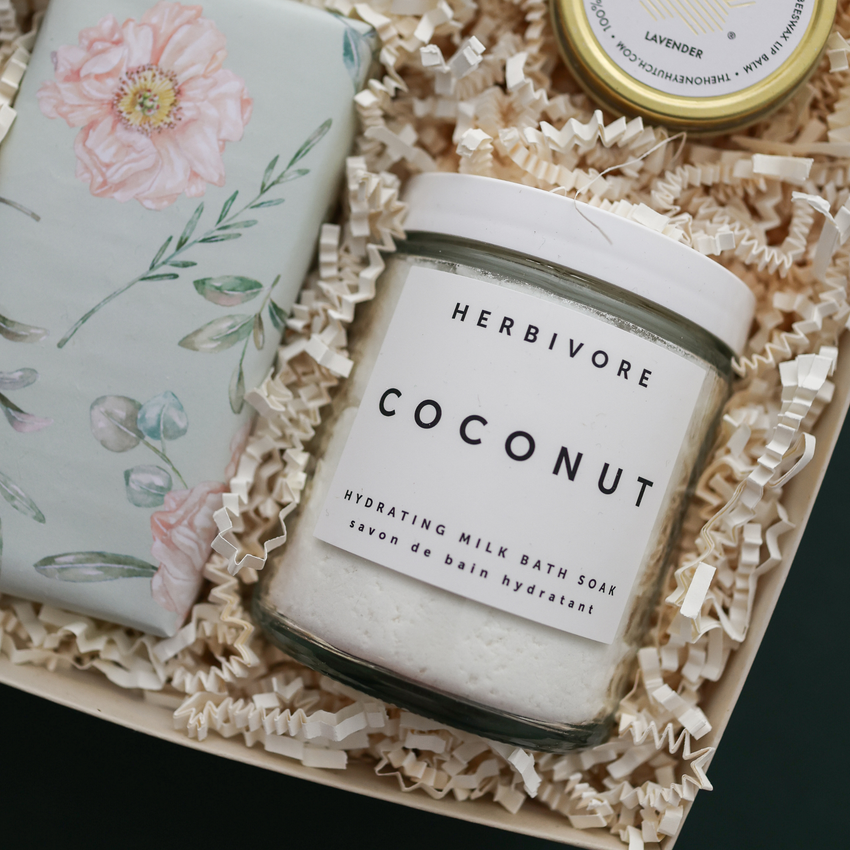 CONTENTS:
Lavender Oatmeal soap by Saipua
Bergamot & black tea candle by Sydney Hale Co.
Floral matches
Honey bee lip balm by Pantry Products
Rosewater + chamomile hydrating facial toner by Palermo Body
Shortbread cookies by Willa's shortbread wrapped in delicate floral print
Coconut milk bath by Herbivore
This gift contains products from LGBTQ and women-owned small businesses.
INSPIRATION:
Who doesn't need a moment for self care?! We thought so! With a selection of luxe beauty and bath products, a Bergamot & Black Tea candle by Sydney Hale Co., plus Willa's Shortbread Cookies wrapped in a delicate floral wrap by Lana's Shop., The Self Care is sure to help you, your friend or client have a moment of #selfcare.
This gift is packaged in our signature gift box (10") with an embossed Teak & Twine band.


SHIPPING:
Gifts ship within 1-3 business days, with expedited options available at checkout. All costs will be calculated during the checkout process. Read full shipping and returns details here.
02 Bergamot + Black Tea Soy Candle by Sydney Hale Co.
03 Hydrating Facial Toner
04 Shortbread cookies wrapped in Fresh Poppies by Lana Shop
05 Coconut Milk Bath Soak by Herbivore
06 "Queen Anne's Lace" Match Box by Studio Portmanteau
07 Honey Bee Lip Balm by Pantry Products
Take me home!