The Cup of Joe
$53.00
QTY:
1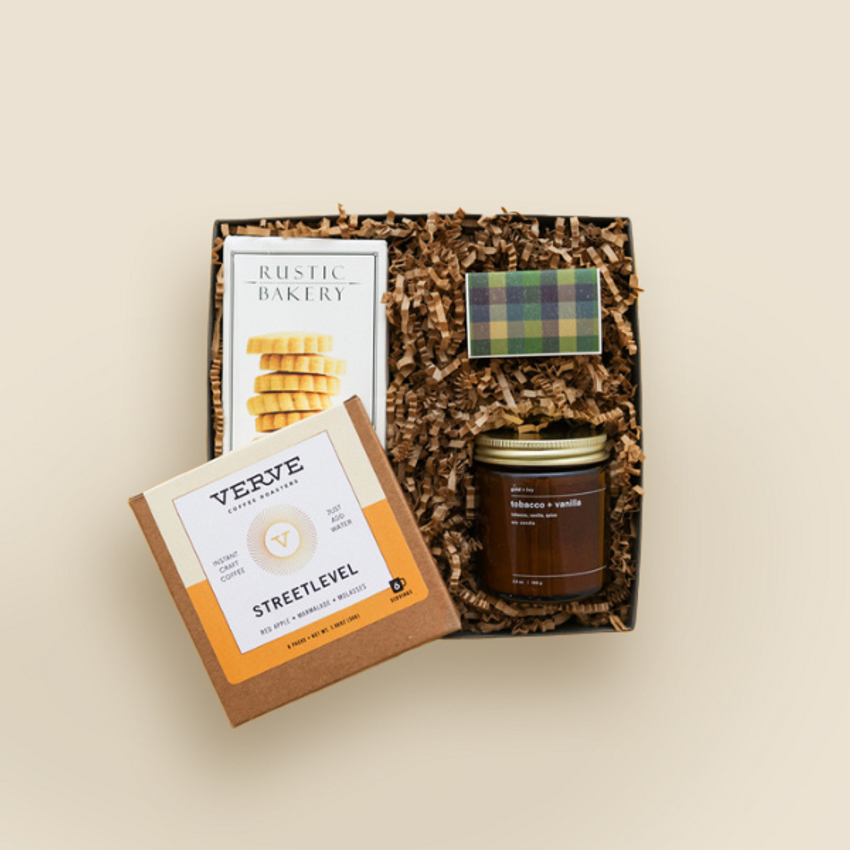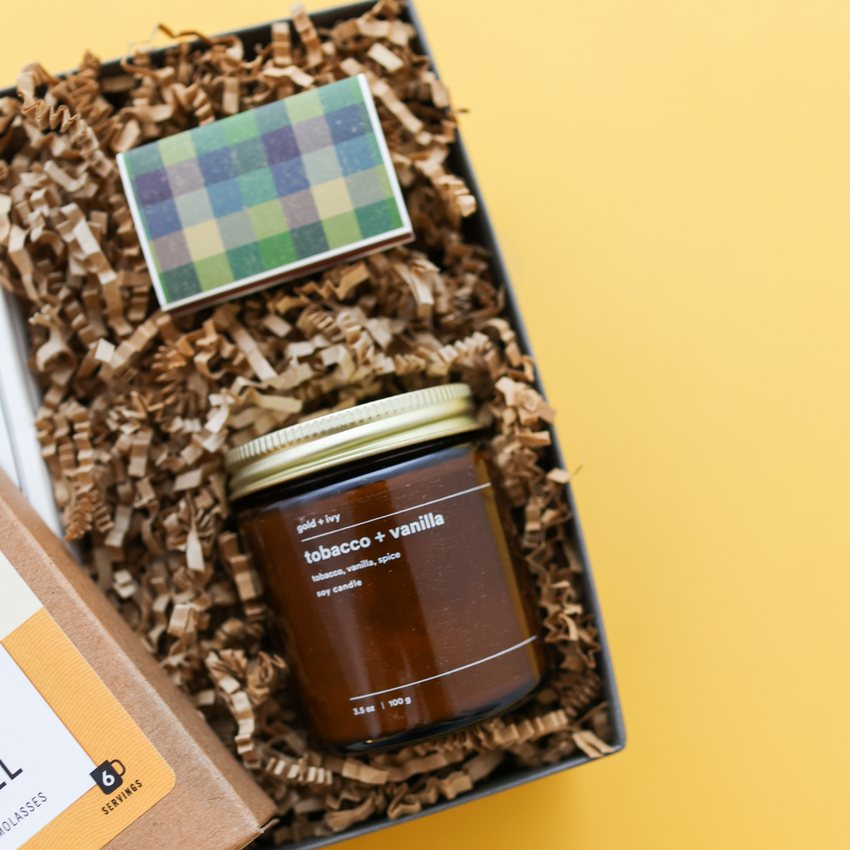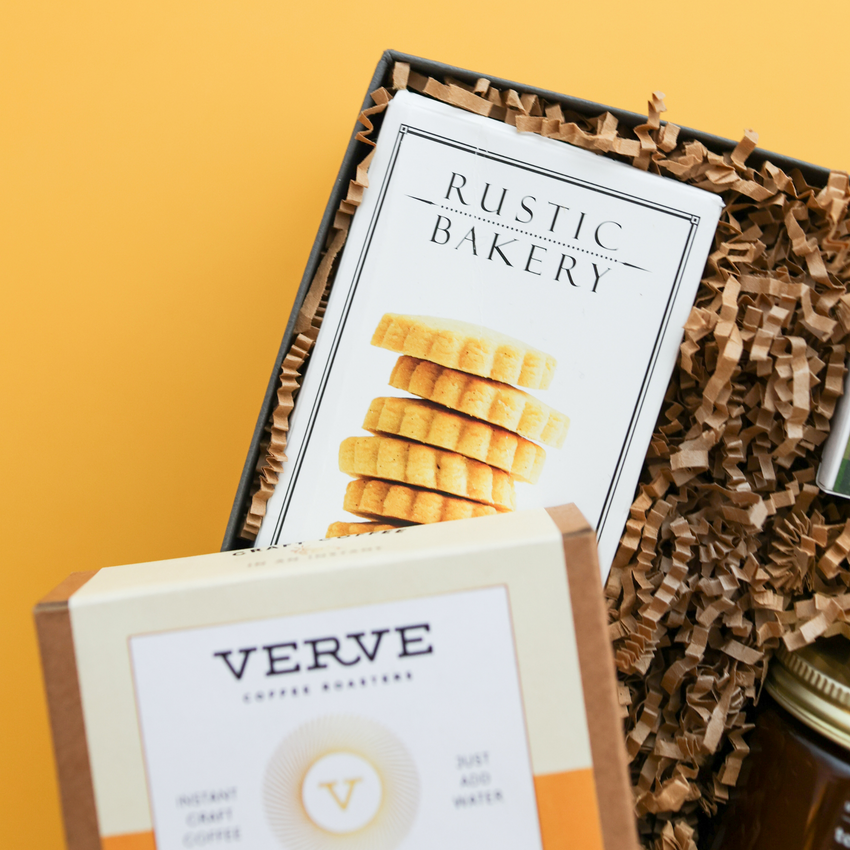 CONTENTS
Coffee by Verve Coffee
Cookies by Rustic Bakery
Matches by GP Candle
Candle by Gold + Ivy
INSPIRATION
Is there anything better than the smell of freshly brewed coffee in the morning? How about a day that starts with a coffee-kick aaand ends with the tastiest sweet treats? We thought so! This gift is perfect as a closing gift, housewarming gift, client gift... or for anyone who can't stop raving about their new pour-over!


This gift is packaged in our signature gift box (7") with an embossed Teak & Twine band.


SHIPPING:
Gifts ship within 1-3 business days, with expedited options available at checkout. All costs will be calculated during the checkout process. Read full shipping and returns details here.
Not Quite the Right Fit?
Make your vision come true with our kitting and fulfillment services. We can add this to a customized gift box or combine it your own custom swag. Then, use any or all of our kitting and fulfillment offerings.
Ship your kits anytime, anywhere
Contact one of our gift specialists, and we'll get you gifting the way you need to!
01 Green Plaid Matches by GP Candle Co.
02 Tobacco + Vanilla Soy Candle by Gold + Ivy
03 Vanilla Shortbread Cookies by Rustic Bakery
04 Craft Instant Coffee by Verve Coffee Roasters
Take me home!